believes would have won the already had he been granted his dream move to the Etihad Stadium instead of being forced to join at Old Trafford instead.
The former Arsenal star was involved in one of the most contentious and ultimately disastrous transfers in Premier League history when he forced his acrimonious departure from Arsenal in January 2018.
Frustrated at the Gunners' inability to sustain a credible challenge for the title, Sanchez was sweet on the idea of teaming up again with Pep Guardiola at City having thrived under his management during their time together at Barcelona.
A move to City, however, hinged on Arsenal being able to secure the services of Raheem Sterling, who Arsene Wenger had coveted since his Liverpool days.
At the time, Sterling was still to mature into the prolific wide forward who became an essential component of Guardiola's multiple Premier League winning sides but the England international was unwilling to move to Arsenal.
Sanchez refused to reveal the identity of the City player who ultimately played an unknowing role in the chain of events that would lead to his unhappy marriage with United and Jose Mourinho.
'I was about to go to City, I spoke to Guardiola every day, he told me happy birthday. He was like my dad, He was my dad at Barcelona and he was like my dad at City,' Sanchez told (via ).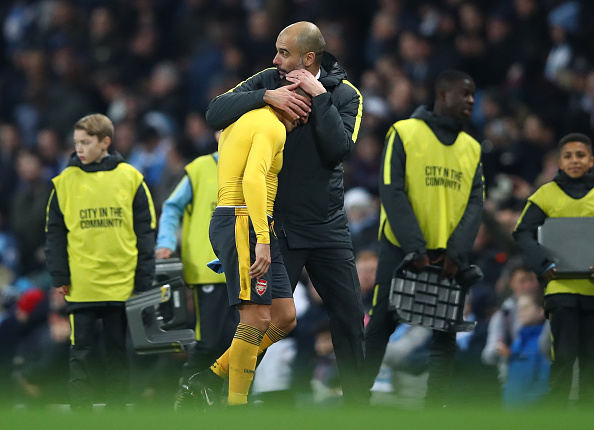 'We talked, we talked every day, he sent me messages. And everything was ready, there was a player who was going to go to Arsenal.
Then Wenger tells me you are not leaving because the other player did not want to come and they do not have another.
"Suddenly the cell phone rings. Mourinho tells me: 'Alexis, here is the seven available for you.'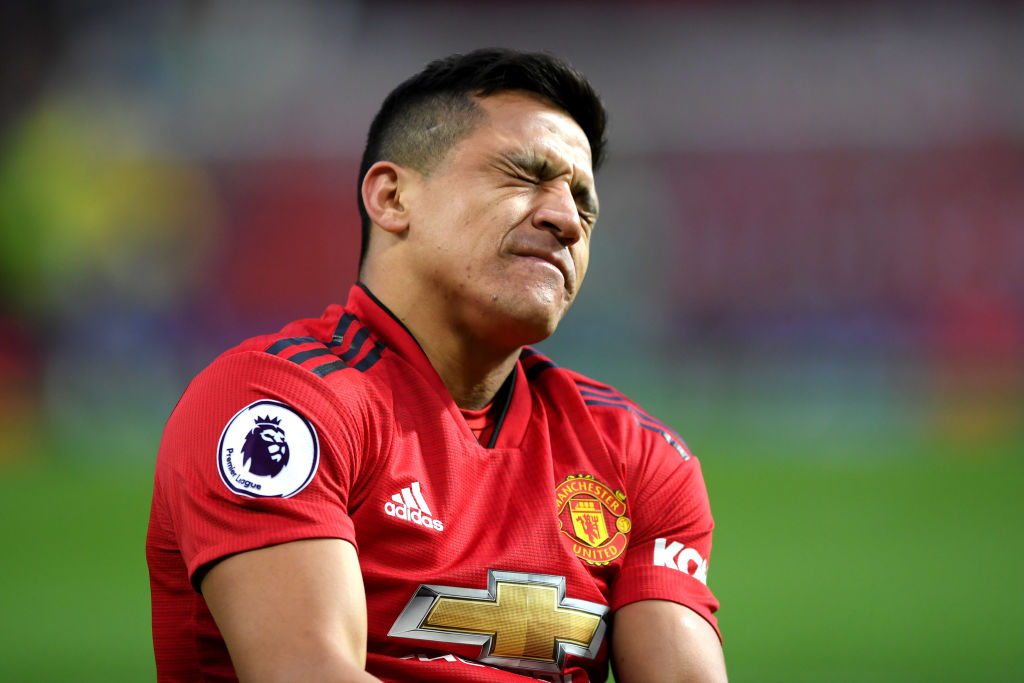 "It wasn't a money thing, so everyone knows. It was the same with United and City. And he said to me here is the seven, we are playing in the Champions League and we are going to give everything.
'I wanted to leave at that moment, but I had Guardiola's word.
'That's when I said to myself, Chilean footballer playing for Manchester United, something that has never happened.
'With the seven of Cantona, Beckham, Cristiano Ronaldo and now a Chilean had it, it was a dream.
"I don't regret going to United, things happen for a reason.
'I would have liked to have gone to City, yes. We would have won the Champions League by now. In the final I would have done something.'
, .
, 
 and .