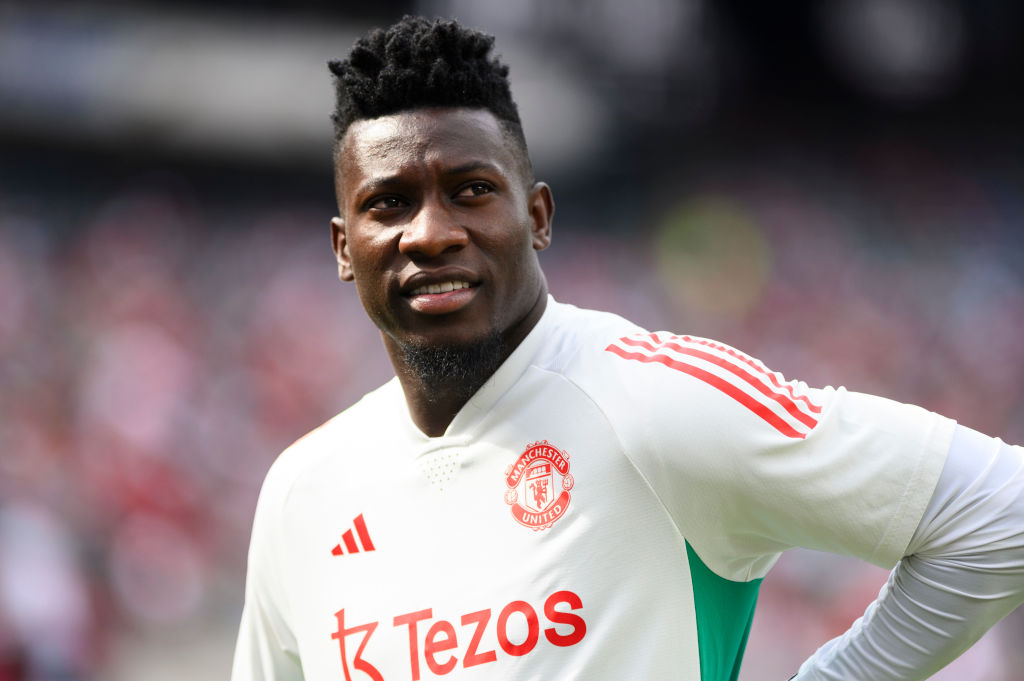 Dwight Yorke is concerned about new goalkeeper Andre Onana, saying that unless he is playing at the top of his game, the Cameroonian will get 'found out' in the Premier League.
The new arrival from Inter Milan picked up a clean sheet on his Premier League debut on Monday night as the Red Devils beat Wolves 1-0 at Old Trafford.
However, the consensus was that he was extremely lucky not to give a penalty away when he came to meet a cross, got nowhere near the ball and clattered into two opponents.
Yorke certainly thinks the former man was fortunate and saw the incident of an example of the risk Manchester United have taken by signing Onana.
While Yorke recognises the goalkeeper's skill on the ball, useful in possession and starting attacks from the back, but is concerned that he will be lacking in crucial other departments.
''s potential foul was an example of high risk and high reward,' Yorke told . 'Man United have brought in a keeper who wants to start the attacks and is more aggressive in trying to dominate teams with possession.
'We know the has a higher intensity, balls will be coming into the box more regularly than the league where the players play at a slower pace.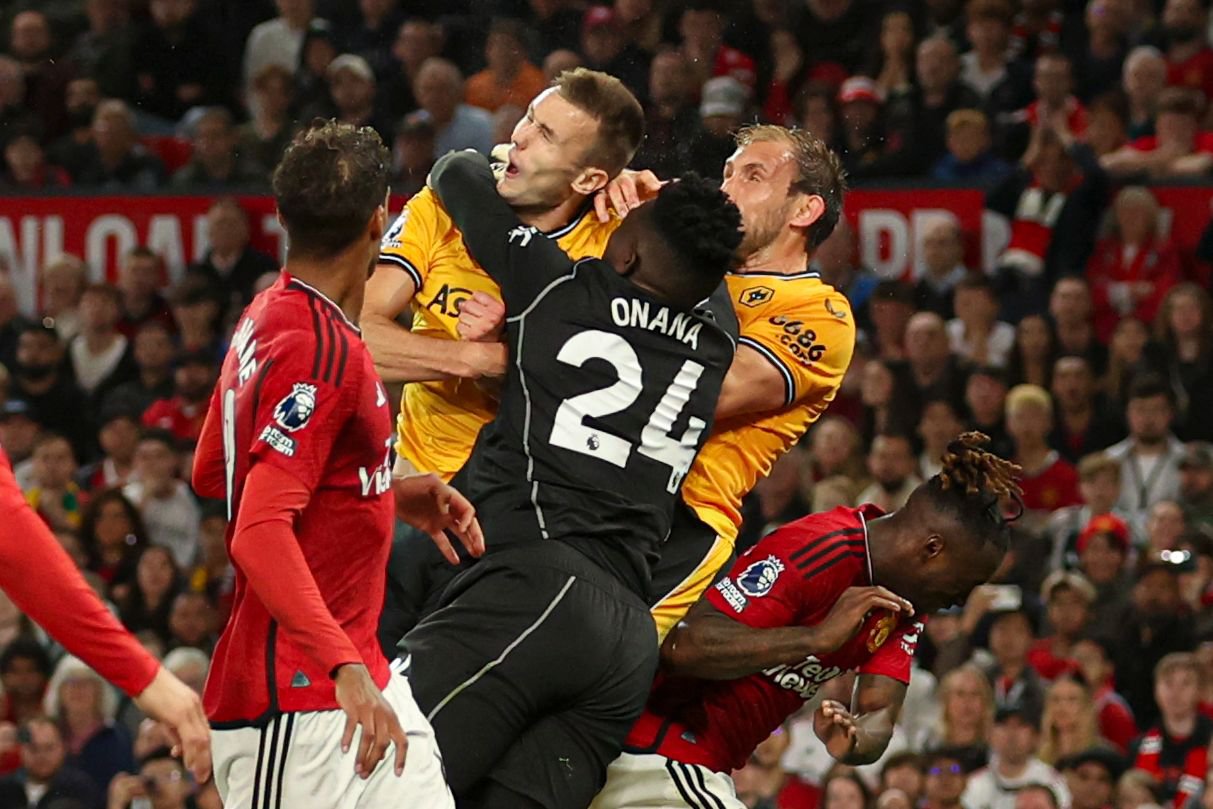 'People have asked me why have I been so critical of Onana, I'm an individual who says it as it is, it doesn't matter to me who or what you are. I will give Onana the benefit of the doubt, but the Premier League is different, you will get found out by playing in a high-profile team at a high-profile position.
'If Onana is not at the top of his game, he will get found out, and I thought he was very lucky to not give away a penalty. I listened to David Seaman, arguably one of the greatest goalkeepers in Premier League history, and he said it was a stonewall penalty.
'It should have been a penalty and Onana got away with one, he has to be aware that this is what the Premier League is all about.'
United are back in action on Saturday evening when they go to Tottenham in the Premier League, where Onana is bound to be tested again.
, . ,  and .