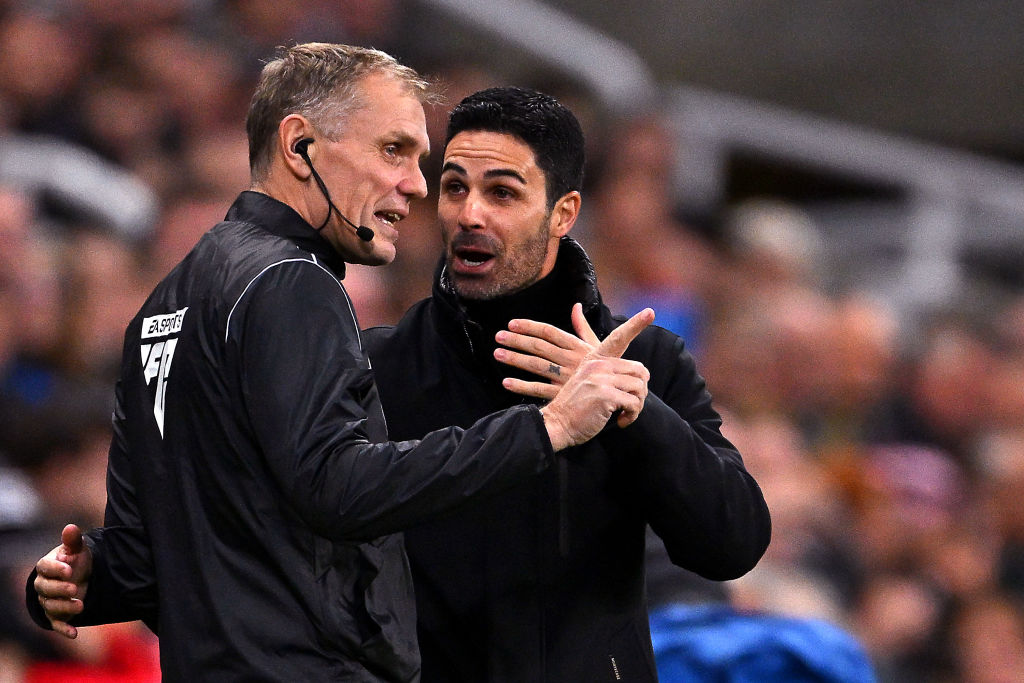 has been accused of hypocrisy after his previous comments on VAR officials resurfaced in the wake of his rant following 's controversial defeat against Newcastle.
's controversial second-half goal, which went through three separate VAR checks, sealed the victory for 's side at St James' Park on Saturday.
The furious Spaniard subsequently tore into officials in his post-match press conference,
'It's embarrassing and that's how I feel – that's how everybody feels in that room. You can't imagine the amount of messages saying, "This can't continue". It's embarrassing. I'm sorry. It's embarrassing,' he added.
The Arsenal boss likely now risks punishment from the Football Association for his comments but has received the
'Arsenal Football Club wholeheartedly supports 's post-match comments after yet more unacceptable refereeing and VAR errors on Saturday evening,' the club said.
Arteta's post-match comments and the statement from the club have been widely criticised by several pundits but have also been called out for their hypocrisy.
Speaking after Liverpool's controversial defeat to Tottenham in October, which saw the 41-year-old struck a far different tone.
'I think they are trying to make the best decisions, they are trying to protect the game, they are trying to get as much support and be ruthless when they need to be,' he said when asked about the controversy on October 6th.
'At some point as well we need to give support and understand that mistakes happen. We've made mistakes as well and if the pressure is so much then it's very difficult to manage.'
Arsenal will look to bounce back from their first Premier League defeat on Wednesday when they host Spanish side Sevilla in the Champions League.
The Gunners then host Burnley the following weekend as they look to maintain their spot in the top four.
, . ,  and .