defender William Saliba admits he used to be a 'lazy player' and 'sulked' at one of his former clubs before joining the Gunners.
The 22-year-old international moved to north London four years ago but only established himself in the XI last season following a series of loan spells in Ligue 1, becoming a key player in Arsenal's title challenge.
Saliba joined Arsenal from Saint-Etienne and before that he spent time in the youth teams of FC Montfermeil and AS Bondy.
The defender has now spoken openly about his career so far and says he has 'grown up' from being the lazy player he once was.
'I have to be honest and say I was a lazy player,' Saliba told the website about his time at AS Bondy.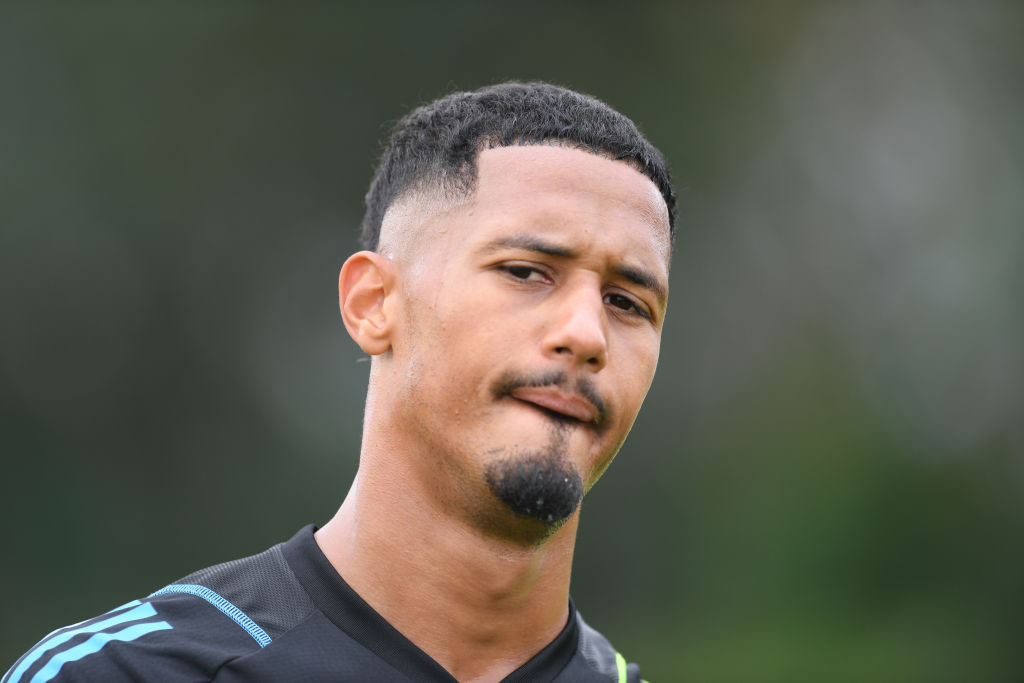 'Yes I was lazy, and also I would sulk quite a lot. My manager would always tell me off for sulking, for being lazy in training.
'This is maybe why I wasn't captain! As I said, I was young in my head, but then I grew up.
'My coaches helped me a lot at that age. I realised how you had to be on the pitch and I changed.'
Saliba, reflecting on his spell at the Emirates so far, added: 'I've felt like more a part of the family since I came here after the loan spells, and that's how it is here. There's a great feeling here. Every year new players come into the group.
'Every day we have a laugh, we have a joke, we like being round each other, but when we are on the pitch we go hard and we are serious. It's important to have both – you cannot do one without the other.'
, . ,  and .