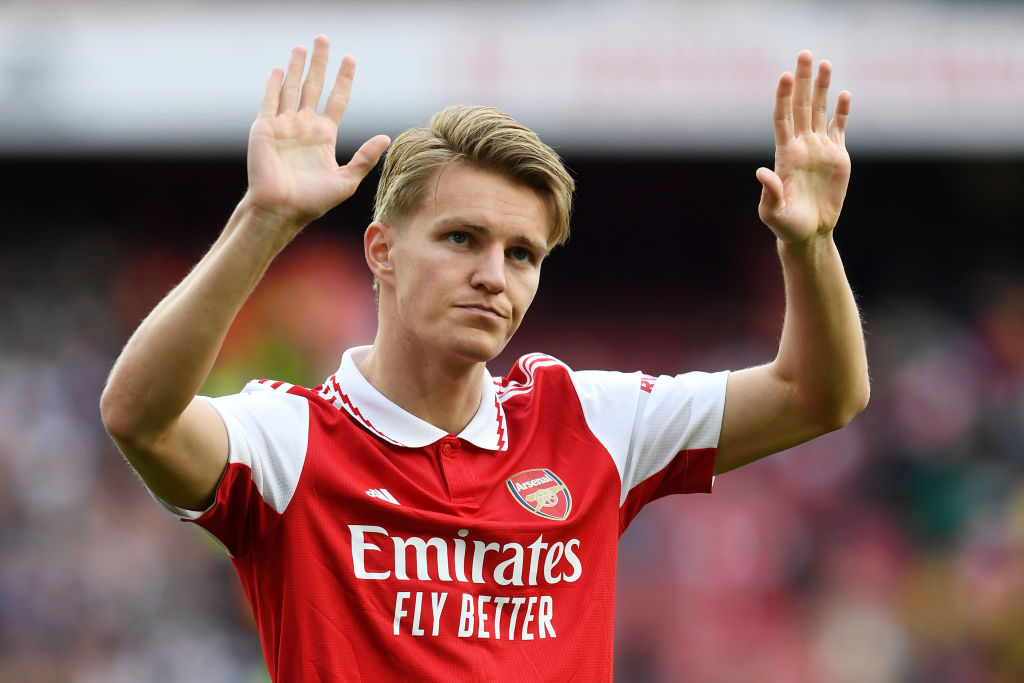 The title race is all over bar the shouting. For so long, Arsenal led the way and thrilled their supporters with bright, enterprising football which swept all before them for much of the season.
But they wobbled at the worst time, leaving the door ajar for , the old campaigners who have been busily steamrolling all before them to close the gap and ease towards the finish line.
Unless City reach the final this week and get horrendously distracted for their last three games, the title is surely theirs.
Even Arsenal captain admitted his hopes of lifting the Premier League trophy are over in the wake of . But what made the difference over the last couple of months? We look at where the title was won and lost.
Exceeding expectations
, it is hard to escape the feeling the real achievement this season was Arsenal matching, and leading, Manchester City's galaxy of stars for as long as they did.
Mikel Arteta's men were not expected to fight for the title at the start of the season having not even qualified for the Champions League.
Yes, they had added to their squad but with key arrivals Gabriel Jesus and Oleksandr Zinchenko deemed expendable by City, they were thought to be top-four, not title, contenders.
Their results, and the eye-pleasing way they achieved them, saw expectations build but momentum is one of sport's great mysteries, and once it was lost, Arsenal could not regain it. At the same time, their title rivals really started hitting their stride.
How deep is your squad?
There seems little getting away from the fact the depth of quality in City's squad has been a massive factor.
In short, a single injury to a key man seemed a killer blow to Arsenal, contributing to a loss of form which proved terminal for their title hopes.
Some of the criticism of Rob Holding has been uncomfortable to hear, but Arteta just did not have the cover to deal with from the heart of his defence.
The contrast is highlighted by City's embarrassment of riches at centre-half with John Stones – who has developed into a defender-midfielder hybrid – Aymeric Laporte, Nathan Ake, Ruben Dias and Manuel Akanji all having good seasons.
Feeling fresh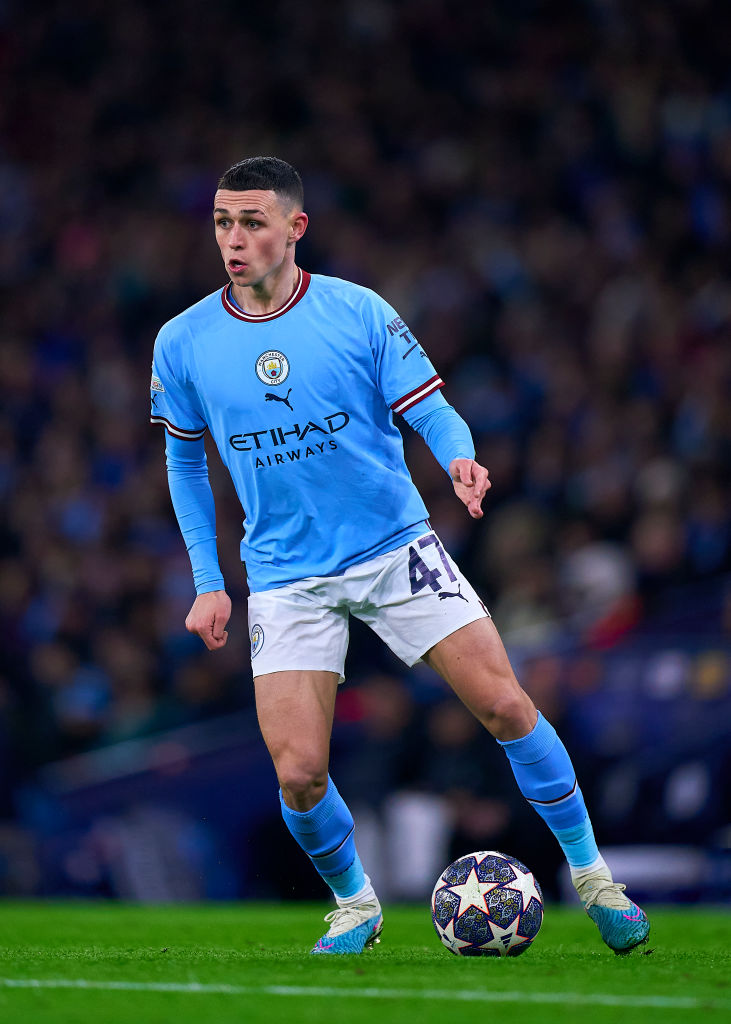 Having plenty of cover in defence is just the tip of the iceberg, and while Arteta will not say publicly his players ran out of steam, he had far fewer options than City when it came to keeping his star men fresh.
Just look at the most recent matches on Sunday when Guardiola – enjoying the benefit of City's spending power – could draft in the likes of Riyad Mahrez, Julian Alvarez and Phil Foden so Jack Grealish, Bernardo Silva and Kevin De Bruyne could put their feet up.
In long seasons, with many games, legs can only cover so much ground.
The Haaland factor
It seems hard to believe there were briefly discussions about whether Erling Haaland's arrival was actually hindering City.
Despite his avalanche of goals, could he really be a problem? No. No, he really couldn't.
Arsenal had a great season, until momentum was lost and the defence started leaking. But Haaland's freakish and relentless goalscoring ability (he has scored 36 times in the league – that is as many as Chelsea) obviously makes a difference.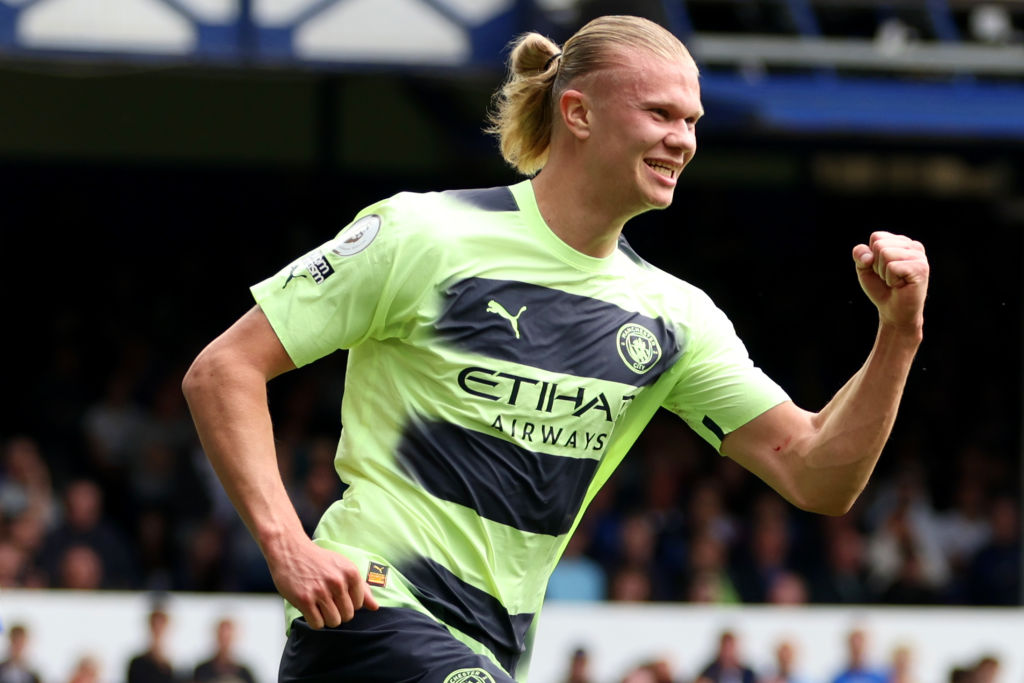 He is nine clear of nearest rival Harry Kane (Spurs fans must dread to think where they would be without him) while Foden, on ten, is the only other City player in double figures during their title run.
Arsenal have shared their goals around with both captain Martin Odegaard and Gabriel Martineli scoring 15, while Bukayo Saka has netted 13 and Gabriel Jesus, in an injury-hit season, managing ten.
, who you almost know will score, is a godsend for Guardiola.
What comes next?
City may be dealing with FFP charges but are always on the lookout for star quality to bolster their squad while also having an eye for unheralded talent like Akanji, who has played 44 games in all competitions since arriving for £15million from Borussia Dortmund.
While Arsenal may have cause to wonder if this season offered their best chance of winning the title (Europa League distractions perhaps not being as intense or draining as the top-tier tournament) they will perhaps use their newly elevated position and Champions League status to get some big names – Declan Rice is one strongly and repeatedly linked – to help lift them to the next level.
Nobody foresaw the under-performance of Liverpool, Chelsea and Tottenham this term and it is safe to say if they want to finally go all the way next year.