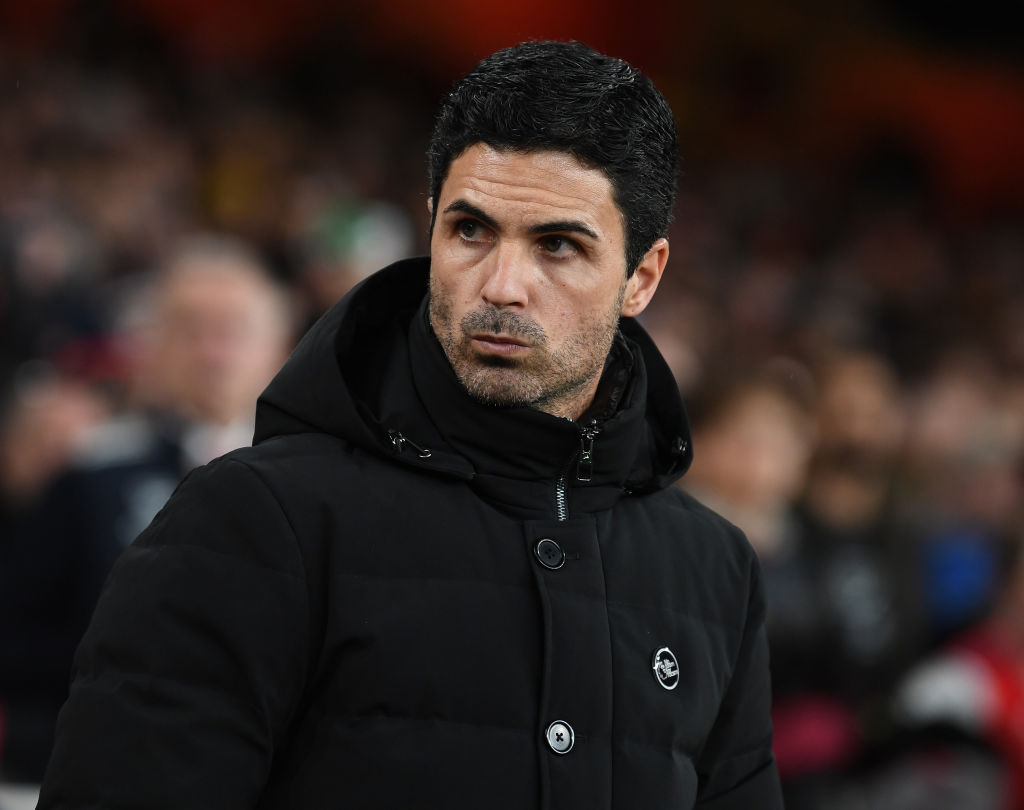 Mikel Arteta believes fans will 'fall in love' with after he shone in a last-gasp victory at Aston Villa that took the Gunners back to the Premier League summit.
Having taken just one point from three games heading into Saturday's contest, Arsenal fell behind twice before scoring two goals in stoppage time to win 4-2.
Ollie Watkins and Philippe Coutinho struck to have Villa leading on two separate occasions, and Oleksandr Zinchenko both scoring fine equalisers for the visitors.
January arrival Jorginho had stood out for Arsenal and his injury-time effort cannoned off the crossbar before bouncing in off Emiliano Martinez.
The former Arsenal goalkeeper tried to make amends for his own goal by going up for a late corner, but instead it was cleared and Gabriel Martinelli tapped into an empty net to secure the three points.
Jorginho, who joined from Chelsea last month, had his name sung by visiting fans at full-time and Arteta feels the Italy international will win over anyone who questioned his arrival.
'They are going to fall in love with him,' said the Arsenal manager.
'The same way the players have and the coaching staff have here because of his personality, how humble he is, because he makes everybody better and that's a huge quality.'
Arteta hailed his team for fighting back to revive their title ambitions.
'I think the last five minutes tell me how much we want it and that we have the quality, the unity and the belief that we can do it,' he added.
'When, individually, we are not at the level and we don't do the simple things right we become a really average team.
'When we have clarity and intentions and we raise the level we can beat anybody and they've done it.'
, .
, 
 and .