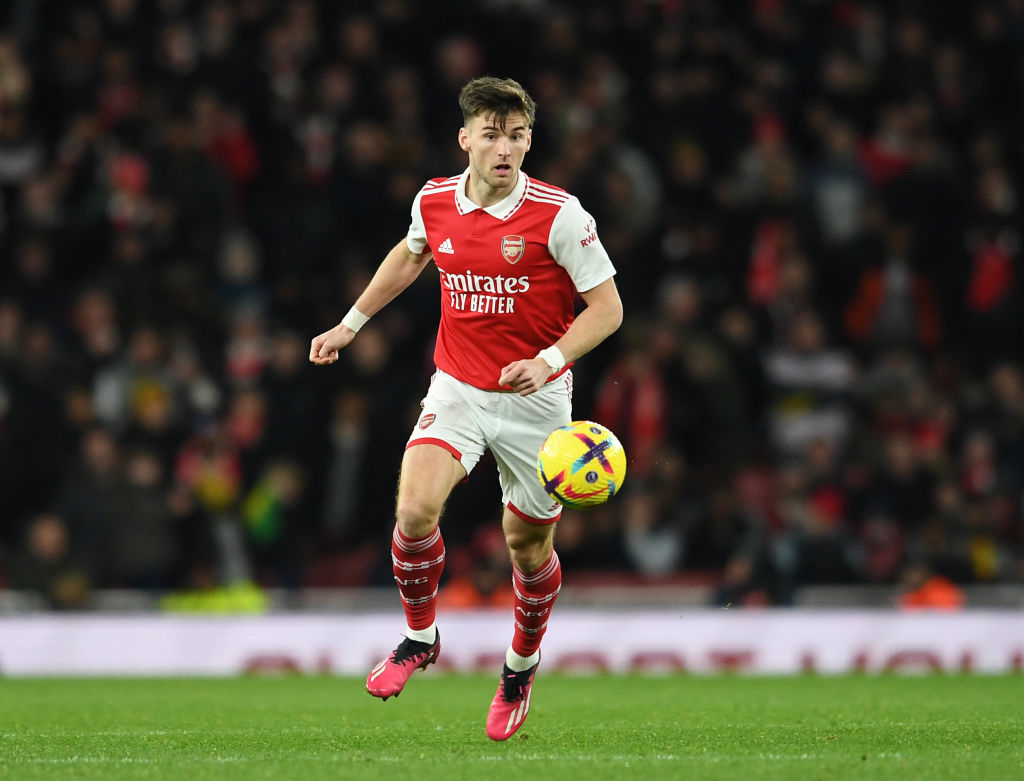 Arsenal icon Lauren believes the Gunners should not sell Kieran Tierney who has been heavily linked to several rivals.
Tierney has struggled for game time this season, having made just four league starts, with Mikel Arteta preferring at left-back.
Though he has been a quality player whenever he's been on the pitch, injuries and now the competition from Zinchenko have limited the 25-year-old's impact since signing from Celtic in 2019.
As a result, he had been linked with a move away from the Emirates, with and reportedly interested in the Scotland international.
, as his defensive prowess ought to help the Gunners consolidate their lead in the title race, and Lauren is the latest to throw his support behind the defender.
'I don't see why he should go. If Arsenal don't need the money, why would you sell him?' the former right-back told the .
'He's a very good player. We saw it against Spain in the recent international for Scotland and he played very well.
' – rather than being in the wide areas, tucking inside and being like another midfield player, receiving the ball from the centre backs and then starting the moves from there.
'You need everyone and you need Kieran to be in the squad. You never know from now, anything can happen with injuries and he needs to be focused and to play the way he is being asked by Arteta.
'For next year it depends on what he wants. If he wants to be in a team week-in, week-out then it's his decision. But for Arsenal you need the bigger squad and they should keep him.'
Tierney still has three years left on his contract and while he is only valued at around £22million, Arsenal would surely only sell him if they could make a profit on the £25m they paid for him.
But it seems unthinkable that if he were to leave that Arteta would let him join rivals City and Newcastle.
In the meantime, Arsenal travel to West Ham on Sunday as they attempt to at least hold on to their six point lead over the Citizens.
, .
, 
 and .