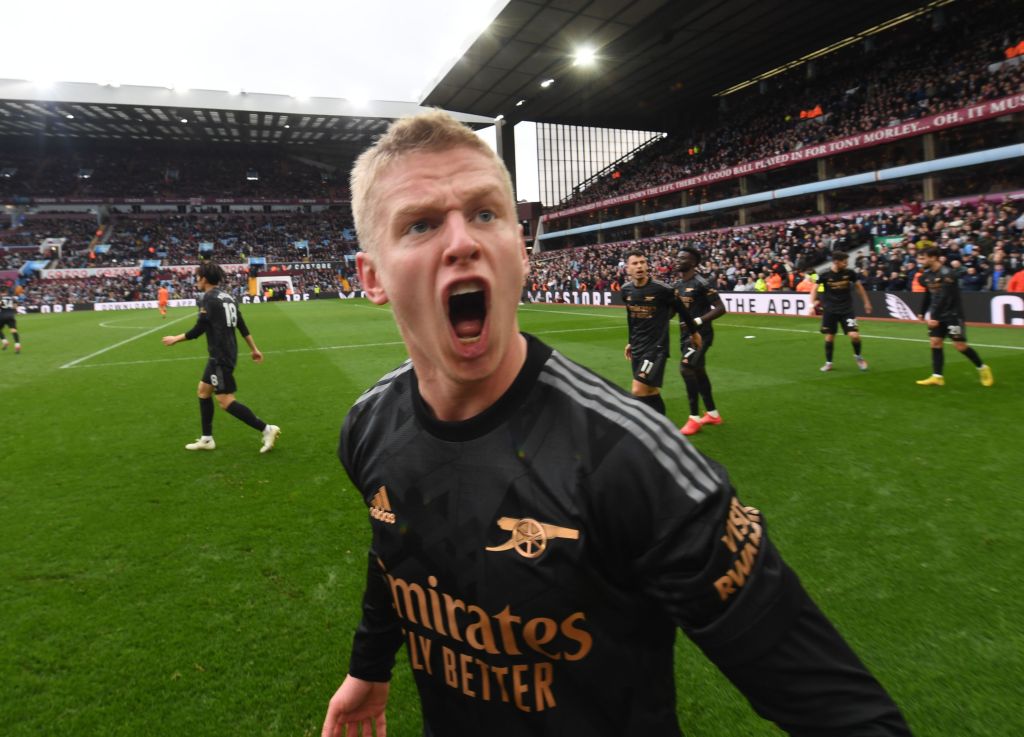 Arsenal won a 'champions game' on Saturday against , believes Oleksandr Zinchenko, who says the Gunners are showing signs of title winners.
Mikel Arteta's men twice came from behind at Villa Park to pick up three points, eventually sealing a 4-2 victory which took them back to the top of the table.
then went on to be held 1-1 at Nottingham Forest, so Arsenal are two points clear at the top with a game in hand on their closest rivals.
and the comeback win over Villa reminded him of the crucial games his previous club won en route to league glory.
He was not quite predicting that he will be lifting the trophy again, but was certainly pleased that his team showed the qualities of champions on Saturday.
'To be honest, the performance in the first half wasn't good enough, I wasn't happy at all, but in the second half we showed our character and this team has balls,' said Zinchenko.
'It's about the Premier League as well, it's the strongest league in the world and these kind of games, the reaction we showed in the second half.
'I remember at City, we were also like losing, down at half time, but in the second half the response from the team was perfect and I would call these kind of dramatic games, they are like "champions games."
'I'm not saying anything about the title yet because there's still a lot of games to play but this is the sort of character that you need, the direction we need and that is the key.
'I would say that everyone here, and I've said already in the past many times, this group of people can achieve a lot of good things in the future if we work hard together and keep going in this way.
'The quality is there but we can't stop, there's a lot of things to improve but if we work hard to improve ourselves then we are on the right way to go.'
Arsenal continue their title challenge at Leicester on Saturday.
, .
, 
 and .