Aston Villa manager plans to talk to Emiliano Martinez about his antics during and after Argentina's win.
Martinez has received criticised for some of his behaviour in Qatar despite helping Argentina win their first World Cup since 1986.
The Aston Villa goalkeeper was .
Martinez has also been criticised for , while he has been seen .
Emery plans to talk to Martinez about some of his behaviour when he returns from Argentina next week, but has insisted he is 'very proud' of a player he also managed at Arsenal.
'When you have a big emotion, sometimes it's difficult to control it,' Emery said.
'I will speak to him next week about some of the celebrations but I need to respect that he's with his national team right now. When he's back with us we can speak about it.'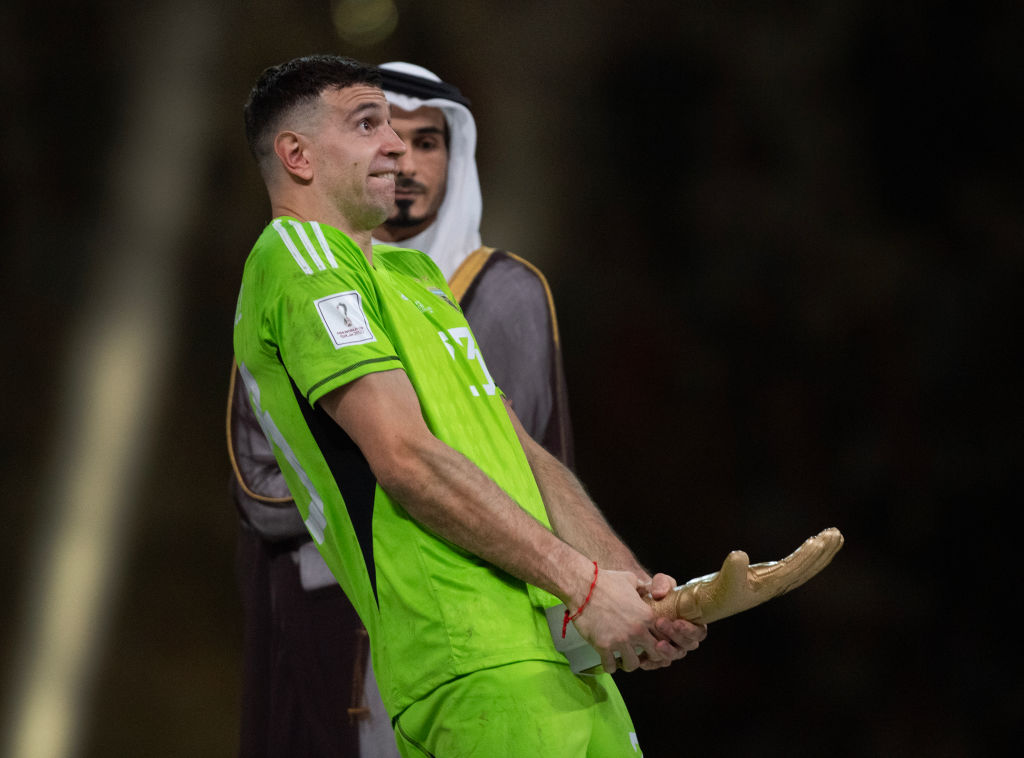 Aston Villa play host to Liverpool on Boxing Day but will be without first-choice goalkeeper Martinez, who is still in Argentina following the World Cup win.
Speaking at his pre-match press conference on Friday, Emery added: 'We are so proud of him. He won the World Cup, it's amazing! Aston Villa fans can be very proud.
'He's coming back next week so we are expecting him to be ready for the game at Tottenham on New Year's Day.
'I want him to rest now because after all that hard work and emotion, he needs it. He had an excellent World Cup and we're looking forward to having him back.'
Aston Villa are 12th in the Premier League ahead of the Boxing Day fixtures, while Liverpool are sixth, seven points outside the Champions League places.
On the challenge of playing Liverpool, Emery said: 'I started playing against them in 2016 in the Europa League final during their first season with Jurgen Klopp. We won a very good match.
'Since then, I lost. I haven't won again – sometimes a draw with Arsenal – but it's always a very difficult match against them.
'They're a difficult team with the amazing way they play. Last year, I played against them with Villarreal in the Champions League semi-finals and we lost two times.
'On Boxing Day, I think it's going to be different. They started the league with some doubts; they have 22 points and we have 18.
'If we think we can win against them, we can be really close to them. If we get our best performance, I think we can do it. We will be with our fans in our stadium at Villa Park and I think it's going to be a very special match.'
, .
, 
 and .
World Cup 2022: your FAQs answered
Read the latest World Cup news on .