Barcelona have apologised to Vinicius Jr. after one of their club directors dismissed the racial abuse the star has received and said he 'deserves a slap'.
Vinicius was once again the subject of vile racist abuse from Sevilla fans during Real Madrid's 1-1 draw there last weekend.
While many were quick to condemn the incident, Barcelona board member Miquel Camps shockingly called the Brazil forward a 'clown' on .
'It's not , he deserves a slap for being a clown and a joker, what do those unnecessary and pointless stepovers in the middle of the pitch mean?' he posted on Twitter on Tuesday night following Real's win over Braga.
The post was quickly deleted but the damage was done, with this the latest episode in what has become a sorry saga exposing racism in Spanish football.
Following their own Champions League win over Shakhtar Donetsk on Wednesday evening, Barcelona vice president Rafa Yuste spoke about the matter and apologised on behalf of the club.
He told Movistar: 'If Vinicius is listening to me, I want to say that this will not be repeated. Even if it was a mistake, it should not have been posted. It was an inappropriate [post].'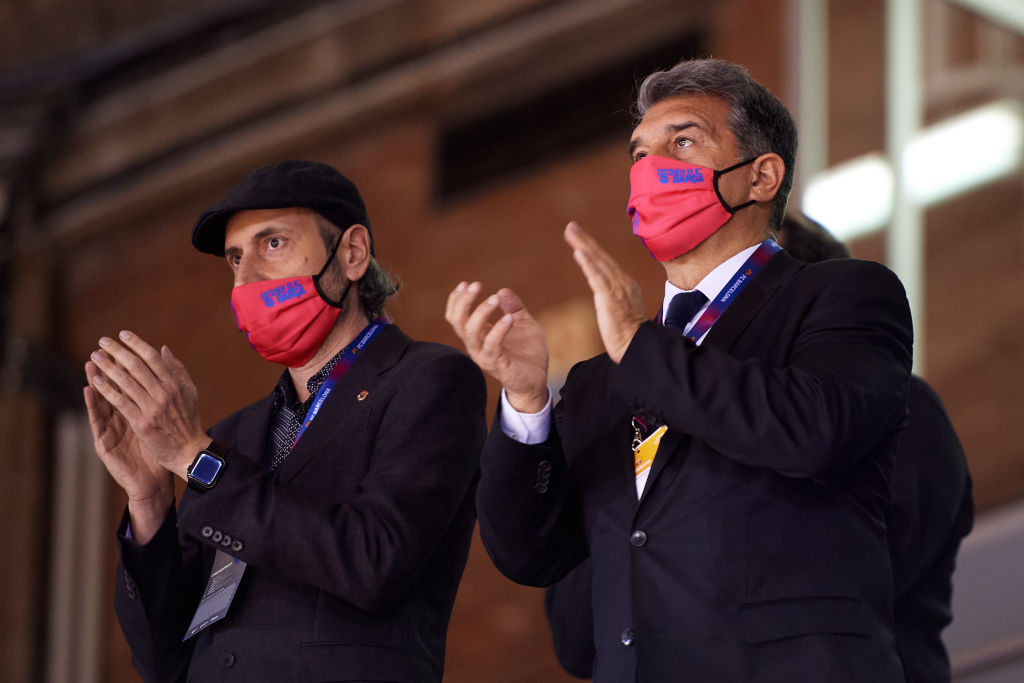 The debacle has no doubt fuelled already incredibly high tensions between Real and Barcelona ahead of this Sunday's El Clasico.
It was already announced on Wednesday that Los Blancos president Florentino Perez would not be going to Barcelona for the huge game in protest against Camps' comments.
Vinicius infamously received racial abuse at Valencia back in May, and later
Barcelona boss Xavi has attempted to cool tensions ahead of El Clasico, saying: 'If he [Camps] deleted it, there is no need for me to say anything.
'I don't like anything that generates tension, whether it's trying to condition referees or this tweet. We need a Clasico with fair play and with mutual admiration.'
, . ,  and .