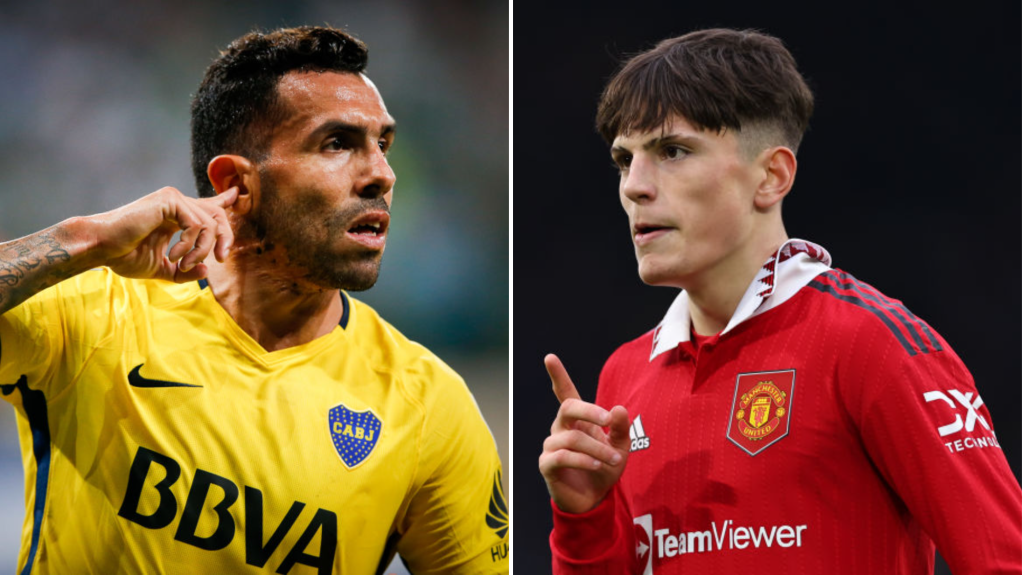 Former striker Carlos Tevez has praised young compatriot after his breakout campaign at Old Trafford this season.
The 18-year-old has featured prominently for , making 29 appearances in all competitions and scoring four times.
Garnacho's strong form saw him called up to the in March, though he had to withdraw from the squad due to injury and is still waiting to make his senior debut.
He was rewarded for his performances with United with , which he signed at the end of last month, and will remain at Old Trafford until at least 2028.
Tevez – who spent two years at United, winning the Premier League in both seasons as well as the Champions League – has been impressed with Garnacho and says it speaks volumes that he has already established himself at such a young age.
Speaking to , Tevez said: 'Garnacho is good. To play for Manchester United you have to be good!
'He is playing for one of the top three clubs in the world, which are Real Madrid, Manchester City and United are there too.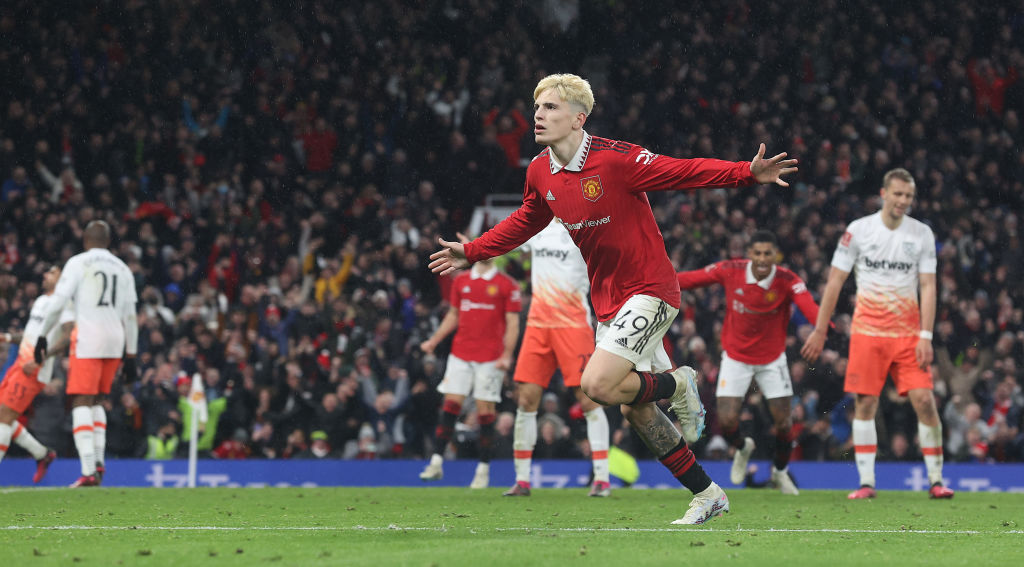 'It is not easy for Argentines to insert yourself into the culture. To play there you have to be a crack [very good player].'
Tevez is also a big fan of another Argentine teenager currently playing in the Premier League: Brighton's 18-year-old striker Facundo Buonanotte.
The youngster was actually managed by Tevez at Rosario Central before making the move to the south coast of England in January of this year, and the former United striker feels Brighton have got a serious player on their hands – if he is managed the right way.
He continued: 'Buonanotte is good. Something crazy happened to me in training because I saw him as very shy, but he transformed and was always rebellious inside.
'So when I spoke to him he was a renegade until one day I went and hugged him, I spoke to him, I acted like a father and he was a totally different player.
'I think Buonanotte has no ceiling, he is a guy who, in the little I could teach him in the morning, went to the gym, ate differently. His mentality was different and with a simple hug he already changed his head, you have to perceive when to go strong and when to give a hug.'
, .
, 
 and .