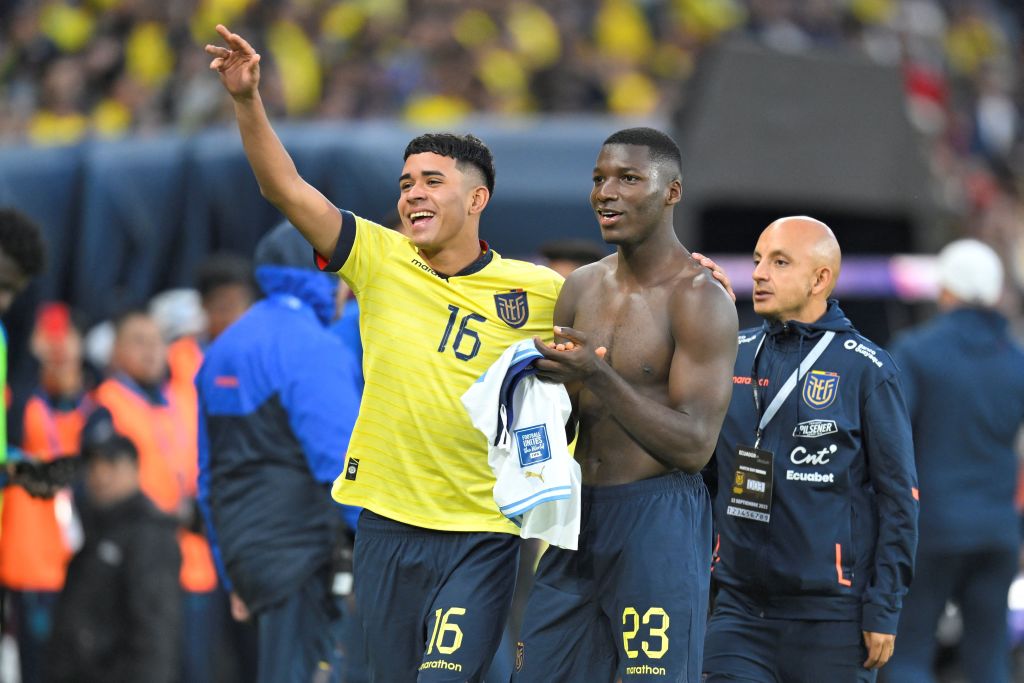 Kendry Paez made history on Tuesday as he played for Ecuador in a qualification win over Uruguay, becoming the youngest player ever to represent La Tri at just 16.
The midfielder is still at Ecuadorian side Independiente del Valle, but has agreed a deal to move to when he turns 18 in 2025 – something .
The teenager started the match against Uruguay, alongside future Chelsea teammate , and impressed in a 2-1 win for the home side in Quito.
In doing so he became the youngest player ever to turn out for the Ecuador senior side, and the second youngest South American to ever play international football behind the one and only .
Paez has been making history on a regular basis in his young career, beomng the youngest debutant and scorer in the Ecuadorian top flight when he netted for Independiente del Valle at just 15, he then became the youngest scorer in the history of the Under-20 World Cup in May.
Caicedo was when giving his take on him earlier this year, seeing a very bright future ahead for him.
Caicedo told La Cancha Con Majo: 'He's a crack! The truth is there are times where I watch Independiente games, it's good to see those talents in Ecuador because we know we have very good youth.
'I'm very happy for him, for everything that he's doing.
'All I can tell him is keep on the right track, doing things really well, and he's going to go really far because the talent he has is incredible.'
Chelsea snapped up the youngster for £17m, which could prove to be a bargain when he joins them when he turns 18 in a couple of years time.
, . ,  and .