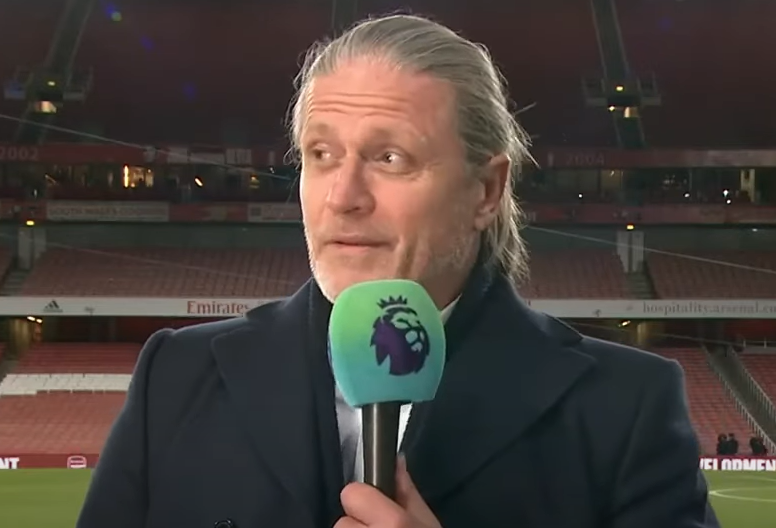 Emmanuel Petit claims players were arguing amongst themselves on the substitutes' bench during last night's dismal defeat against Arsenal.
's interim reign hit a new low on Tuesday evening at the Emirates Stadium as his chaotic team were blown away during the opening period.
Two goals from and a predatory from Gabriel Jesus did little to reflect the true chasm that exists between the two sides.
Lampard has now presided over six consecutive defeats since he replaced Graham Potter with the intention of steadying a Chelsea ship that is currently marooned in mid-table.
Chelsea did at least rally after the break and scored a consolation goal through Noni Madueke, but Petit was alarmed by the conduct of several players who spent the second 45 minutes rowing on the bench.
He told Premier League Productions: 'I was quite close to the Chelsea bench and I saw some of the players having arguments between them in the second half especially.
'I was very shocked in the first half the attitude of the players, the body language, no response, no pride, no unity, no friendship.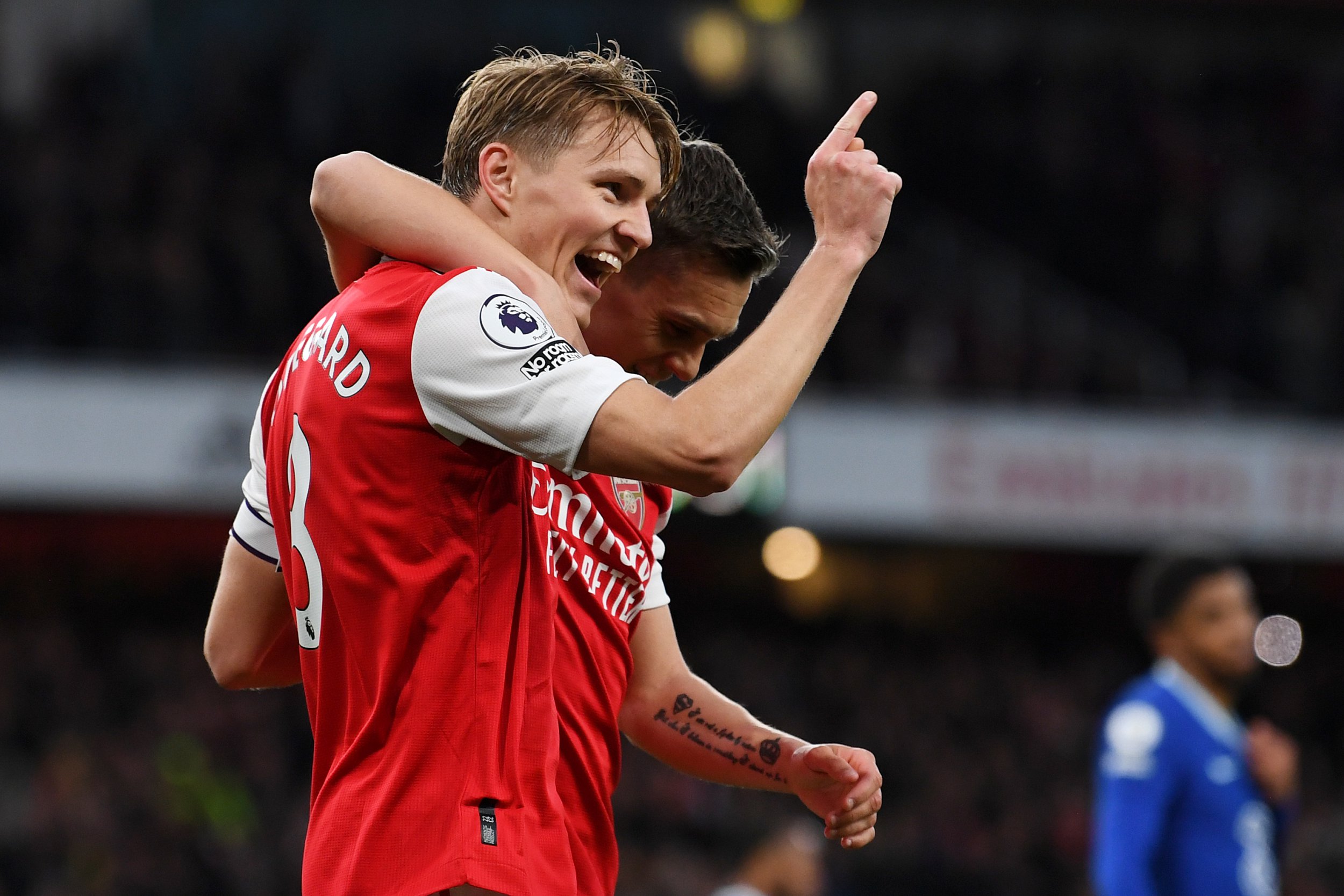 'I was thinking you could put 20 managers on the bench and it won't change anything at all at the moment. They need to clear something in the dressing room first and then think about the manager afterwards.
'You can put the best manager on the bench now and he doesn't get the right answer, there are too many players. It's a mess and it was embarrassing to watch Chelsea in the first half and I feel sorry for the fans.'
Lampard, meanwhile, confessed his team were simply 'too nice' to play against during an insipid first half and fears there is no quick fix to the current malaise.
'We weren't good enough, we were too nice to play against, too passive,' he said. 'In possession we weren't playing balls over their press, or winning second balls.
'Chelsea have been a big success for 20 years domestically and in the Champions League, at the moment we're not in that position. But from the moment I've been here it's been evident we're too nice as a team.
'We can't change things overnight but we better get their quickly because we have another game at the weekend and games to come.
'The passive nature of our game you can attribute it to many things. There's the easy go to that the players don't care enough, but they do care. You can be low on confidence but still show a dynamic side to your games. All the things we spoke about before the game we didn't do.'
, .
, 
 and .