Swifties are you ready for it? 's Eras Tour film is coming to cinemas so it's time to make the friendship bracelets and hope it eases this bubbling beef.
While we've all been gripped by theTaylor and , the August singer has been gearing up for herpremiere.
The concert film is set to be one of the biggest ever, with a projected opening weekend box office of over $100 million (£81 million).
are giddy with excitement as the film comes to cinemas worldwide on October 13, with some horror movies pushing their date back to avoid competing with .
The 33-year-old megastar filmed clips from her while , with the Eras Tour set to come to the UK next year.
Anticipation is high but one thing has caused division within the fanbase – and it's not whether will cameo.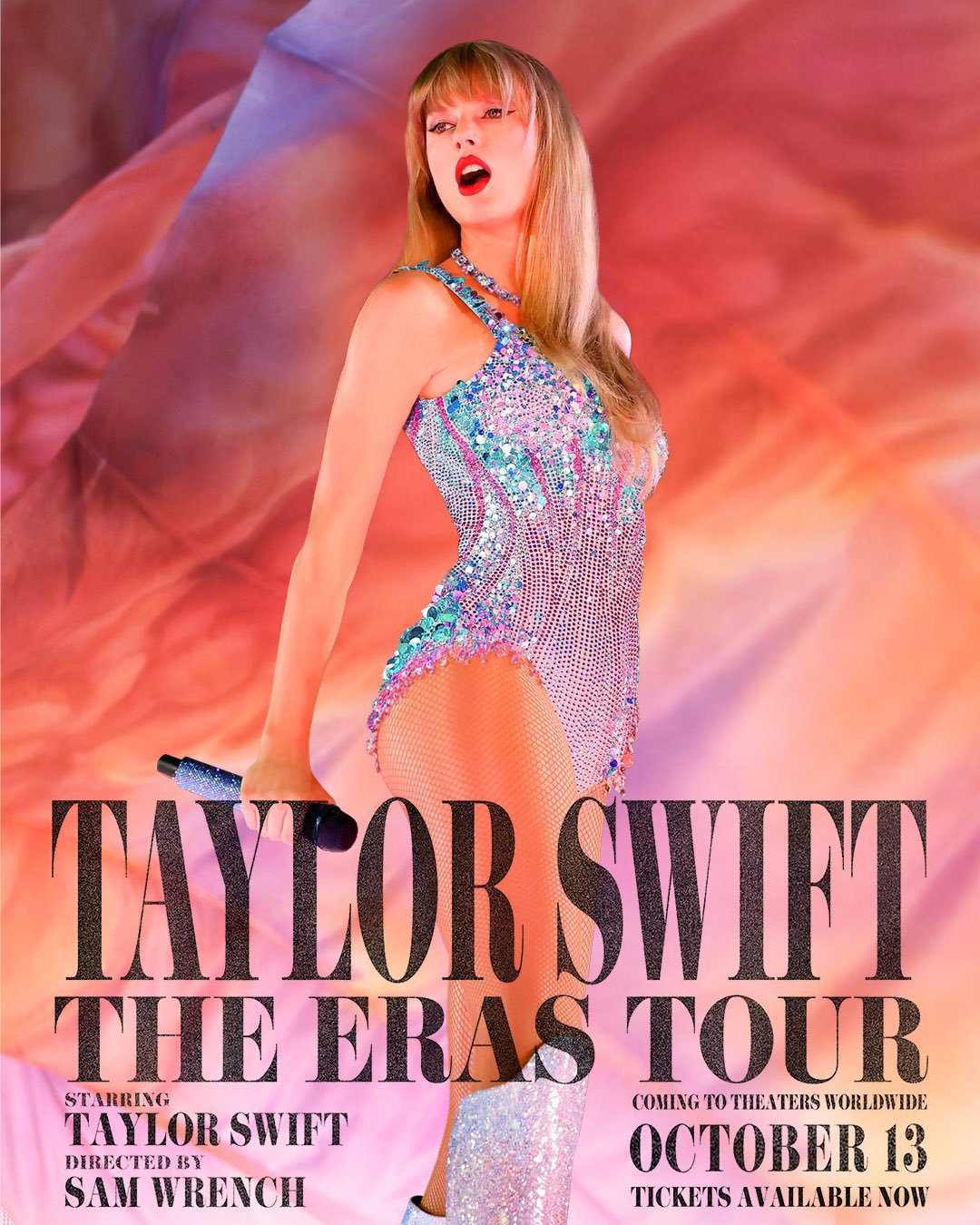 Posing the question on everyone's lips one fan wrote: 'I'm so curious what is gonna end up happening at the eras tour film… are people gonna sing the whole time?'
Official distributors of the Eras Tour film, AMC, have said it is encouraged for fans to sing along as they would at a normal concert.
Many have been delighted at this news, ready to sing their hearts out to 22 or bawl their eyes out to my tears ricochet.
For some this is their only opportunity to see the show, in the chaotic sales – jokingly dubbed 'the Great War'.
One Swiftie tweeted: 'You know what, I will sing my heart out on Sunday when i watch THE ERAS TOUR alone 💕.'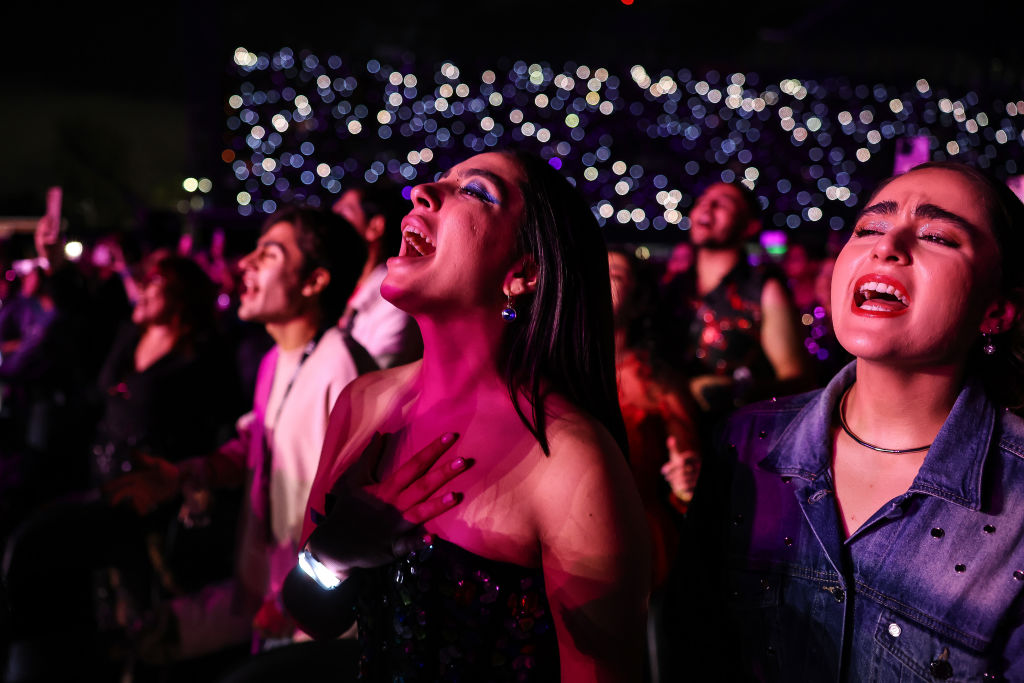 'In case some of you weirdos don't know the law: It's okay to sing while watching The Eras Tour film. It's a concert film for Christ's sake,' said another excited fan.
However, some have noted that this isn't the best idea and allowed for bad ettiquette within the theatres.
Gig-goers have already commented on an increase in selfish and anti-social behaviour at concerts across the board, not just Taylor's, so fans are hesitant about inviting this into a smaller area.
Screaming along and getting a bit over enthusiastic can ruin the experience of those around you – which has been called out by some cinema staff too.
'Many Swifties coming to the eras tour film asking on the cinema's page if they can stand, sing, and dance. Can y'all be normal people and follow cinema etiquette?' said one fan.
Someone else added: 'Do not stand and don't sing at the top of your lungs.'
In addition to the issue of whether to sing, there is whether you should stand up, with one person saying: 'Do not stand and block someone's view.
'Not everyone is capable of standing. This isn't a concert in a stadium, don't ruin it.'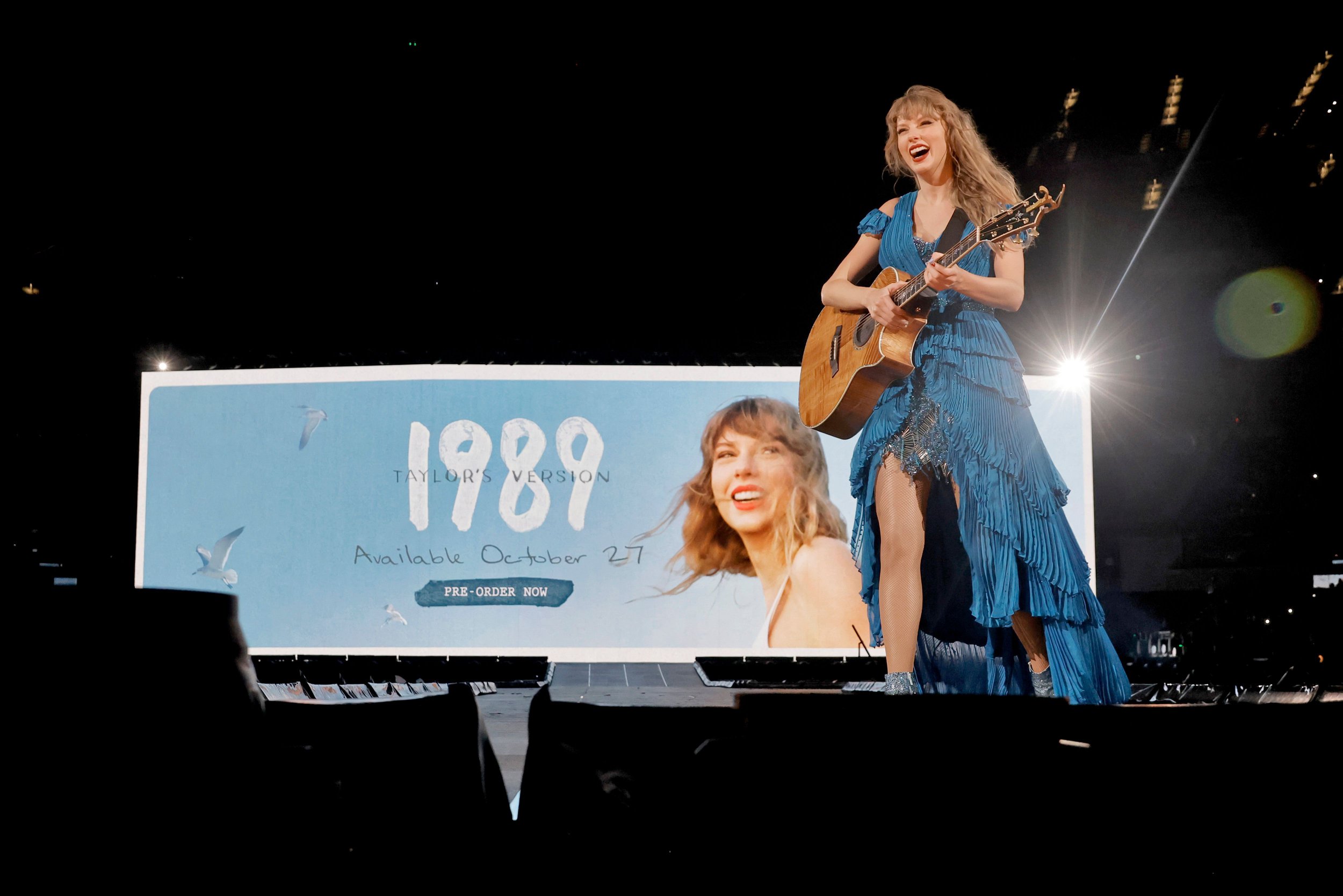 Hopefully there won't be any bad blood between the fans, with many advising to just 'read the room' and 'be respectful'.
Odeon's states: 'We want all our guests to have a memorable experience that is safe and fun for everyone. 
'Please be mindful of others around you and make sure you keep our aisles and stairways clear at all times. As always, no dancing on the seats.'
Taylor Swift's Eras Tour Film is in cinemas from Friday, October 13.