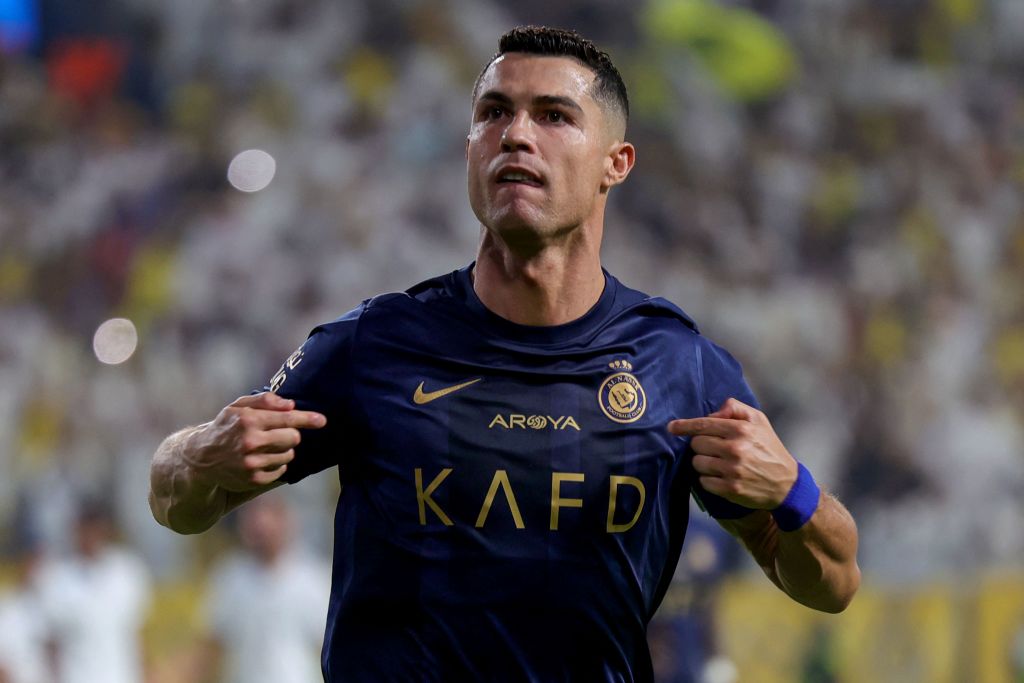 says his rivalry with is 'gone' after the superstar was snubbed for the 2023 Ballon d'Or award.
, which is handed annually to the best player in world football.
Messi and Ronaldo have been battling it out for the Ballon d'Or for well over a decade with the Argentine being awarded the trophy a record seven times.
Ronaldo has five Ballon d'Or trophies but the 38-year-old, who now plays for Saudi Pro League side Al-Nassr, was not named among the 30 nominees for 2023.
Inter Miami star Messi made the list following his heroics in Qatar last year after the 36-year-old .
But Ronaldo claims his long rivalry with Messi – which peaked when the duo were playing for Real Madrid and Barcelona respectively – has officially come to an end.
'I don't see things like that, the rivalry is gone,' Ronaldo said. 'It was good, spectators liked it.
'Those who like Cristiano Ronaldo don't have to hate Messi and vice versa. We've done well, we have changed the history of football.
'We are respected all over the world, that's the most important thing. He's followed his path and I have followed mine, regardless of playing outside of Europe.
'From what I've seen, he's been doing well and so have I. The legacy lives on, but I don't see the rivalry like that. We shared the stage many times, it was 15 years. I'm not saying we're friends, I've never had dinner with him, but we're professional colleagues and we respect each other.'