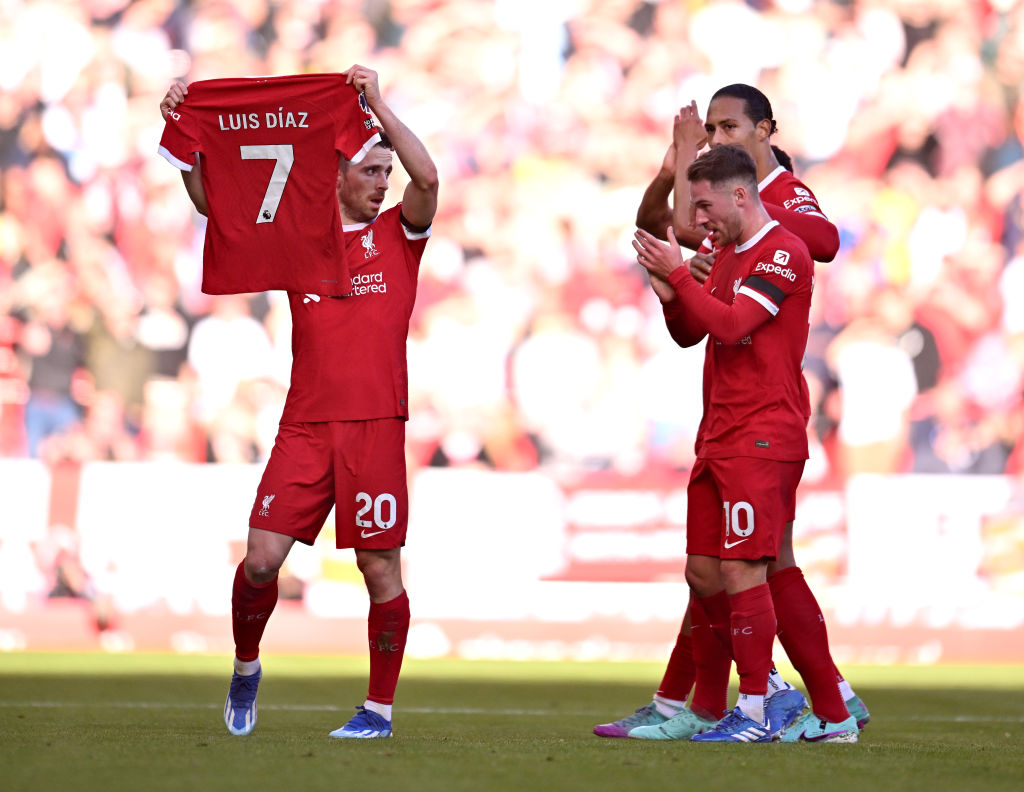 Diogo Jota paid tribute to Luis Diaz with his goal celebration at Anfield on Sunday, after the Colombian's parents were kidnapped in their home country earlier this weekend.
Diaz missed Liverpool's game with on Sunday afternoon
Diaz's mother, Cilenis Marulanda, has been freed, but Colombian president, Gustavo Petro, confirmed late on Saturday that his father is yet to be saved.
In a brief statement, Petro said: 'In operation padlock in Barrancas, Luis Diaz's mother has been rescued. We are still searching for the father.'
Colombian police confirmed on Sunday that there is a reward of 200m pesos (£39,938) for information that helps the rescue of Diaz's father.
Colombia's Minister of the Interior, Luis Fernando Velasco, said on Sunday: 'Yesterday afternoon we received a call, we contacted the police, and the police commander, General Salamanca, went to the area with a very good effect, which was the release of the mother.
'The actions of the public force seek to block the way for these to prevent them from transferring Luis Díaz's father to Venezuela, which is a first hypothesis, and I ask citizens to report if they know anything.'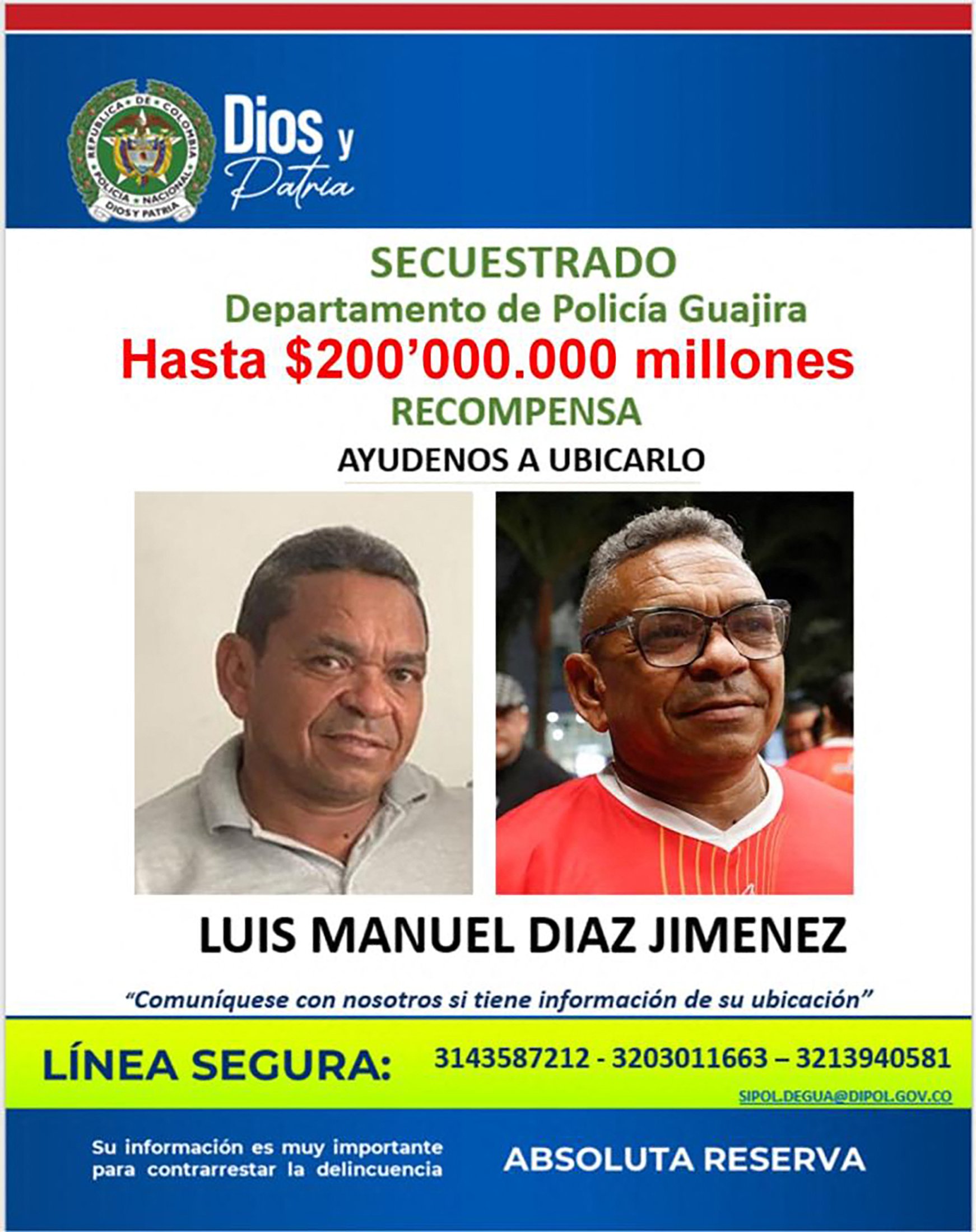 Liverpool manager said before the match against Nottingham Forest: 'We had to obviously make a late change because of the private situation involving Luis Diaz.
'It's a worrying situation for all of us and it was a pretty tough night. I have never had that before. It's a new experience I never needed.'
On Sunday morning the club released the following statement: 'Liverpool Football Club can confirm it is aware of an ongoing situation involving the family of Luis Diaz in Colombia.
'It is our fervent hope that the matter is resolved safely and at the earliest possible opportunity. In the meantime, the player's welfare will continue to be our immediate priority.'
, . ,  and .