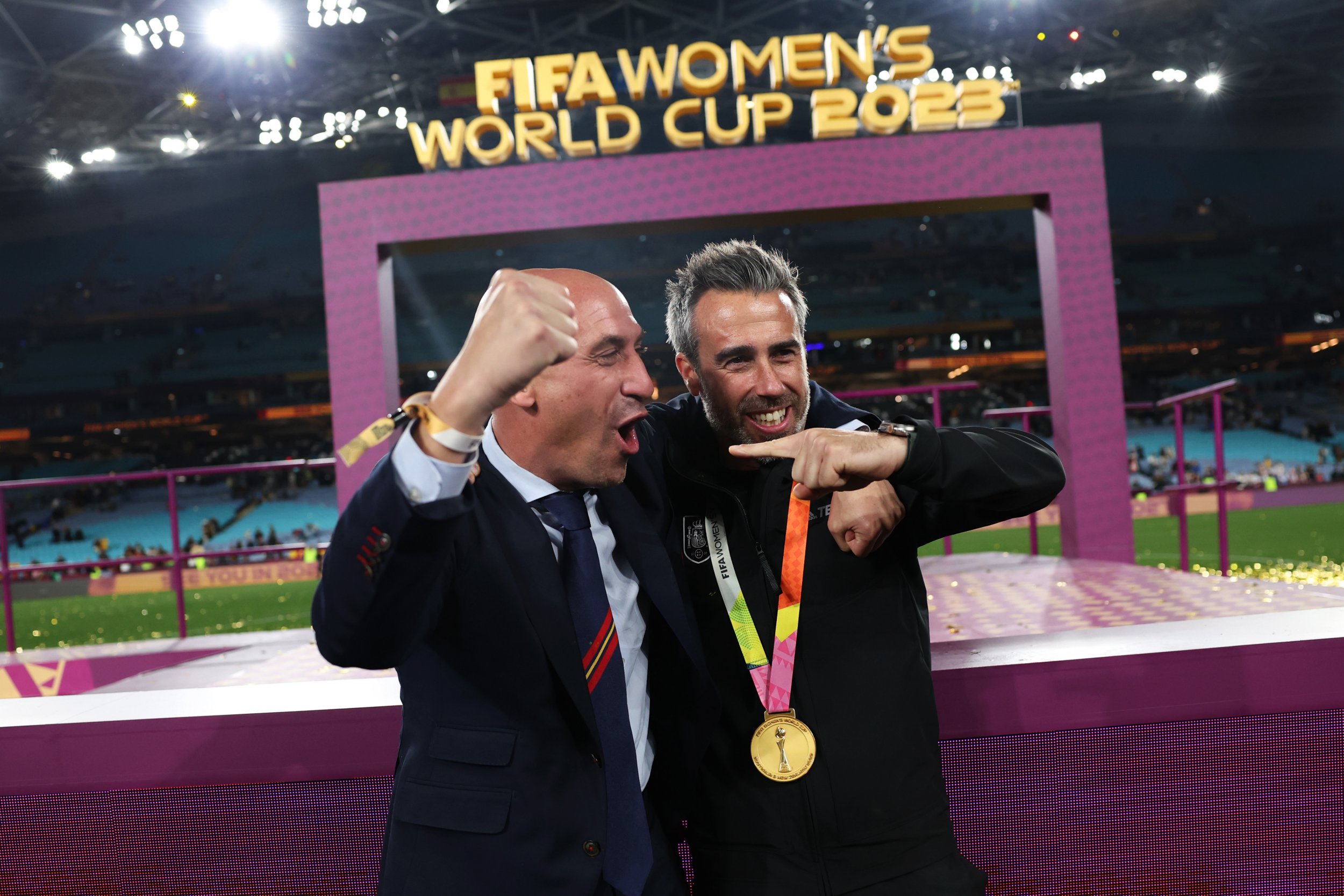 Former Spain Women's head coach Jorge Vilda has called his sacking 'unfair' and 'undeserved'.
Vilda guided Spain to their first-ever trophy with a 1-0 victory over England last month but his side's success came after significant unrest in his squad .
The 42-year-old has also been heavily criticised for applauding in the wake of the backlash he received for kissing Jenni Hermoso without her consent during Spain's World Cup celebrations.
, who is the first woman to manage the side since it was officially formed in 1980.
'In sporting terms, I am going to accept all the criticisms, but on a personal level I think it has been unfair,' Vilda told radio station .
'It has been a special year. Nothing has ever been said directly but indirectly things have been said that do not suit me. Things have been said that are not true.
'I am as well as can be after being fired after being world champion 10 days ago. I have been fired, I think, unjustly.
'It was a brief meeting with Pedro Rocha and the vice president of equality. The explanation given is that there have been 'structural changes'.
'I have a clear conscience. I have given 100 per cent and I don't understand it, I didn't see my termination as deserved.'
Vilda also defended his decision to applaud Rubiales and said it would have been 'difficult' to not show support for the now-suspended Spanish Football Federation president.
'I will never applaud anything sexist. I didn't know very well why I was going to that assembly. I thought there was going to be a resignation,' said Vilda.
'The president is valuing your work and announcing your renewal, I applauded that. I also applaud Rubiales' management of the women's football, with a budget that has multiplied by four. When 150 people around you applaud it is very difficult to be the only one who doesn't.'
Vilda also backed his successor Tome, who was part of his coaching team at the World Cup.
'Montse Tome has well deserved this, I have congratulated her. I think she has the ability to do very well. She was chosen by me for the coaching staff,' he said.
'In addition, she has a well-rounded team, the greatest legacy I can leave is our recognisable style of play, the methodology… to be able to play this way. That's where we are at – let her take advantage of it.
'She is prepared and she is going to do it well.'
, . ,  and .