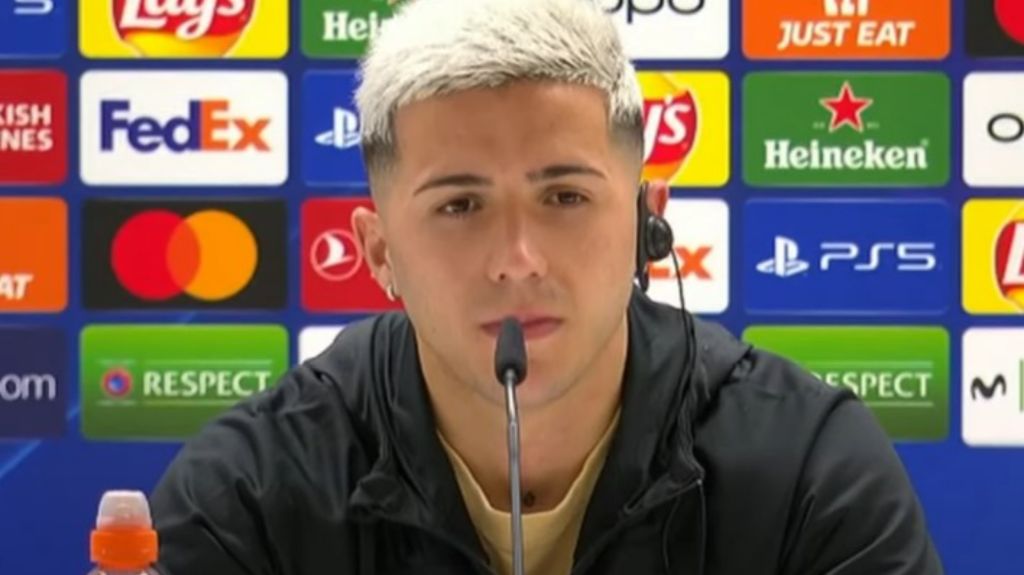 has admitted he is yet to reach his 'top level' since smashed the British transfer record to sign him from Benfica for £106.8m.
Fernandez after lifting the with Argentina in the winter.
The 22-year-old midfielder has made 12 appearances for the Blues but feels he can step up his game as time goes on.
It has been a poor season for Chelsea as a club, who are 11th in the Premier League and suffered early exits from the and Carabao Cup.
They do, however, have the chance to redeem themselves on Wednesday.
'I have no pressure, it's just a game of football… I don't think I've got to my top level at Chelsea,' Fernandez said in a pre-match press conference.
'I've not been there long and it is a different league, different city. It's not easy but I'm trying to do as best as possible.'
Quizzed about facing Real Madrid in the first leg, Fernandez added: 'We know Real Madrid is a very big club with a lot of history with big players but we trust in what we're going to do tomorrow.
'Luka Modric and Toni Kroos are very big players that have won everything and are an inspiration to everyone.'
Asked about Frank Lampard's arrival, who replaced Graham Potter as head coach last week, Fernandez said: 'Frank talked with the group a bit and he told us to keep our heads straight.
'Chelsea is a club with a huge history and he told us about when he won the Champions League in 2012.'
Lampard took charge of his first game on Saturday as Chelsea lost 1-0 to Wolves in the Premier League.