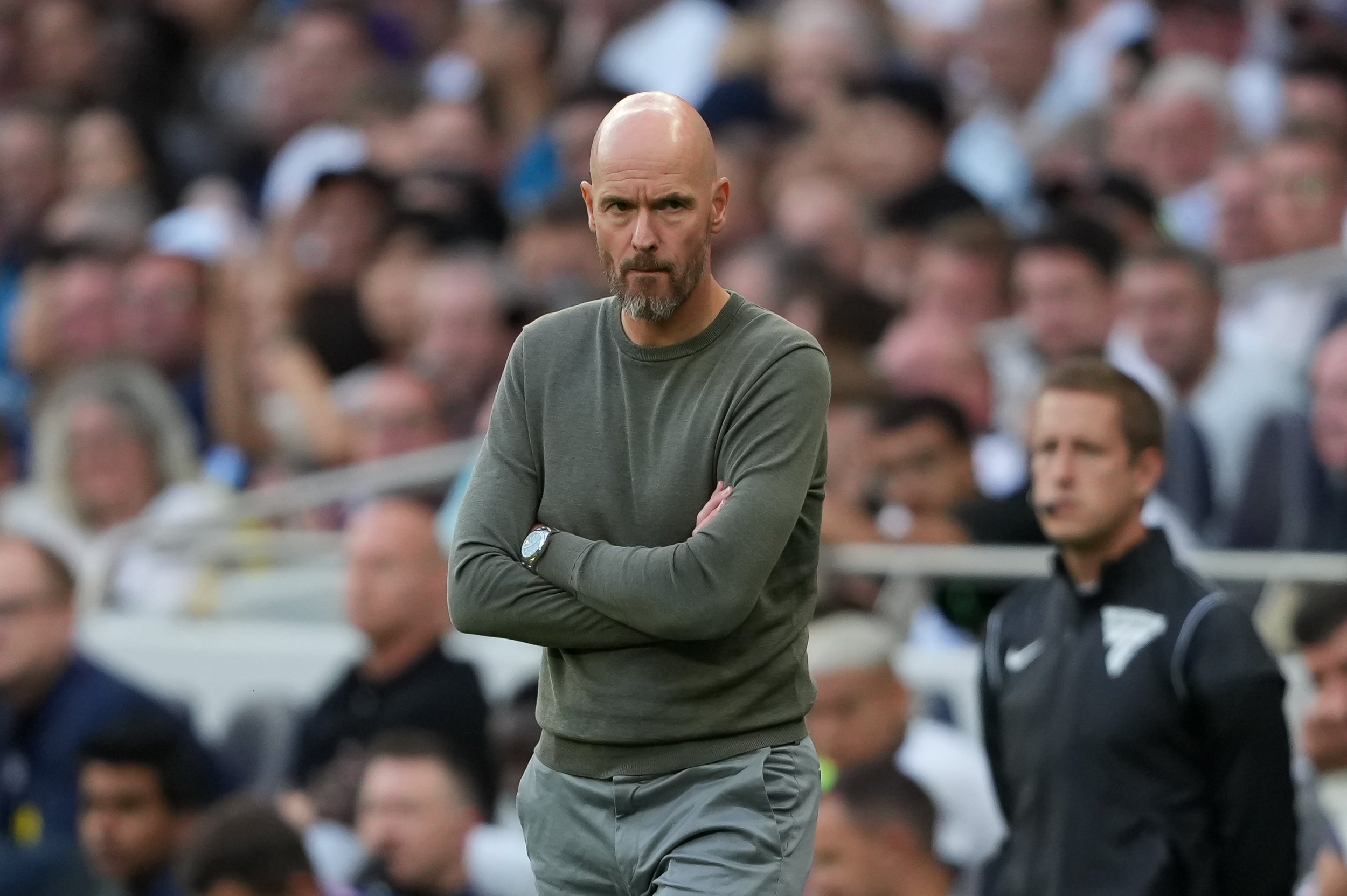 defended 's performance after the new midfielder struggled in Saturday's defeat against .
Much was expected of the former Chelsea star when he swapped Stamford Bridge for Old Trafford earlier this summer in a much-hyped £60million transfer.
Mount endured a difficult evening on his debut against Wolves on Monday and looked equally unsure of his role against Spurs this evening.
Deployed in a deeper role, the England international struggled to exert any influence on the contest and was substituted late on, much to his frustration.
Former United defender Gary Neville branded the 24-year-old 'anonymous' but Ten Hag insisted he was encouraged by Mount's display, especially in the opening period.
'Yes that was the plan,' said Ten Hag when asked if he intended for Mount to be stationed in such a deep role.
'We dominated them totally in the first half, especially in the midfield area. He was a very important part in that.'
Ten Hag was, however, unhappy with the lack of discipline which saw three United players collect bookings before half-time which he clamed, along with the opening goal, changed the course of the contest.
He added: 'You make a face, you don't like the first half? I like the first half, it was a very good performance from Manchester United in the first half, except, we have to score.
'We created good chances, we had a really good press on the ball, we let them run, we had many good switches, we had many good chances to score a goal, and we deserved a penalty. I don't know why it's not. Absolutely a penalty. He changes the direction of the ball and his hand is blocking high above. But OK, you have to accept it.
'We quickly got three bookings, we had to stay focused, this can't happen, they were unnecessary bookings. And then we switched off. In one attack they had two big chances, they twice hit the post.
'The start of the second half was not good, it was totally unnecessary to concede the first goal, and from that moment on, it's the meaning of the first goal. But, we didn't collapse, but we didn't score.
'You have to keep composed and keep going. We have to keep working the ball instead of going to rush.'
, . ,  and .