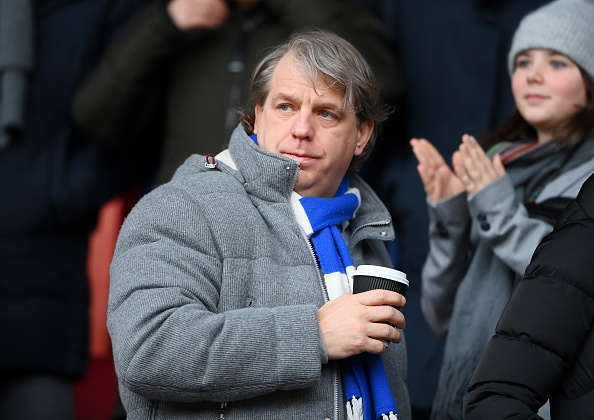 says he is 'comfortable' with owner speaking to players in the dressing room, saying it shows 'passion'.
On Monday, it was reported that , describing the club's current plight, as 'embarrassing' and making it clear the group has following a spending spree of £600million.
The Blues are 11th in the Premier League table and on their fourth manager of the season, after Lampard was brought in to steady the ship following the sackings of and Graham Potter.
Many have questioned Boehly's antics and decision making as a whole in what is his first season as Chelsea owner and chairman, but when asked about what went down in the dressing room, Lampard had the backing of the American.
'I am comfortable with that,' the interim boss said in his pre-match press conference on Monday ahead of the in the Champions League.
'There is maybe some criticism of our old owner [Roman Abramovich] of not coming to games and being around that wasn't always true.
'I remember moments as a player of owners first coming into dressing rooms, I remember being happy. I don't think it's a bad thing.
'I had my things to say that day. If an owner wants to come in and be positive and speak to the player, they can do that. No problem with that. It shows passion and that's the first thing that I like.'
Asked about whether Boehly needed to better acclimatise himself to the English football culture, Lampard added: 'It's not my job to consider people's approaches.
'All I will do is speak honestly about how I see the club. I will speak honestly, do my work on the training ground and do my job.'
As well as the dressing room incident, .
'I think passion goes both ways. Fans show passion and I don't think the ownership would be involved in the club and expect anything else,' Lampard said on the matter.
'We've been successful in the last 20 years which means you want more of it. Passionate owners who want to make a difference. We're in a early part of that process.
'People always question everything in the beginning. Passion is normal, we can all be passionate together.'
, .
, 
 and .