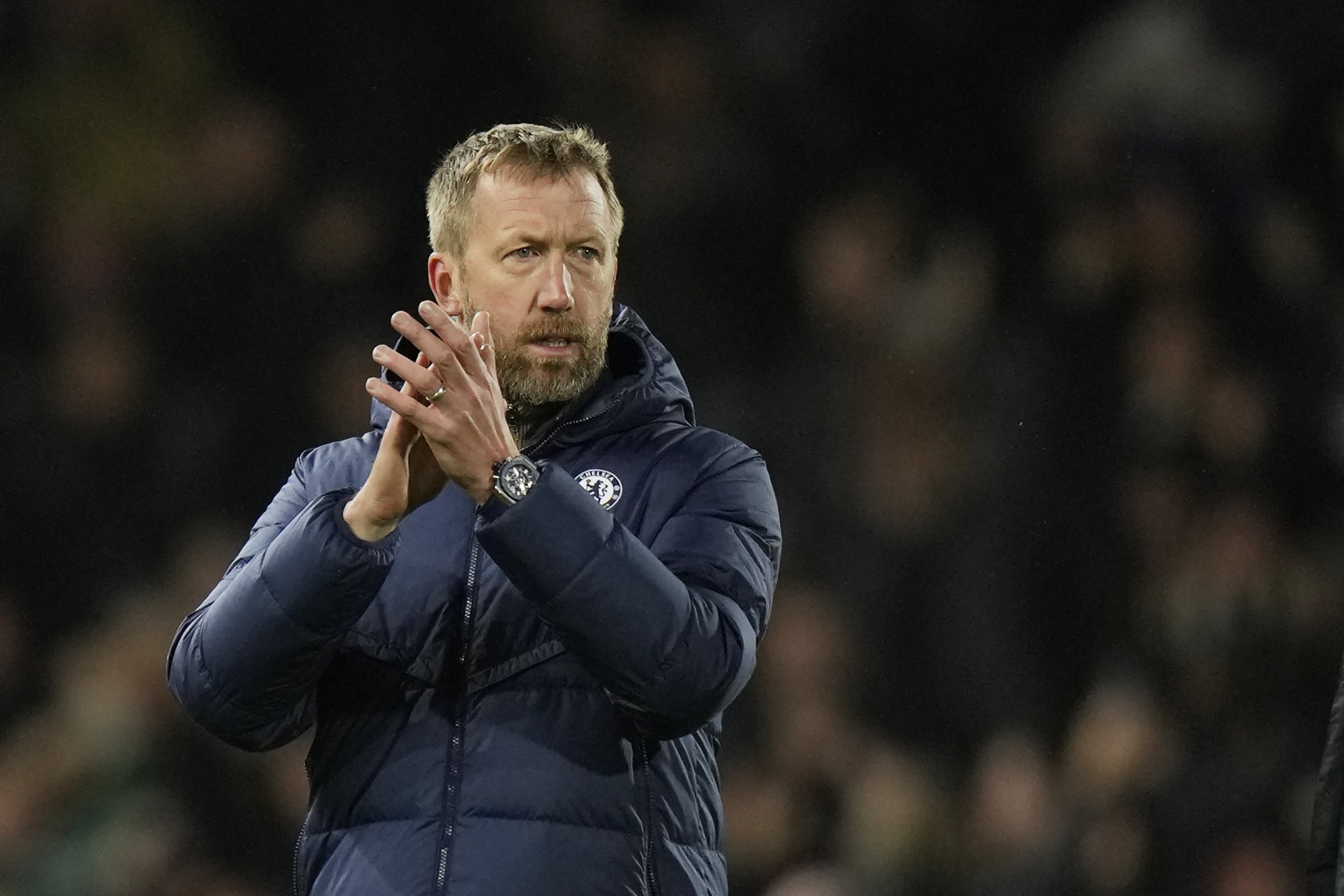 boss insists he's not bothered by the criticism of the club's spending after said he was baffled by the Blues' spending.
The club spent £323m in January, £107m of which was spent on the British transfer record to sign .
Speaking last Friday, Klopp said he was confused how Chelsea could spend so much after a £300m outlay last summer but said he wouldn't say any more without his lawyer present.
'I say nothing without my lawyer. I don't understand this part of the business but it's a big number,' said Klopp.
'They are all really good players so congratulations. I don't understand how it's possible, but it's not for me to explain how it works.'
Against Fulham last Friday, away supporters chanted 'What a waste of money' at Fernandez as the Argentine made his debut at Stamford Bridge.
But Potter says it's to be expected that others will criticise the club and he insists every manager in the world would like to be in his position.
'It's normal,' said Potter.
'We've spent the money we've spent. The media aren't going to let that go under the radar. All of football will be singing that song, that's for sure. Everybody is entitled to their opinion. There's free speech, which is good. I don't worry about that.
'Envy isn't a good quality to have. I've never been envious of anybody. I've tried to work and do the best I can in the circumstances I have.
'You're best to compare to yourself rather than somebody else because you don't know the context or the situation. I also understand that's the world we're in, and that's fine by me
'Most managers would love to be in my position,' added Potter.
'It's a fantastic football club, and a really exciting time. You should never really compare yourself to somebody else because you don't know their circumstances. All you can do is try to improve yourself.
'Anybody that works here should be excited and grateful and happy, because it's a fantastic football club.'
, .
, 
 and .