's 'negotiators' will already be in contact with other clubs as the England captain considers his future at Tottenham.
That's according to former Spurs midfielder Jamie Redknapp, who believes it's naive to think that the forward's representatives aren't sounding out interest in their client.
Kane, 29, has 15 months to run on his Tottenham deal and talks are yet to be opened over an extension.
That's owing to Kane's hesitance over staying at the club, who he joined as a 11-year-old.
Despite becoming the club's top scorer earlier this month, Kane is yet to sample silverware with his boyhood club and this summer is arguably his final chance to earn a big-money move away.
Manchester United are interested in signing Kane, though they will not pay Daniel Levy's reported £100m asking price.
Kane will wait until the end of the season before making a final decision on his future but Antonio Conte's sacking is hardly likely to improve Spurs' chances of keeping him, with the club on the lookout for their fourth manager in four years.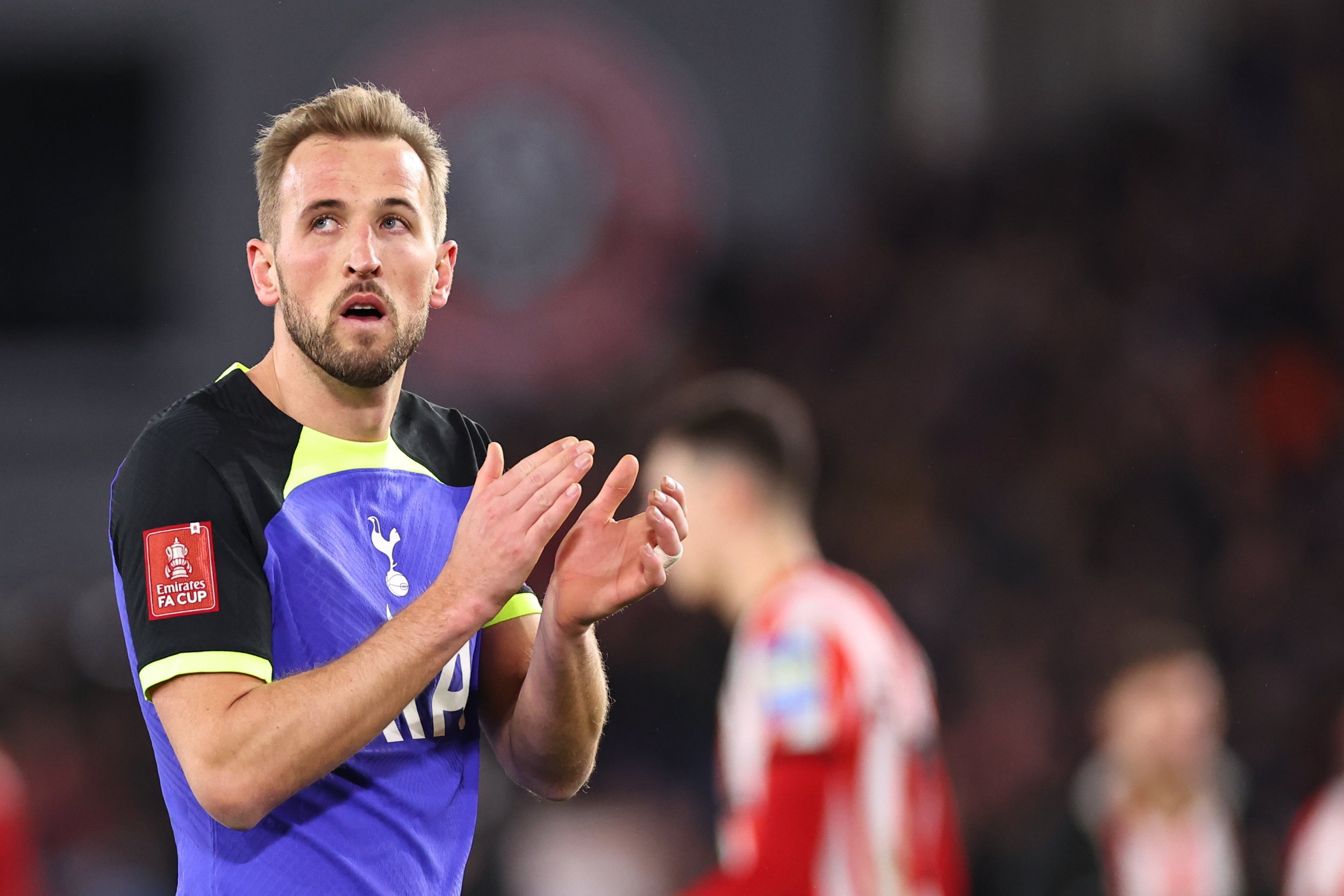 And Redknapp believes that Kane's representatives will already be speaking to other clubs to sound out interest in the forward.
'In less than a year he can sign a free contract with somebody. His negotiators will be talking to clubs and clubs will know the situation,' Redknapp told Sky Sports.
'That's how football works – we bury our heads in the sand and say it's not but he'll have plenty of options because he's a world-class player.
'I would say this is Kane's last chance to secure a big transfer, yes. This is a big opportunity to go if he wants to. He's a Tottenham fan, he adores the club and there's no doubt that, if he does go, it would be with a heavy heart.
'While there's this chaos at Tottenham, it doesn't help your cause of keeping your star player. Every year you're getting a new manager in and he's probably thinking: "What's the point of this?" You need some continuity – that's conducive to success.'
Kane attempted to leave the club in 2021 but Levy blocked his exit.
Manchester City submitted two bids for the forward but Kane had three years to run on his deal and Spurs felt in a strong position to reject bids.
But Redknapp says the tables have turned now in Kane's favour.
'You're not really in a strong position to negotiate if you're Tottenham. It felt like Tottenham made the move to get Jose Mourinho and Conte to try to get that trophy, almost for Kane,' he added.
'But the fact these two managers – who are serial winners – haven't worked, you start to question: "Well, who can actually win at this club?"
'The potential is there but it's just not being realised right now. The culture at the club doesn't seem to be right in terms of being a winning mentality.'
, .
, 
 and .