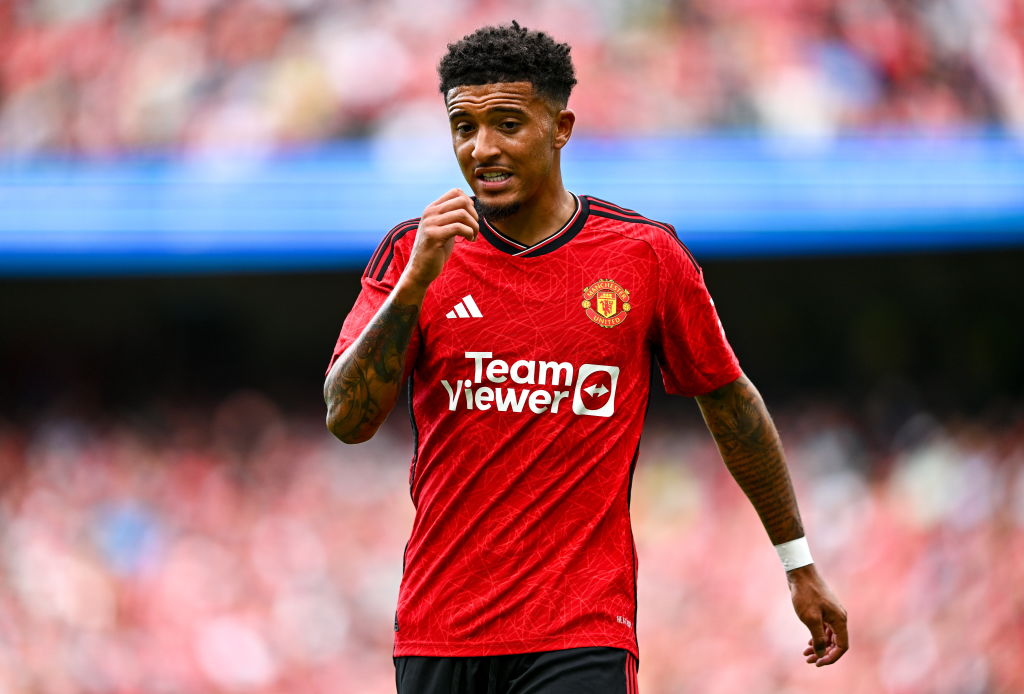 will never play for again after his bust-up with Erik ten Hag, according to Stan Collymore.
 has been unhappy with Sancho's effort levels in training .
'On his performance on training we didn't select him,' Ten Hag said.
'You have to reach the level every day at Manchester United. You can make choices in the front line, so in this game he wasn't selected.'
Sancho hit back at Ten Hag's accusation .
Collymore, who made 163 Premier League appearances during his playing career, believes Sancho's career at United is now over and feels the club could even look to offload him in January.
'His decision to criticise, and effectively undermine, his manager on wouldn't have gone down well at all,' Collymore wrote in his column for .
'I just don't see how he could ever come back from it. I actually believe the Red Devils will look to offload him, either on loan or permanently, at the next opportunity. The whole situation is very reminiscent of 's second spell at .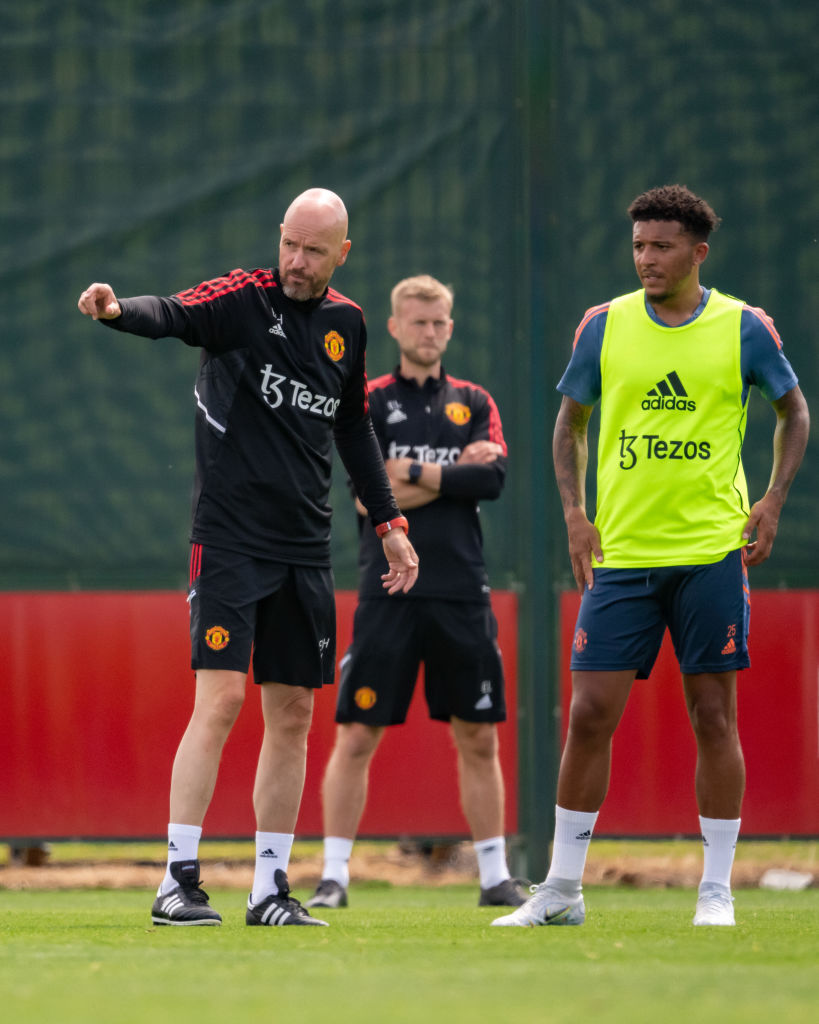 'I know there are reports that he's set for crunch talks with his manager and the coaching staff but I don't think we'll ever see Sancho play for United again.
'An old interview he did while playing for has resurfaced. In that interview, Sancho said something very similar about being made the club's scapegoat so it seems to be a bit of a trend.
'It may be the truth; he could have just been really unlucky but almost every manager and coach will now be wary of him because he's given himself this reputation of being a problematic player that, according to his current boss, isn't the best trainer.
'So it's going to be difficult for him, and United, to find a club willing to take him; certainly in the Premier League anyway.
'I think European clubs are more likely to want him. I wouldn't be surprised if Borussia Dortmund and Bayern Munich tried to bring him back to the Bundesliga but I feel Serie A would actually be the best destination for him at this stage. Working under Jose Mourinho at Roma might not be a bad idea but I don't think he'll have many takers in England.'
, .
, 
 and .