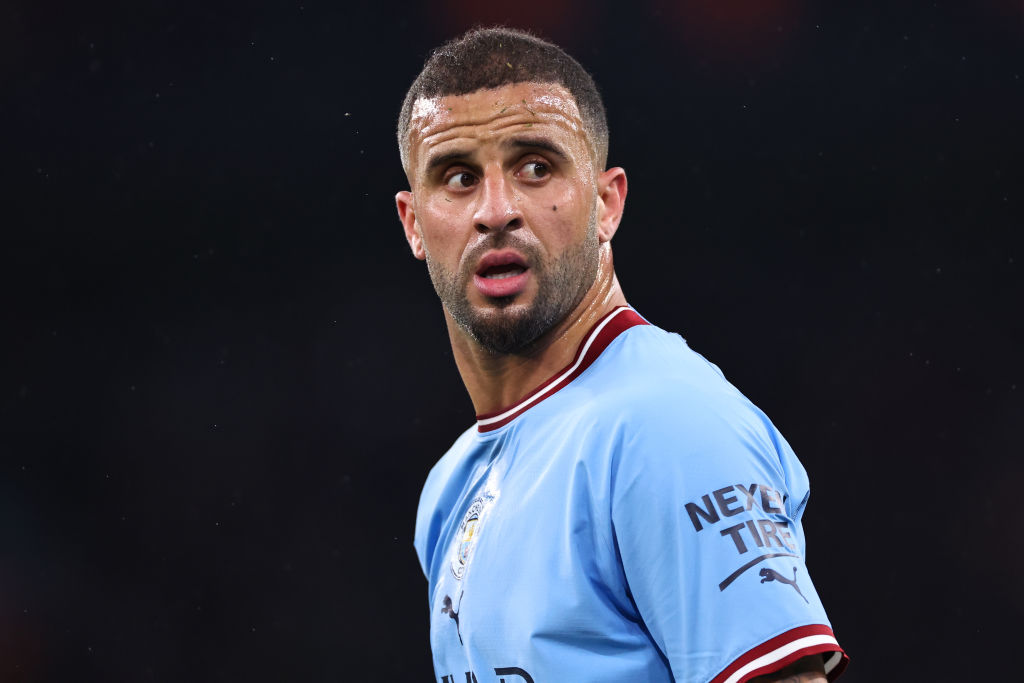 gave a surprisingly brutal assessment on Kyle Walker, saying he cannot play the role currently required of him in the system.
The exerpeinced defender has found himself out of the City side recently, starting just two of their last seven matches and with only 14 starts all season.
Guardiola has been opting for an inverted full-back role, with the player being asked to step into midfield alongside Rodri.
Others have done it in the past, such as Joao Cancelo, and Rico Lewis, while John Stones has also done it of late, but Guardiola says Walker is simply incapable due to his lack of 'educated movements'.
'He cannot do it. To play inside you have to make some educated movements,' said Guardiola.
'He has other characteristics. He will always have pace. He will be the fastest in this room at 60 years old.
'The reason why is tactical. It's not because we lost faith in Kyle. He can play coming inside and he has done it many times, but like in the position [against] Liverpool with Rodri and John, he will maybe need time to do it and we don't have time.'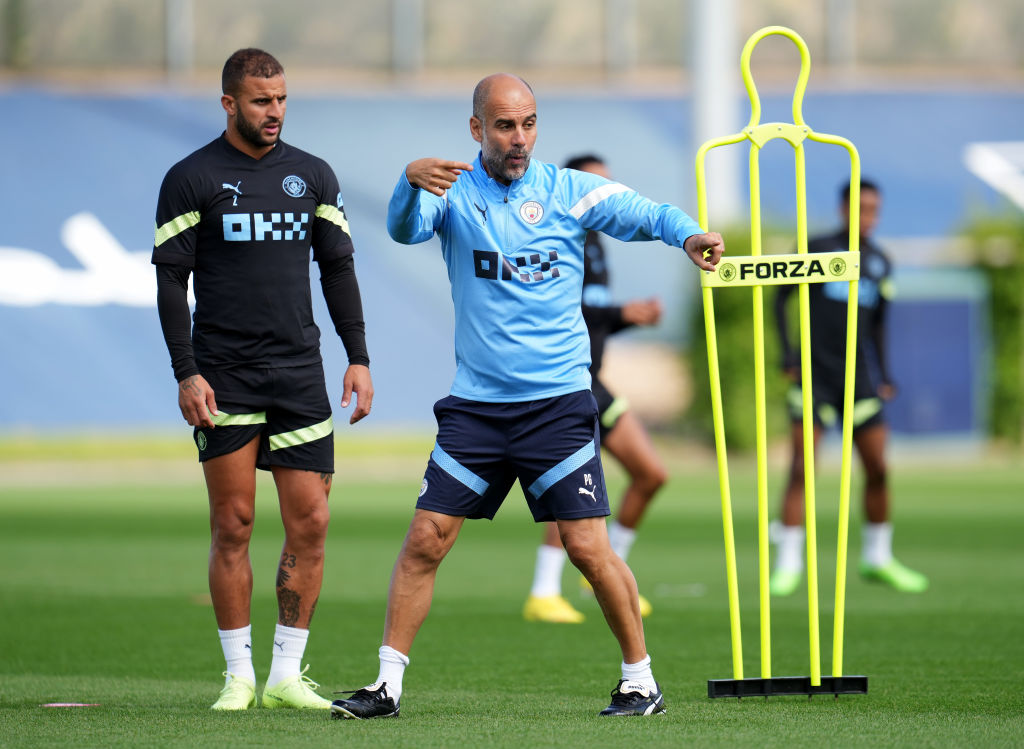 Nathan Ake has been a regular in the side this season after playing rarely over the last campaign and Guardiola says that should be encouraging for Walker and anyone else who finds themselves out of the team.
'What they have to do is two things; don't complain or there will be a problem. And try to do it better and better so when I need them, they will be ready,' said the Spaniard.
'Look at Nathan this season. Last season he didn't play one minute and now he is undroppable. It happens.
'Nobody has a guarantee with me. They have to earn it and sometimes we need a different shape for the way we build up or defend. Some players adapt better than the other ones.
'They take it personally but we are not against them. We just need something and try to use it.'
, .
, 
 and .