Liverpool have appealed 's red card during their 3-1 win over on Saturday.
Mac Allister was given a straight red card for his challenge on Ryan Christie as 's side ran out 3-1 winners at Anfield.
VAR reviewed the decision but did not opt to overturn the initial call made by referee Thomas Bramall.
The red card means Mac Allister is banned for three matches and would miss Liverpool's Premier League fixtures against , Aston Villa and Wolves.
However, Liverpool have now lodged an appeal with the Football Association under the category of 'wrongful dismissal'.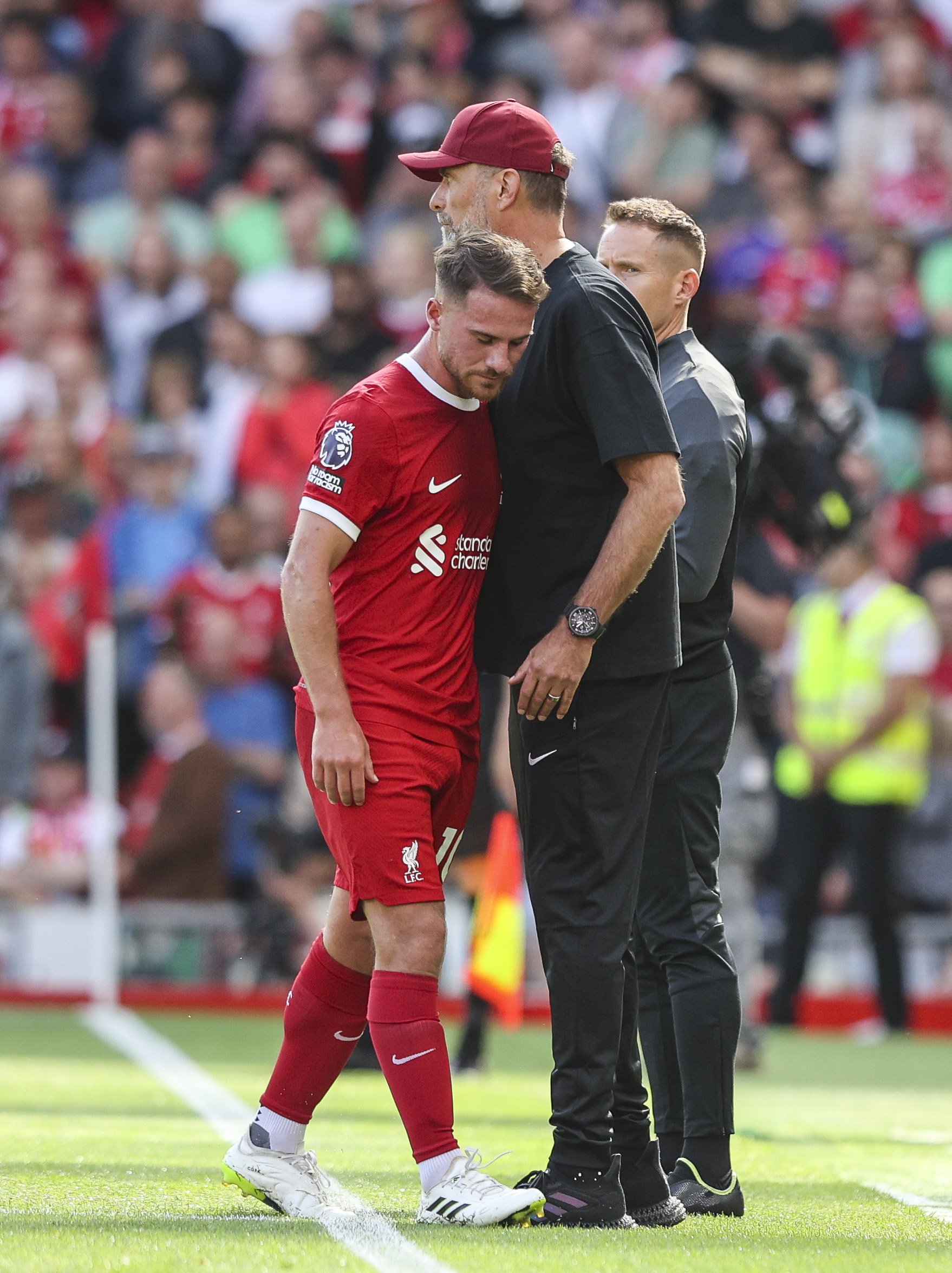 When asked about the decision, : 'It's harsh, this shouldn't have been a red card.
'It's a mistake and the punishment of playing 40 minutes with 10 men is already punishment enough. We have to talk to the authorities.
'There was contact but there is contact in a game all the time. If he gives a yellow card nobody would say, 'by the way you need to have another look at that'.
'The amount of times I've already been asked about it shows it is worth discussing again, which we will probably do.
'I asked Macca and he said 'he touched him, but not really'. If we have a list of points of what you need to give a red card, besides contact there's no other box ticked.'
, .
, 
 and .