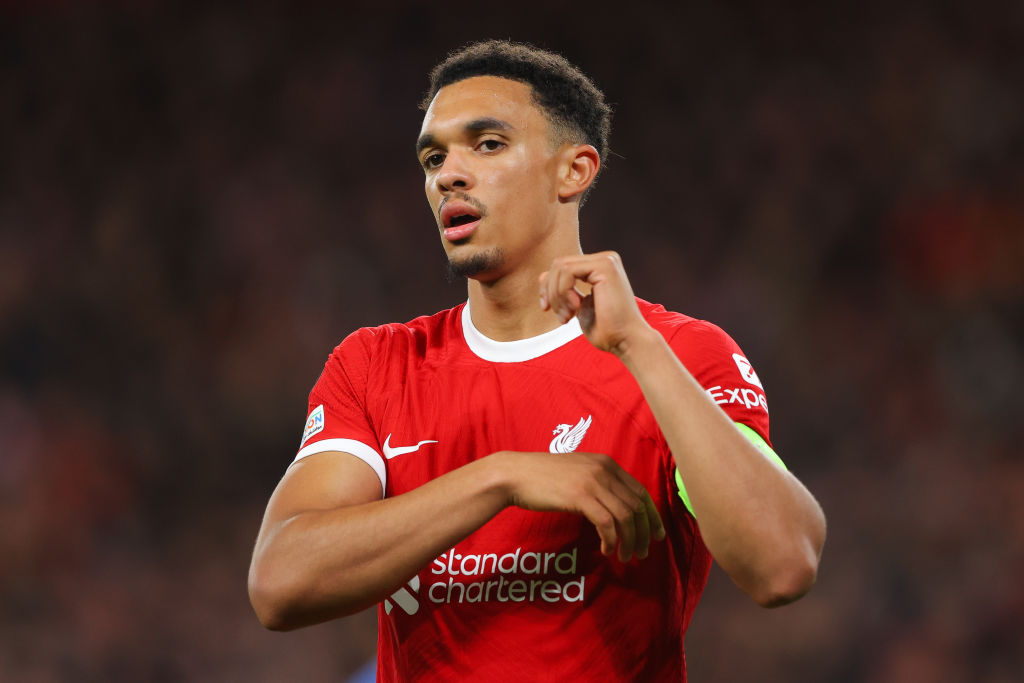 Liverpool star is 'unharmed' after being involved in a near-fatal car crash on Friday, according to reports.
The international 'avoided death by inches' after a 40-foot electricity pylon was uprooted in 70mph winds, have reported.
They claim that while Alexander-Arnold was left 'shaken' – he is unharmed without any injuries – after the incident occurred on a wet country lane in Cheshire.
It is thought that Alexander-Arnold was forced to slam the brakes on his £90,000 Range Rover and swerved before colliding with another car.
'At 10.34am we were called to reports of a road traffic collision involving a black Range Rover and a BMW,' Cheshire Police said in a statement.
'An electricity pole had fallen into the road, causing the accident. Nobody was injured and everything was cleared by 1.05pm.
'We called the energy company and had the electricity turned off.'
Alexander-Arnold later attended Liverpool training after the crash, ahead of Saturday's Merseyside derby against Everton.
The 25-year-old right-back has made seven appearances for the Reds so far this season, registering one assist.
He has played 280 games for Liverpool to date, scoring 16 goals and providing 73 assists.