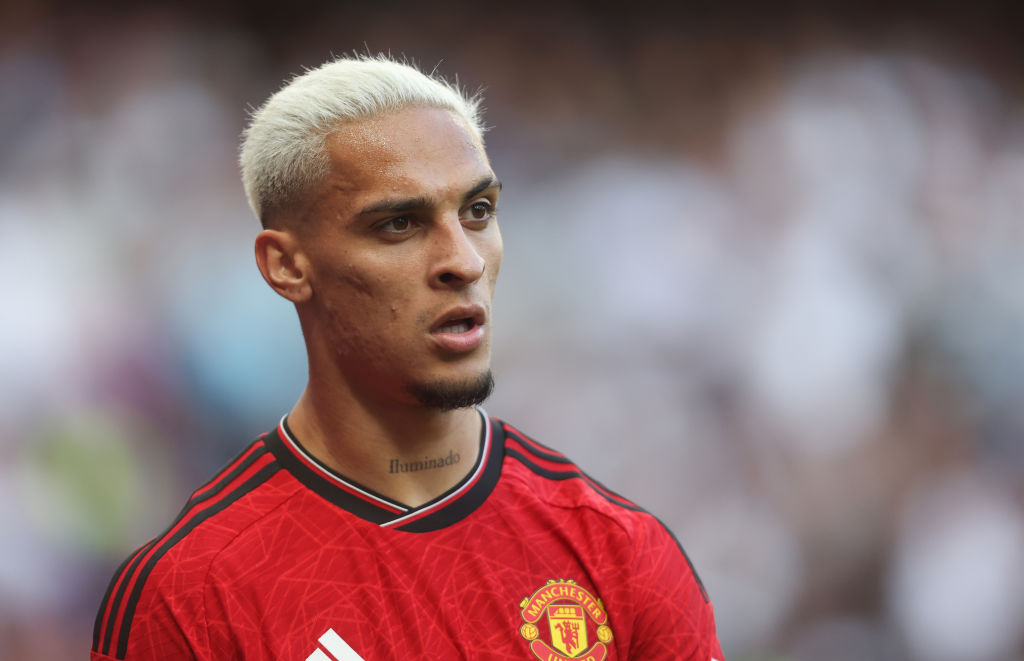 winger has hit back at an assault allegation made by Ingrid Lana and has published his WhatsApp messages with her in an attempt to clear his name.
in the wake of accusations of assault made by three women.
The 23-year-old's former girlfriend, Gabriela Cavallin,
Two more women, Rayssa de Freitas and 33-year-old Brazilian banker Lana, .
Lana has given an interview to Brazilian TV show Domingo Espetacular, which aired on Sunday, in which she accused Antony of pushing her against a wall after he tried to kiss her.
'I didn't have sex with him and I didn't have anything with him. I was never his lover,' Lana said.
'No sexual abuse. He just pushed me because he tried to kiss me and I didn't want to.'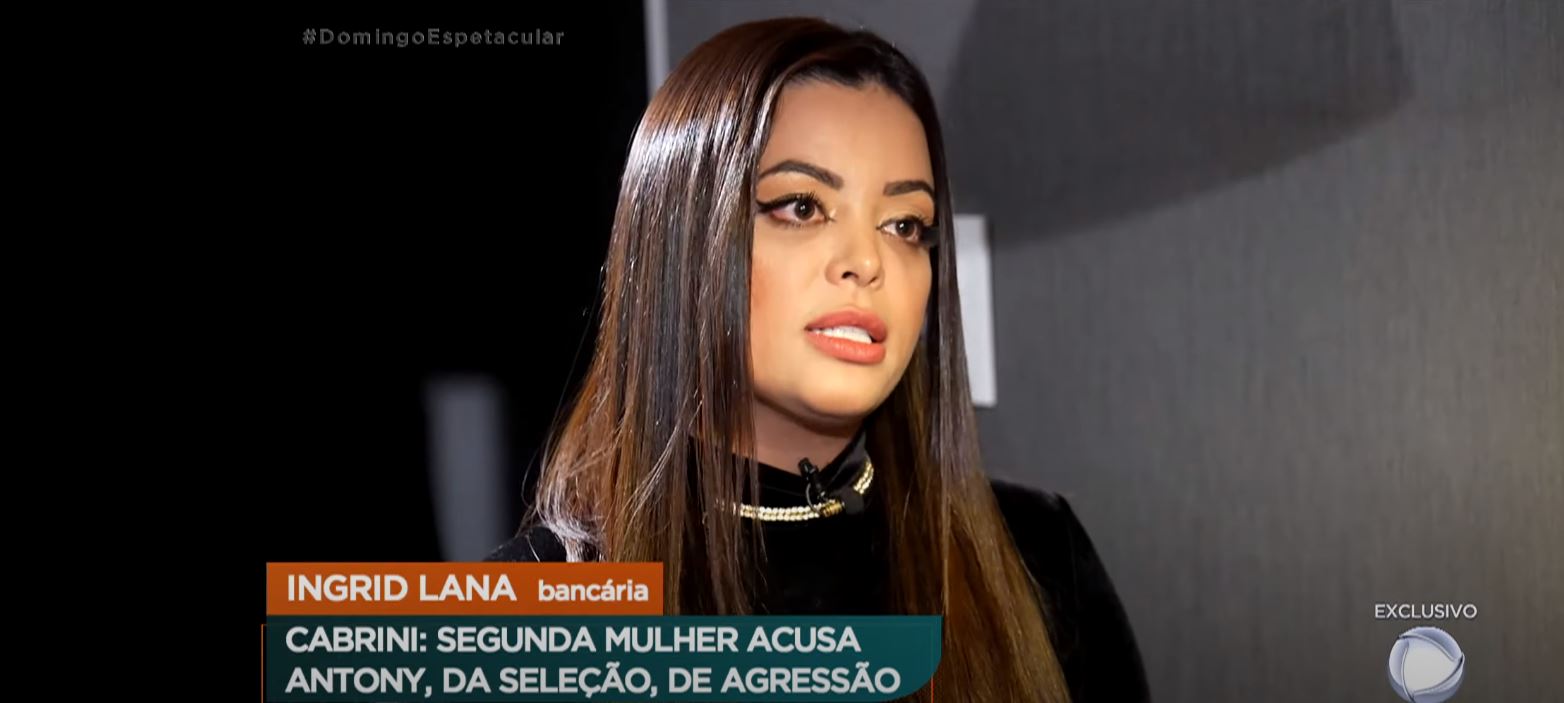 Lana alleges that she met Antony in September 2022 after she was asked to help him send money back to Brazil.
'Out of nowhere, he tried to kiss me,' she said.
'He changed the subject and came at me. I said, 'what's going on?'. I went and said, 'I don't want it'. Then he pushed me against the wall with hatred. I hit my head against the wall.
'I said, 'what's going on, Antony? I've never seen you like this'. And said to me, 'what did you come here for then?'. I said, 'Antony, I came to talk about business. Did you invite me for this? I don't understand what you want'.'
Lana claims Antony apologised to her and asked not to make the incident public.
'Then tears filled his eyes, he asked me for forgiveness, he said it was all in his head,' Lana said.
'He said to me, 'for the love of God, don't report me because now I'm going to play in the World Cup in a month, two months at most. It could harm me'. I said, 'there's no blood or anything, but it hurt, whether I wanted to or not, it was an attack'. Like, I didn't have anything to do with him so he could attack me. I don't think he has ever been told 'no'.'
Following Lana's interview, Antony published a series of screenshots of a WhatsApp conversations, allegedly with Lana, on his Instagram stories. The United winger claims it was a 'single meeting' that was 'consensual'.
In the screenshots, the person messaging Antony offers to wait for him 'n**ed.n**ed in bed'. In subsequent messages, Antony is annoyed after finding out that the conversations have been saved via a screenshot.
In his message on Instagram before revealing the WhatsApp messages, Antony wrote: 'I wouldn't like to, but I'm being forced to publish a small part of the WhatsApp conversations with Ingrid, which shows that we only had a single meeting, intimate and consensual.
'This matter with this fraudster will be resolved in court.'
In a separate statement to Brazilian news outlet Globo, Antony said: 'I talked to Ingrid on WhatsApp. When she went to Portugal to attend her cousin's birthday, she asked to come here to Manchester to meet me, with a clear intention of meeting me intimately, including asking me if I preferred red or white lingerie.
'I bought a ticket and booked a hotel for her. In fact, I met her at the mentioned hotel and we had an intimate and consensual encounter. Although she insisted that we meet again for another intimate encounter, due to scheduling issues I was unable to see her again, as she returned to Brazil.
'Since then, I have never met her again. All of this that I narrate now is undoubtedly proven in the WhatsApp messages, which I just do not publish in full to preserve the right to privacy.
'However, I will make available the appropriate channels, if necessary, to prove my innocence, as well as to propose the competent reparatory action and request for investigation.'
On Sunday, United released a statement on Antony which read: 'Manchester United acknowledges the allegations made against Antony.
'Players who have not participated in international matches are due back in training on Monday.
'However, it has been agreed with Antony that he will delay his return until further notice in order to address the allegations.
'As a club we condemn acts of violence and abuse. We recognise the importance of safeguarding all those involved in this situation, and acknowledge the impact these allegations have on survivors of abuse.'
, . ,  and .