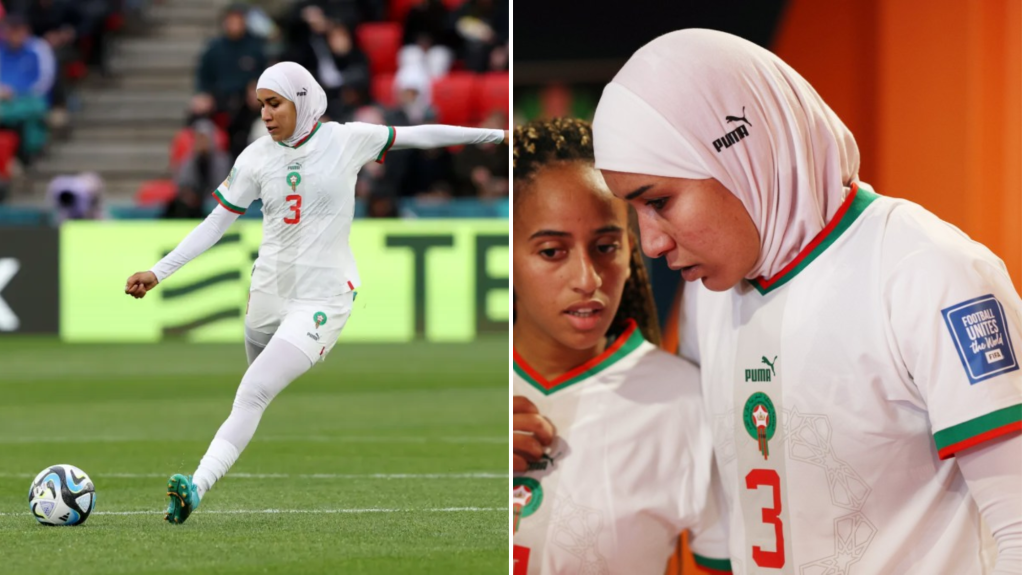 Morocco defender Nouhaila Benzina has made history as the first player to wear a hijab during a match as she helped her side overcome South Korea on Sunday.
's governing body had previously banned players from wearing head covers for religious purposes in matches, citing concerns over player safety, though that ban was lifted in 2014.
Nearly a decade later, Benzina has now become the first player to wear a headscarf at the World Cup as she was picked to start in a 1-0 win over South Korea – her nation's first victory at a Women's World Cup.
The 25-year-old was an unused substitute in Morocco's maiden match of the tournament, a 6-0 hammering at the hands of last week.
But she was drafted into the back-line and helped secure a clean sheet despite South Korea's dominance in the match, with the Asian giants attempting 16 shots on goal – though none were on target – and boasting 63% possession.
Ibtissam Jraidi gave Morocco the lead after just six minutes, with the African side capitalising on some nervous play at the back before whipping a delivery into the box for Jraidi to expertly glance home.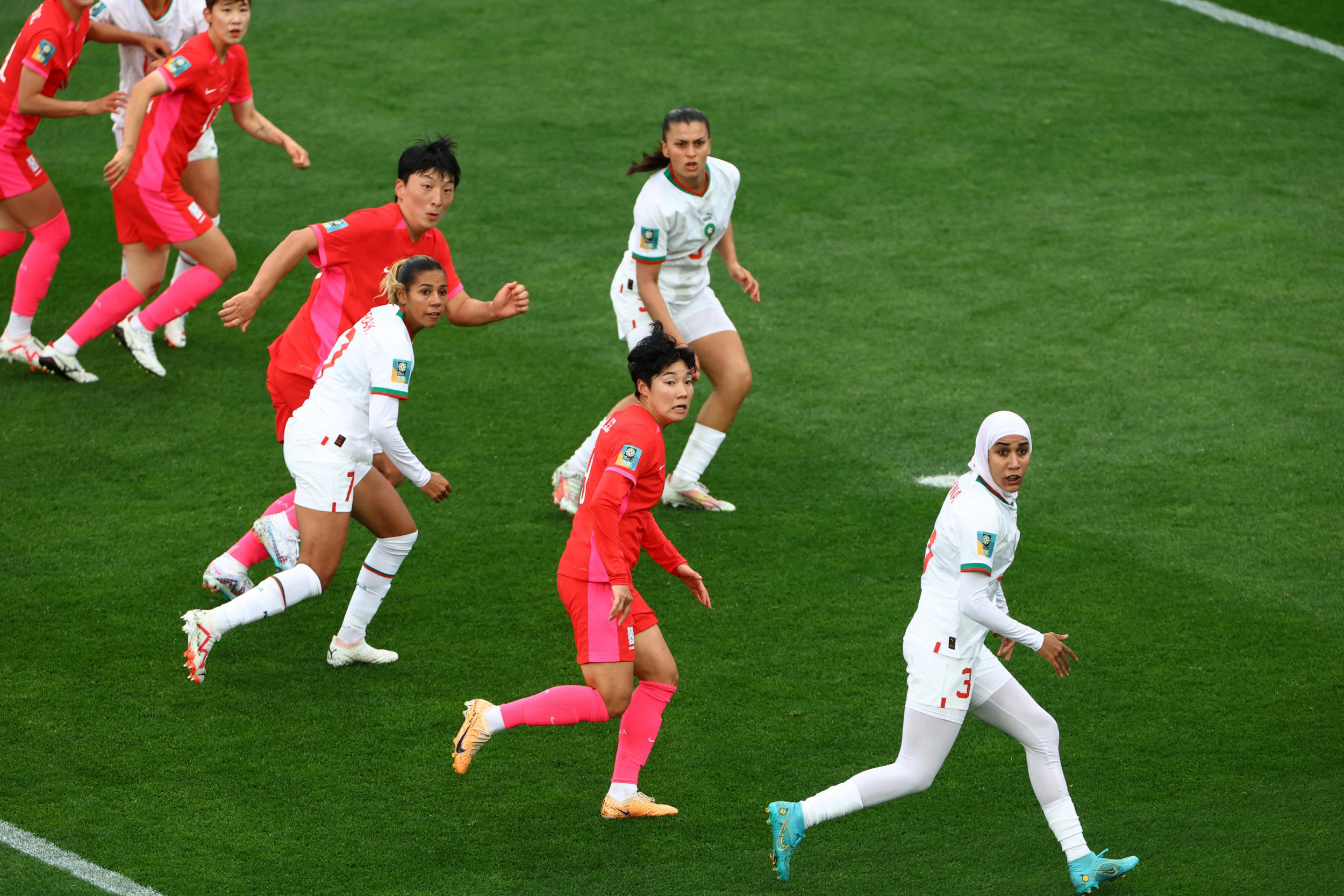 There have already been some big shocks at this year's World Cup but Morocco's win is right up there, with South Korea having been ranked 55 places above them in FIFA's world rankings.
Benzina has shared social media posts in the lead-up to the World Cup about wearing a hijab but has not spoken to the media about it since arriving in Australia.
Speaking to Al Jezeera before the tournament, she said: 'Lots of work was done over many years and thank God it had a positive result.'
Despite FIFA's ruling, the hijab ban still exists in France where six of the Moroccan squad currently play their football, while they are also managed by a Frenchman in Reynald Pedros.
Explaining the decision to lift the ban nearly a decade ago, FIFA Secretary-General Jerome Valcke said: 'It was decided that female players can cover their heads to play.
'It was decided that male players can play with head cover too. It will be a basic head cover and the colour should be the same as the team jersey.'
FIFA's ban on head covers had been in place up until 2014, with the governing body saying they posed a risk of injury to the head or neck, but a two-year testing period prompted a rethink and rule change.
, . ,  and .