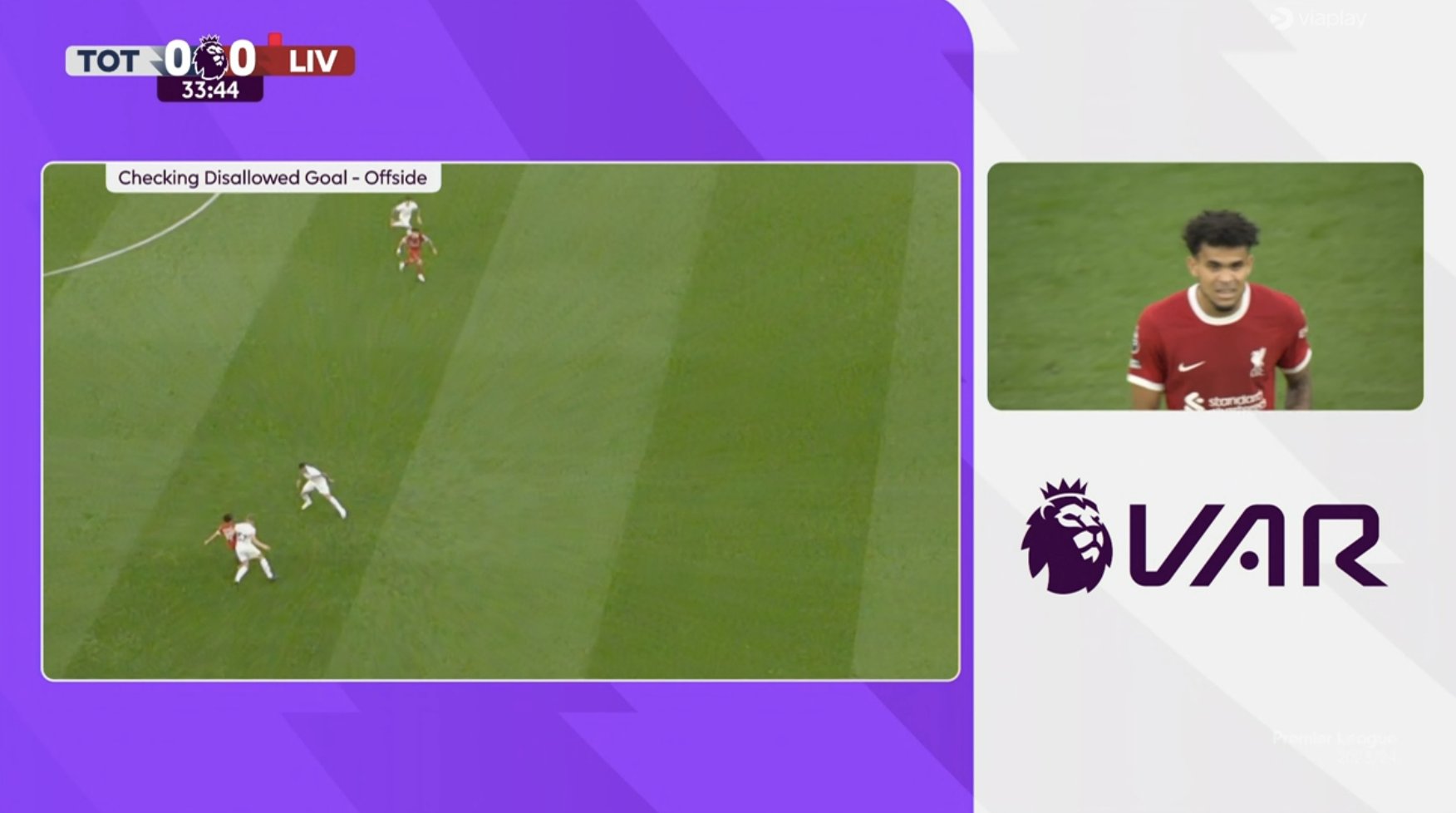 New video assistant referee (VAR) guidelines have been introduced immediately following the Scan**l involving Luis Diaz and Liverpool.
Diaz had a legitimate goal wrongly ruled out during the Reds' defeat to last week, with Professional Game Match Officials Limited (PGMOL) confirming that a 'significant human error' had taken place.
Darren , who was on VAR duties for the match,  by the on-field team so quickly said 'check complete' to confirm that Diaz was onside.
But the on-field team took that to mean that their original call of offside had been correct and play restarted, prompting a massive furore afterwards.
After PGMOL which confirmed how the mistake had occurred, , before .
There has been no suggestion that the game will be replayed but PGMOL have taken action with new, immediate guidelines around VAR now in place.
PGMOL insist the fresh guidance will 'enhance the clarity of communication between the referee and the VAR team in relation to on-field decisions'.
VARs will now confirm the outcome of the checking process with the assistant VAR before confirming the final decision to the on-field officials, to prevent a repeat of what happened with Diaz.
PGMOL and the Football Association (FA) will also review the policy allowing English officials to cover domestic league matches overseas, after it emerged that VAR official England and Dan Cook – who was on assistant VAR duties – had made a six-hour flight from the United Arab Emirates just one day before the game.
Following the Diaz Scan**l, for Chelsea's win at Fulham.