says he is open to extending his contract beyond 2025 as he prepares for the start of the new season.
City kick-off the 2023/24 campaign on Sunday with the .
They have plenty to live up to having won a historic treble last season, and have the chance to win a fourth title in a row – feat no club has previously achieved.
But winning the was the ultimate goal for the Citizens' hierarchy and there were suggestions that once that was accomplished, Guardiola could be ready to depart the Etihad.
The 52-year-old, who signed a two-year contract extension last November, has previously said that he plans to take a sabbatical upon leaving Manchester before potentially managing a national team.
But for now, it seems the Spaniard will be staying put and could stick around longer, saying: 'I signed a contract for another two years because I feel comfortable — and nothing has changed whether we won [the Treble] or didn't win.
'I'm happy and the people are happy, the board and the hierarchy especially, because they decide in the end which manager is going to lead this group of players.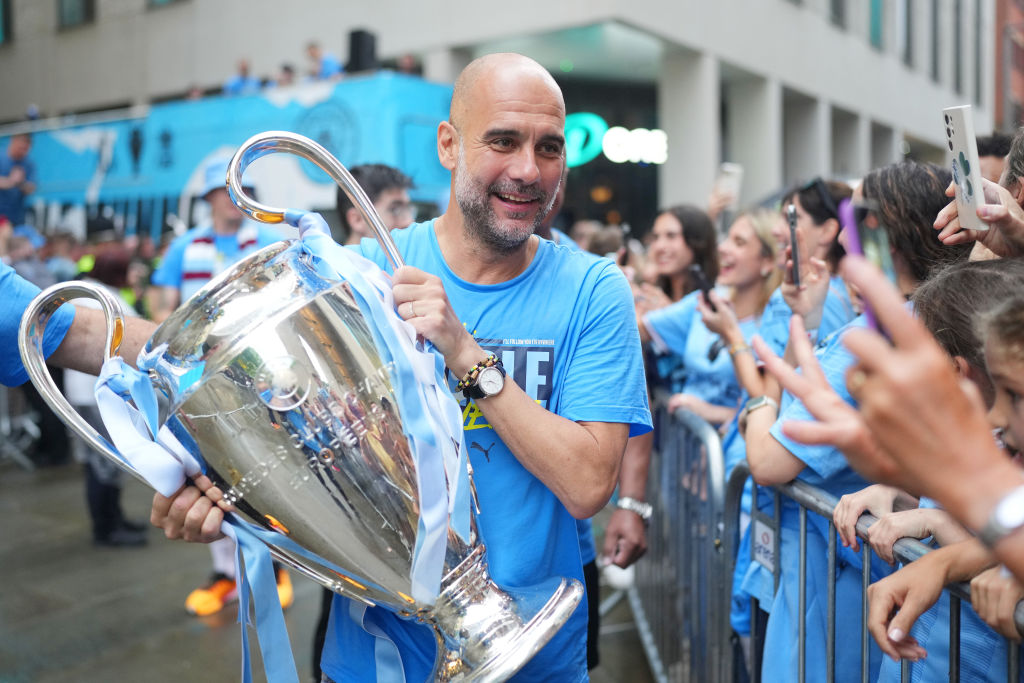 'If they are satisfied, I'm still satisfied. I want to defend what we won and maybe at the end of the season, if I am tired, we will talk with the club — or maybe extend more.'
Guardiola is fearful though that the increased amount of matches – and the increased length of matches – could take his toll on him and his players.
'Every pre-season is shorter,' he added.
'I know the end of the next season we are going to make a World Cup for the clubs in the United States of America; after finishing the season, two or three more weeks. That means the holidays will be 15 days or maybe two weeks.
'The problem is mental. They are exhausted. Look already how many players are injured in the pre-season in bad conditions: humidity, hot, the pitches are not really good, especially in the States.
'We have to adapt, adjust, but it's not normal. It's now, for example, every game we are going to play for 100 minutes!'
, . ,  and .