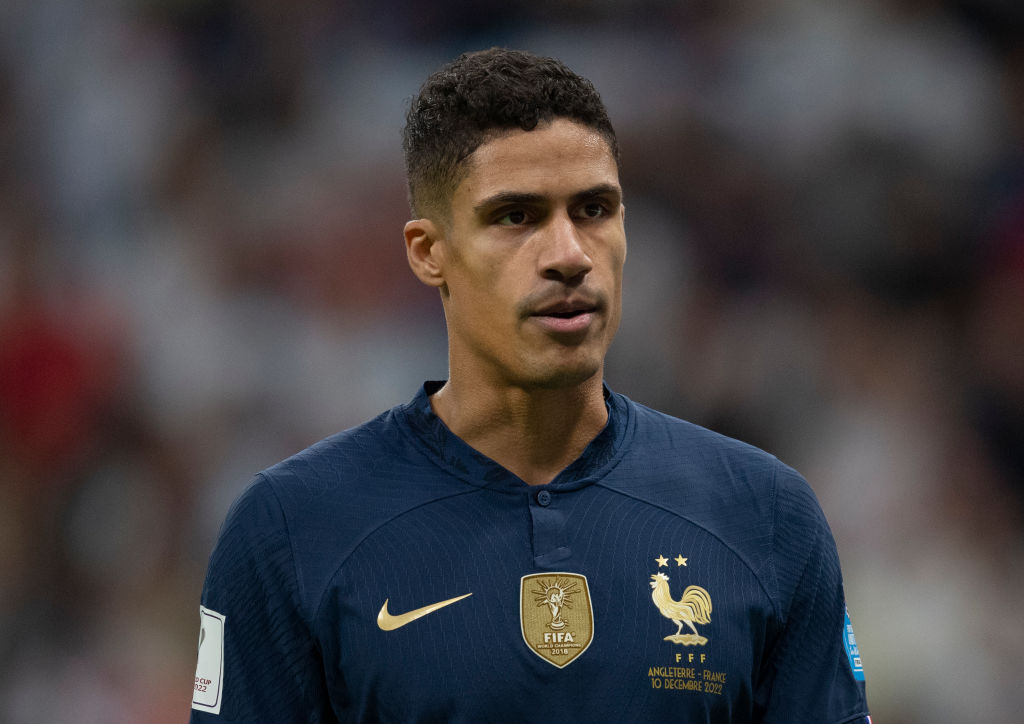 's decision to retire from international football has been described as 'stupid' and 'a disaster' by former France star Jerome Rothen.
The 29-year-old surprisingly called it a day on international football earlier this week, announcing his decision to retire after winning 93 caps, and the World Cup, with his country.
However, Rothen is not at all impressed with the defender's decision, saying he has a duty to play for his country while still in his prime.
Rothen, who won 13 caps for France from 2003-07, feels the centre-back is still easily playing at a level to perform on the international stage and it is a bad choice to step away from representing his country.
'I think that at this age and when you play in a club that allows you to be at a very high level, you have a duty,' Rothen said via . 'It's to bring your talent to your country. He's a disaster. He has a long history, congratulations!
'He won the most beautiful of competitions, the in 2018. We saw all his contribution to the last World Cup."
'There was scepticism because he was coming off an injury, but he performed very well. But I tell myself: what a decision!
'It's a disaster to hear that, not to wearing the national team shirt again at 29. He can't do that.
'Raphael, don't forget you brought a lot, but here you are doing something stupid! The competition? He put players in his pocket. It's a major madness within this group.'
Varane explained his decision to retire from international future in an emotional post, which read: 'Representing our great country for a decade has been one of the greatest honors of my life. Each time I wore this special blue jersey, I felt immense pride.
'The duty to give everything, to play with my heart and to win every time we entered the field. I have been considering this for several months and have decided that it is the right time for me to retire from international football.
'As a child, I remember following France 98, this team, these players who made us experience indescribable emotions. I dreamed of doing like our heroes and, 20 years later, I had one of the best experiences of my life, one that made me really proud.
'We brought the Cup home!! I will never forget him. I still feel every single emotion I felt that day, July 15, 2018. It was one of the greatest and most memorable moments of my life.
'This victory that we won together would never have been possible without the support of Didier Deschamps, of each of the members of the management and our staff during these years, of my teammates who defended our shirt at each of our matches.
'But more importantly, this victory would not have been possible without the support of each of you along this path. Your enthusiasm, the celebrations and the memories of our return to France will remain etched in my mind forever.
'Even after the defeat in the final last year, with certainly a great run, you welcomed us as heroes when we returned. To each and every one of you, a thousand times THANK YOU!'
, .
, 
 and .