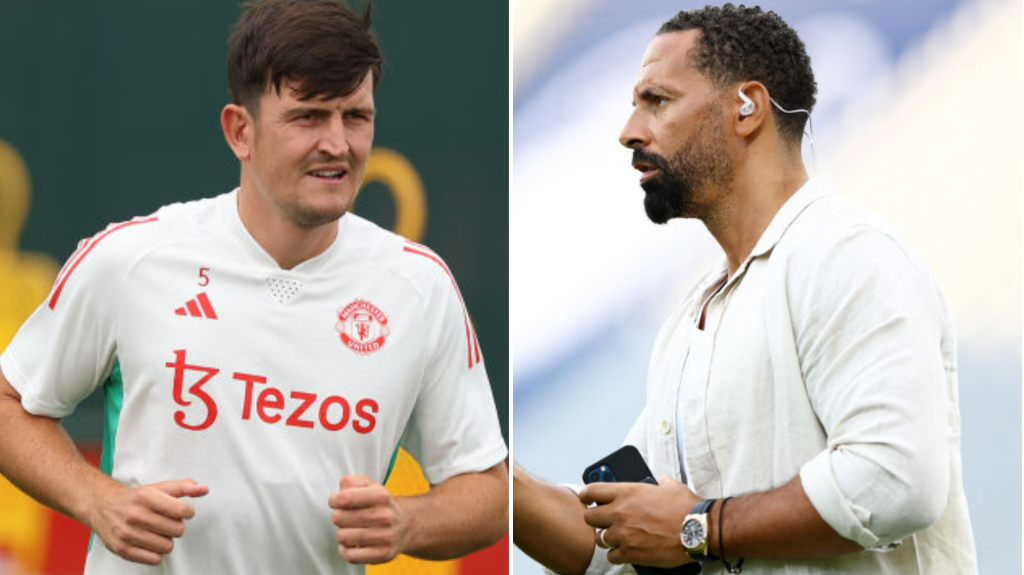 has fired a brutal warning to defender ahead of the new season.
Maguire was this month and has been having fallen down the pecking order under Erik ten Hag.
Maguire made just 16 Premier League appearances last term and was regularly an unused substitute.
The 30-year-old England international , while in the centre-back.
Former United defender Ferdinand has sent a message to Maguire as he told : 'Erik ten Hag has a particular way of playing.
'He has to choose players that suit his style of football, and Harry Maguire does not fit the bill.
'He brought in Martinez and Varane to fit his philosophy and those will be his first-choice centre-backs next season.
'It will have been really difficult for Maguire, after playing so well for England [at World Cup 2022], coming back to Manchester United to be a substitute.
'That must have been mentally very hard to deal with. The question now is, what does he want to do? Does he want to be a squad player or does he want to be a starter in another team?
'If he is happy being a squad player at Manchester United then he stays, if he doesn't then he will go. But he will be a sub if he stays at United.'