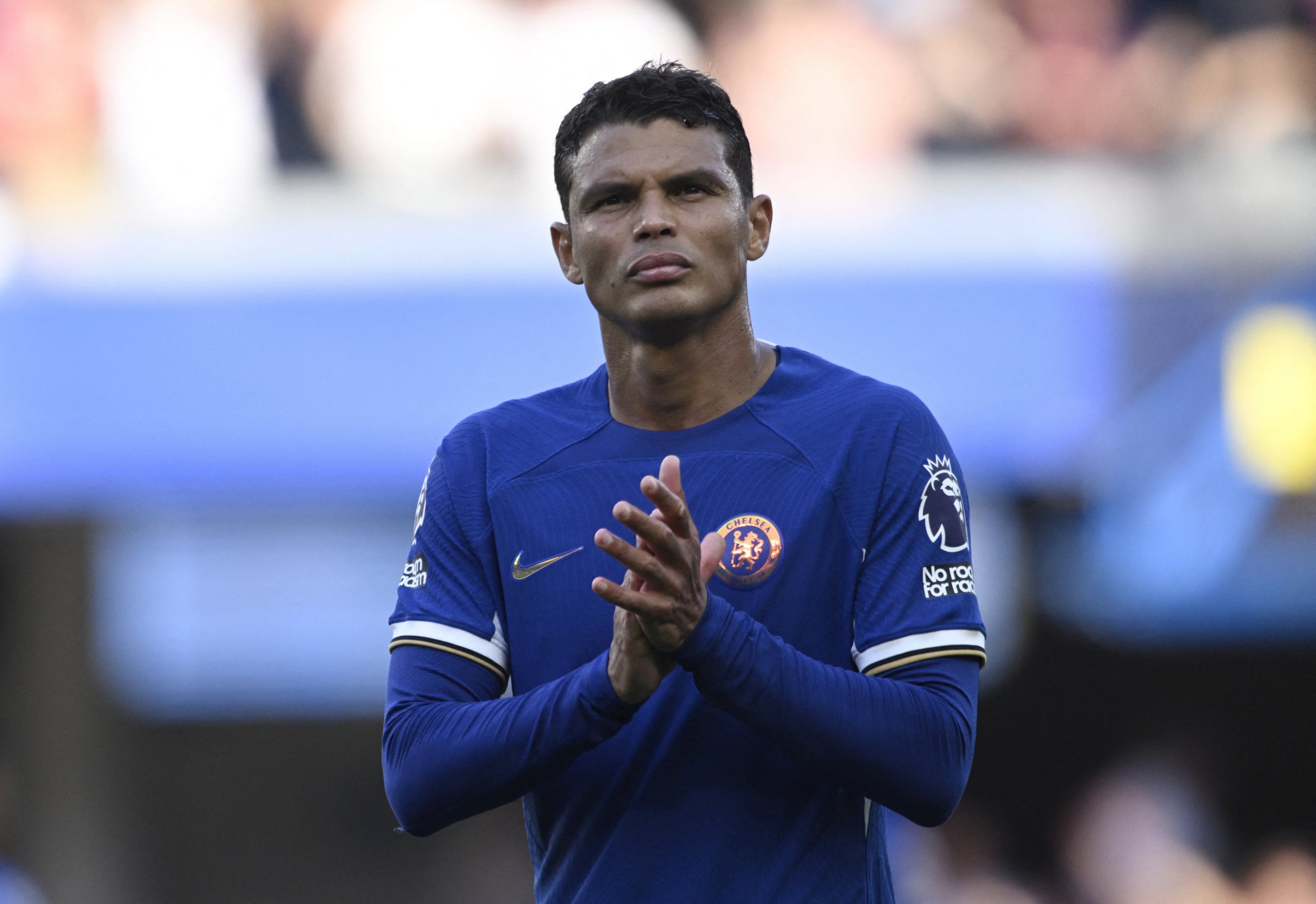 Thiago Silva hit back at criticism from a supporter after the 1-0 defeat to .
's side have registered just one win from their opening four games as Anthony Elanga's second-half goal handed Forest a 1-0 win at Stamford Bridge on Saturday.
, while Thiago Silva came under fire for his performance in the game.
A Chelsea fan account on Instagram suggested that Pochettino should drop Thiago Silva after the international break and claiming that the 38-year-old is 'becoming a problem'.
The Instagram post from talkcfc_ read: 'This won't go down well but I think it's time to drop Thiago Silva.
'Playing him is becoming a problem because we have to play a back 5 to shoehorn him in.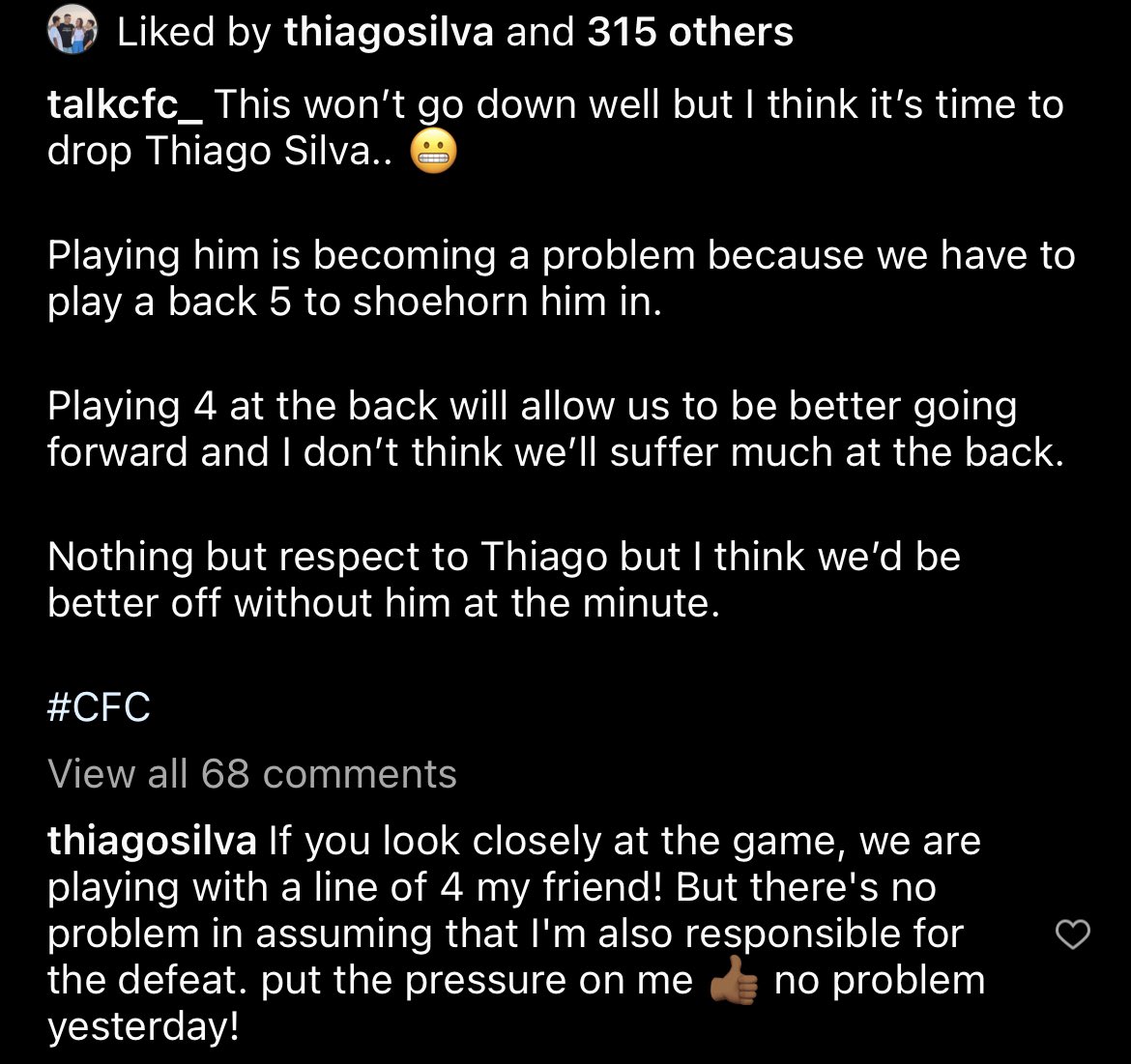 'Playing 4 at the back will allow us to be better going forward and I don't think we'll suffer much at the back.
'Nothing buck respect to Thiago but I think we'd be better off without him at the minute.'
But Thiago Silva took exception to the post as he replied: 'If you look closely at the game, we are playing with a line of 4 my friend!
'But there's no problem in assuming that I'm also responsible for the defeat. Put pressure on me. No problem yesterday!'
Pochettino, meanwhile, defended his players after they were booed off the pitch at the final whistle against Forest.
Asked if he is worried by Chelsea fans booing at Stamford Bridge, Pochettino said: 'You can understand the people that came from the past and want to see the team to win and play well.
'We are not playing fantastic but I think the performance is not bad. If we scored in the first few minutes, we had two big chances and we scored [to make it] 2-0, maybe we finish in a different way today.
'The fans want to win and we need to give the possibility for them to be happy, yes, we need to keep working, we need to be positive.
'I understand we are in Chelsea and you should win every single game.'
, .
, 
 and .