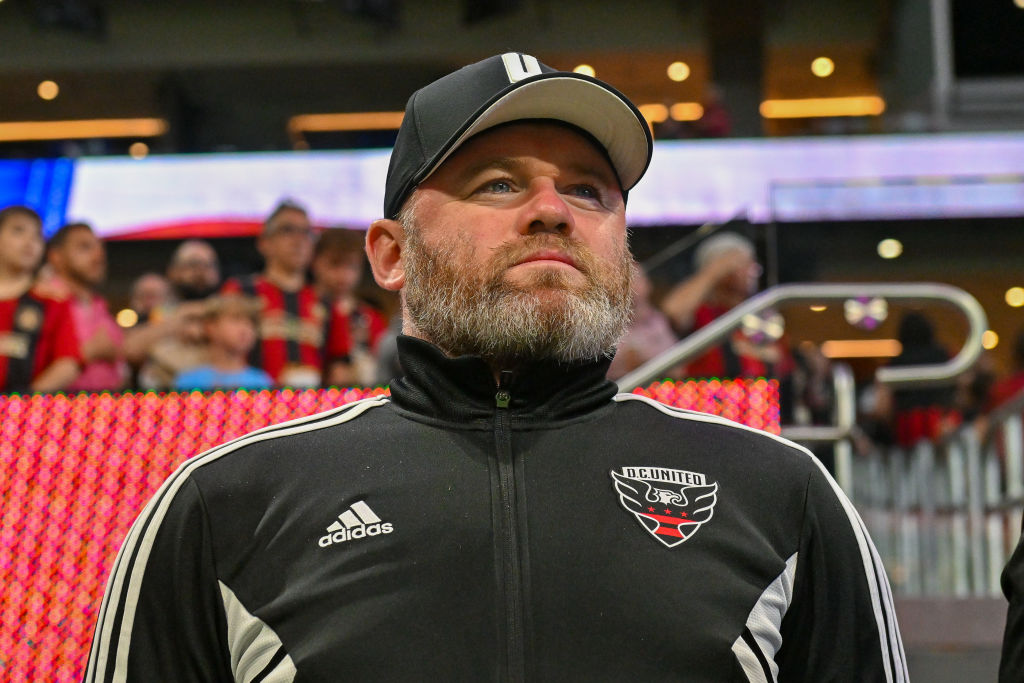 is considered a genuine contender to take over as City manager if the owners choose to make a change in the dugout this season.
John Eustace is the current boss of the Blues and doing a perfectly good job, with his side fourth in the Championship with three wins and two draws from their five league outings so far.
However, The Telegraph report that owners Shelby Companies Limited (SCL) are considering replacing Eustace with a big name manager to boost the profile of the club.
The US-based SCL completed their takeover of the club in July and have already identified Rooney as someone they could move for if they choose to ditch Eustace.
The Manchester United and England legend is currently in charge of Major League Soccer side DC United, but has aired frustrations over the lack of a new contract.
His current deal runs until December and Rooney is surprised that talks over an extension have not begun.
'I am slightly disappointed and frustrated that there has been no contact for two months,' the 37-year-old told the Washington Post. 'We asked about a new deal. We can sit down and talk about it. We haven't heard back.
'Either way, I can take whatever the situation is. I was hoping we would have, either way, at least spoken about it. That hasn't been the case.
'We asked to sit down and speak because planning for next season needs to go ahead. So we asked two months ago where everything was at, are we moving forward or not moving forward — if that's the case from their point of view — and we haven't heard back.
'That's frustrating because, either way, I'd rather know what's the plan because we have to plan for next season. We need to do it earlier rather than later. The fact we haven't heard back is probably signalling one thing, but I'm sure they'll have their reasons for that. So I'll wait and see.'
, . ,  and .