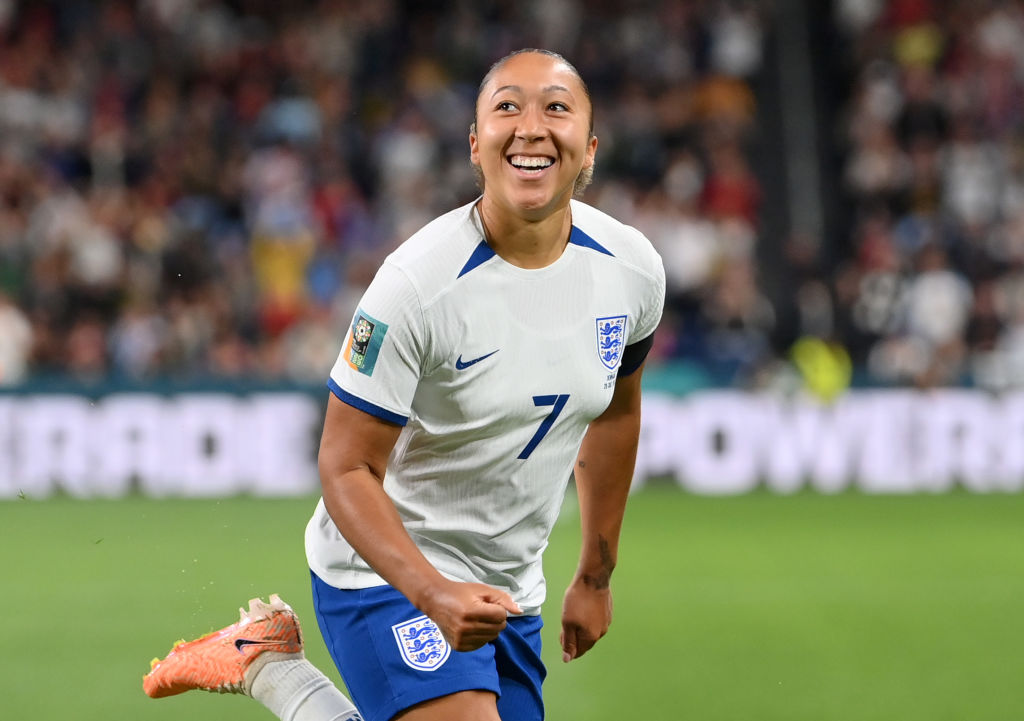 Lauren James got the Lionesses off to the perfect start in their second fixture of the Women's .
England with a well-placed pass by Rachel Daly setting up the 21-year-old with her first World Cup goal.
The forward had started on the bench for England's clash with Haiti at the weekend, but wasted no time making her presence known after being handed a start by Sarina Wiegman.
Following her spellbinding goal, commentator Robyn Cowen said: 'Lauren said she was sick of people referring to her as Reece's sister, maybe after this people will start going up to Reece asking if he is Lauren's sister.'
Fellow Chelsea star Reece James has been full of praise for his sister as she's progressed through her footballing career.
After the full-time whistle today, he accompanied by the word 'Proud'.
On Twitter, the 23-year-old was once asked the following by a fan: 'How proud do you feel to see Lauren play for Chelsea too?'
He replied: 'Super proud of @laurenjames22. She inspires me everyday and will continue to.
'I believe she is the best women's footballer in the world and will be for the next 10-15 years, without doubt.'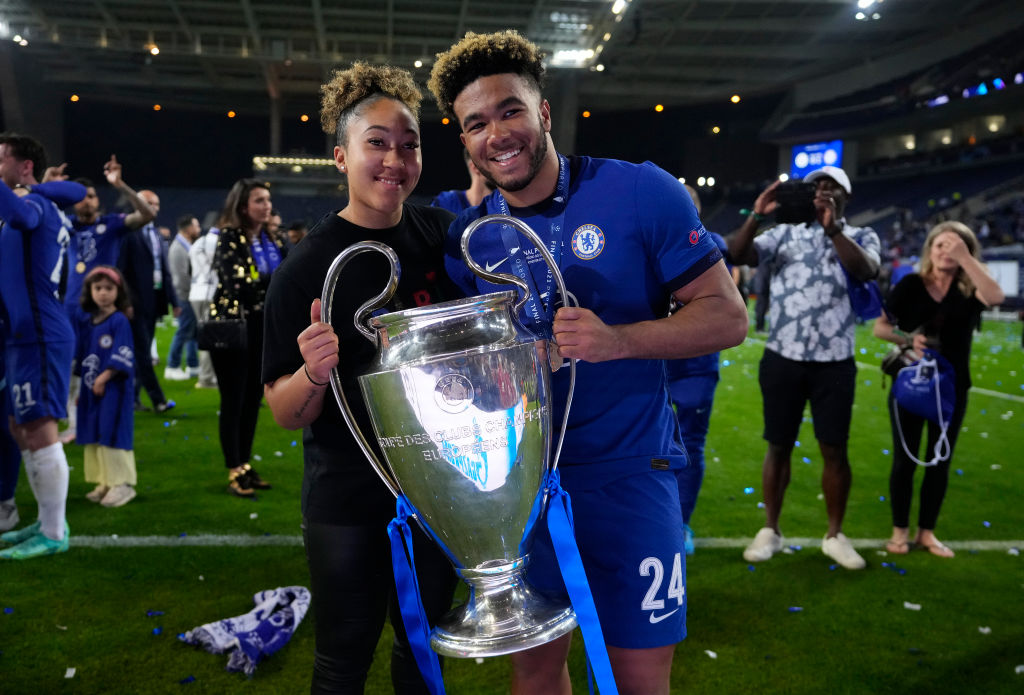 'She's technically better than some Prem players,' the proud brother added.
Lauren has also shared words of wisdom from Reece, telling the Guardian: 'His advice was to just enjoy it, have fun and try to score goals.'
Reece has previously been spotted in the stands to watch his sister play, such as when Chelsea took on West Ham last year.
Speaking ahead of the World Cup, Lauren stressed her desire to be known for her own skills, and not her sibling.
She said: 'I want to carve out (my own name) and be known as "this is Lauren James."
'At the moment, men's football has a lot bigger profile and I'm sure there are times when I've said "oh, that's so and so's sister", I think it's just natural. But it doesn't bother me too much because I know I have my own career.'
Following Lauren's goal on the big stage, fans took to Twitter to heap praise on the James siblings.
One user wrote: 'Reece James wasn't wrong when he said Lauren James has better tekk than some PL ballers. Lauren James is so good!'
Another added: 'Lauren James and Reece James are probably the most talented pair of siblings I've ever seen. Chelsea are blessed, and so are we as fans.'
Another mused: 'I've never seen Lauren James and Reece James in the same room I'm just saying…'
England's joy following Lauren's early goal was soon replaced by disappointment,
Ex-England star, Karen Bardsley, had said: 'I was just about to say what a game she is having in terms of being able to create space for herself.
'She is phenomenal at doing that and when she went to Barcelona I think that added a new level to her game.
Get in touch with our news team by emailing us at [email protected].