Farewell then Zibo, second-division Chinese football club of my heart. Late last month the 40-year-old Zibo Cuju FC finally folded.
They may be just one of a number of football clubs in the country who won't see the start of the new season as financial disruption in China's club football scene causes many to struggle. But they are the only one I had fallen in love with. And for good reason.
Zibo first came to my notice a couple of years ago, when their new owner awarded himself his side's No.10 shirt and reportedly insisted his 20-stone son start every game. Sadly, the son's existence was later debunked, but it is verifiable fact that the owner subbed himself on on multiple occasions.
Food for thought then for owner . His prediction that his side would beat holders 3-0 in the first leg of their quarter-final had the endearing optimism of the 13-year-old fellow Spurs fan I sometimes watch games with who's convinced the league will be ours imminently. He will learn.
But what of Todd, whose job running a private investment firm in the States doesn't seem to have equipped him with perfectly transferrable Premier League-winning skills? He's done the investing, working with a consortium to buy the club, and then outspending all other top division clubs five-fold in the January transfer window. He's now decided to muck in with the motivational speeches.
Interim boss Frank Lampard said he liked the 'passion' Boehly's appearances in the dressing room show. After defeat to Brighton at the weekend, he's reported to have looked in to call the performance 'embarrassing', explaining that he'd spent money to win trophies. No less a manager than Arsene Wenger mused in response that it's wise for coaches to have contracted agreement on such matters as who enters the dressing room when.
Clear delineation of responsibilities is important in any business. At the other end of the football league, Crawley Town fans might empathise after one of their own investors, crypto bro Preston Johnson of Wagmi United, appeared in the dugout during their 3-1 defeat to Stevenage. We are told he took responsibility for no coaching, thank God.
It doesn't have to be this way. As Wrexham continue what now looks like their unstoppable march back from non-league, there are many fans who would happily have co-owners Ryan Reynolds and Rob McElhenney in on all the team talks. Win against Boreham Wood tomorrow and they will have secured promotion in their second full season at the Racecourse.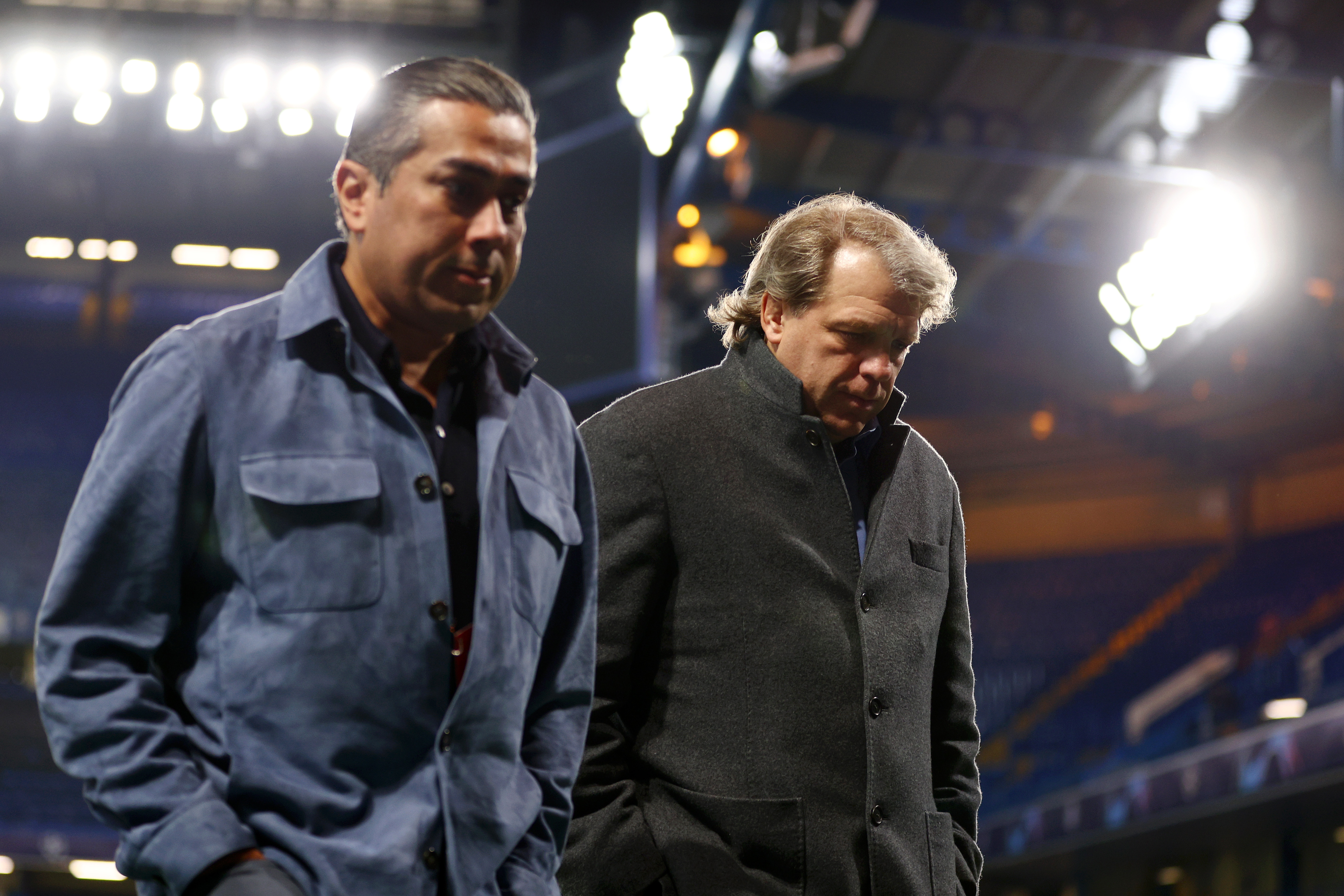 Not only that, the club has secured £25million in government funding for their stadium. This means the oldest international football ground still in use should be capable of again hosting the Wales team in the north of the country. A huge and heartwarming step for the local community and for regeneration in the area.
This process was up and running before the arrival of the handsome twosome, but there can be no doubt they are responsible for more than just vibes. They have introduced hordes of Americans to non-league football through the hit docuseries Welcome to Wrexham, lured retired big hitters like ex-England keeper Ben Foster to the club and watched their side perform above themselves in crunch matches in recent weeks. They've invested money too, £3m this season alone.
When Boehly was asked about Chelsea back when he failed to acquire the club in 2019 he said: 'What you're trying to build with these teams is you're really trying to A) win and B) be part of the community.' And that is of course the crux of it.
Reynolds and McElhenney have delivered on that – they've wooed the locals and Wrexham are winning. Clearly, we'd all rather have a team talk from a Hollywood star than a finance bro, but the actors have so far proved themselves the savvier businessmen too. By sticking to their areas of expertise – media, PR and, let's face it, charm – they've exposed a further valuable business commodity: humility.
'They've wooed the locals and proved to be savvier businessmen'