's finalebut also left viewers with a few uncertainties.
The biggest mystery comes in theNow, we're giving you a stern warning to close this tab if you haven't finished watching all six episodes, as major spoilers are coming…
Now formalities are out of the way, and the people who have self-control and can ration their episodes are safely out of earshot, we can get into it.
To quickly recap, the climax of the series showed leader Sully (Kano) being confronted by Stefan (Araloyin Oshunremi) in a public park.
Stefan wants to get revenge for Sully murdering his older brother Jamie (Michael Ward) in front of him. He points a gun at Sully, but the teenager eventually says: 'You're not worth it,' and walks away.
Viewers are lulled into a false sense of security as once Sully is back at his car, he is shot and Ki**ed.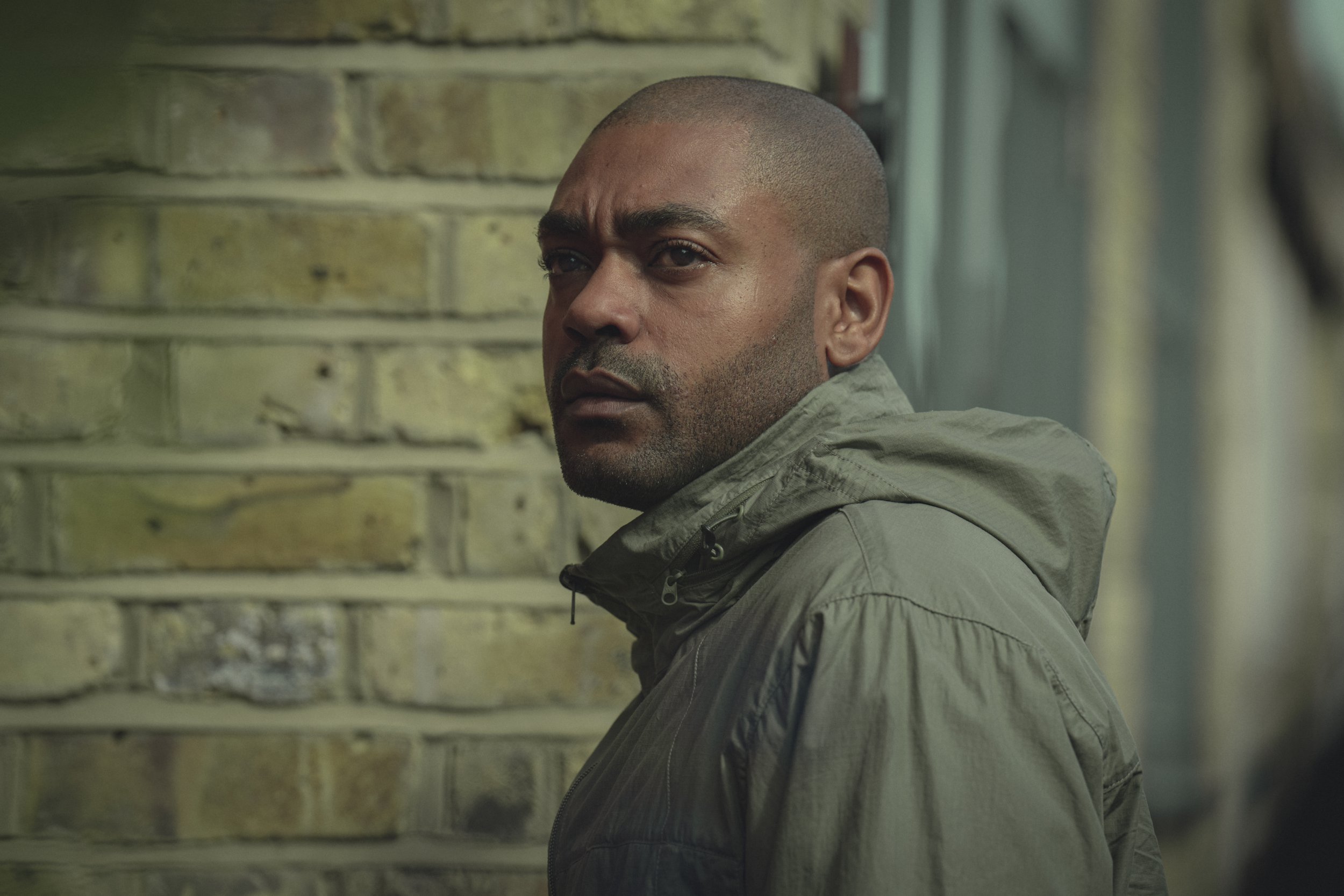 We don't see the face of the person who fired the shot, but that hasn't stopped viewers 'figuring out' who did it.
Sully had a very long lot of enemies who've got legitimate motives – Mandy (MC NoLay), whose partner Dris was Ki**ed by Sully (Shone Romulus), Dianna (Michelle Asante) after her son Kieron (Joshua Blissett) was Ki**ed by him too – there is a real pattern here – or even the Irish gangsters after he Ki**ed members Jonny (Barry Keoghan) and Tadgh (Brian Gleeson). It could even be feasible that Stefan quickly changed his mind.
However, one part of the internet is pretty united in thinking it was Jaq (Jasmine Jobson).
Throughout the series, Jaq battled with guilt over her drug dealer lifestyle. She orchestrates a robbery of Sully's drug stash, as she believes their occupation is largely responsible for sister Lauryn's (Saffron Hocking) overdose. Jaq confides in her friend Kieron (Joshua Blisset), who is Ki**ed when his involvement is discovered.
She later promises to return the drugs if she, her girlfriend Becks (Adwoa Aboah), and Lauryn's baby don't suffer repercussions. When she goes to deliver the goods, she is robbed by Dushane (Ashley Walters) and Sully informs her the deal is off.
Knowing she'll never truly be safe while Dushane is alive, it could be that Jaq took matters into her own hands to secure a future for her family.
So we've clarified that she definitely has reason to pull the trigger, but it's the killer's outfit that could have truly exposed Jaq.
The shooter is wearing a black jacket, which has striking similarities to one that Jaq is seen wearing in other scenes.
The black bomber has a small extra piece of material on the outside of the arm creating a flap, which sticks out from the rest of the jacket. When the final scene is paused it appears to be there.
A video circulating on social media puts it all together, and circles the offending 'flap'. The creator insists it gives us the answer to the mystery.
Many people agreed with the theory. One person commented: 'It's her get back for Kieron and so she can live in peace and not look over her shoulder all the time'.
'I played it back so much, I'm too convinced it's Jaq,' wrote another committed viewer.
While others noted that it seemed like the killer had Jaq's walk.
However, not everyone was in complete agreement. 'The flaps are on different places,' insisted one person.
Other videos noticed the killer seemed to be wearing a hoody underneath a jacket – something that Jaq is also often shown wearing.
While, many different names were instead linked to the crime including Ra'Nell, who hasn't appeared on the show since the Netflix reboot.
One Reddit user piled up all the evidence against Jaq to convince us of her guilt.
'Jaq defo Ki**ed Sully there's no other way,' they began.
'If it were the irish they would've taken the food [drugs] back, I doubt it was Stef because that was an execution, not a one-off kill. Someone with the knowledge of holding and operating a gun did it.
'The only option left is Jaq, first off she tells Becks that "it wasn't over", also the jacket and their head look to be wearing a hat or at least a different hairstyle than Stef's.

Who do you think Ki**ed Sully in the Top Boy finale?Comment Now
'I believe it's her because Sully tells Jaq that he wasn't going to give her a pass, and tells her that "neither did Kieran", so in her head, it's either kill or be Ki**ed.
One person responded with: 'Jaq makes the most sense but in reality, I don't even believe the writers knew. The whole idea was that it could've been anyone'.
Sully did have a lot of enemies, and so it is a difficult case but we are enjoying being detectives of a fictional crime.
Top Boy is available to watch on Netflix.