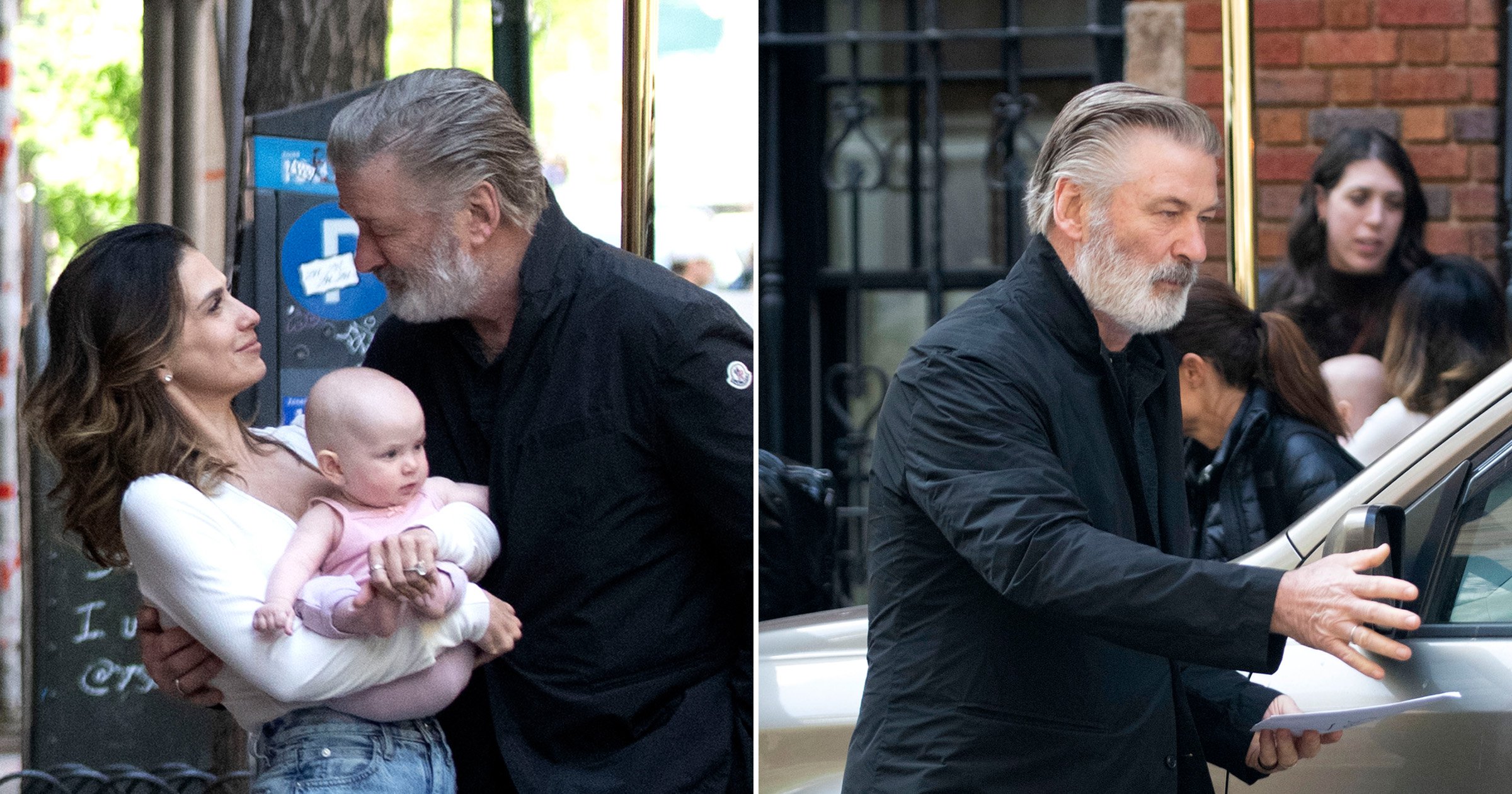 Alec Baldwin said an emotional goodbye to wife Hilaria before returning to complete production on Rust – hours before the involuntary manslaughter charges against him were dropped.
The 30 Rock actor Halyna Hutchins on the New Mexico set of the Western film in October, 2021.
He was charged with involuntary manslaughter following an investigation, and pleaded not guilty – with .
It was in Yellowstone Film Ranch, in Montana, with Baldwin and director Joel Souza among those coming back to finish the project.
New pictures emerged of the actor being waved off by his wife, 39, and their baby daughter Ilaria, seven months, on his return to work.
He could be seen gently kissing the model on the head on the streets of New York and sharing a final hug before work.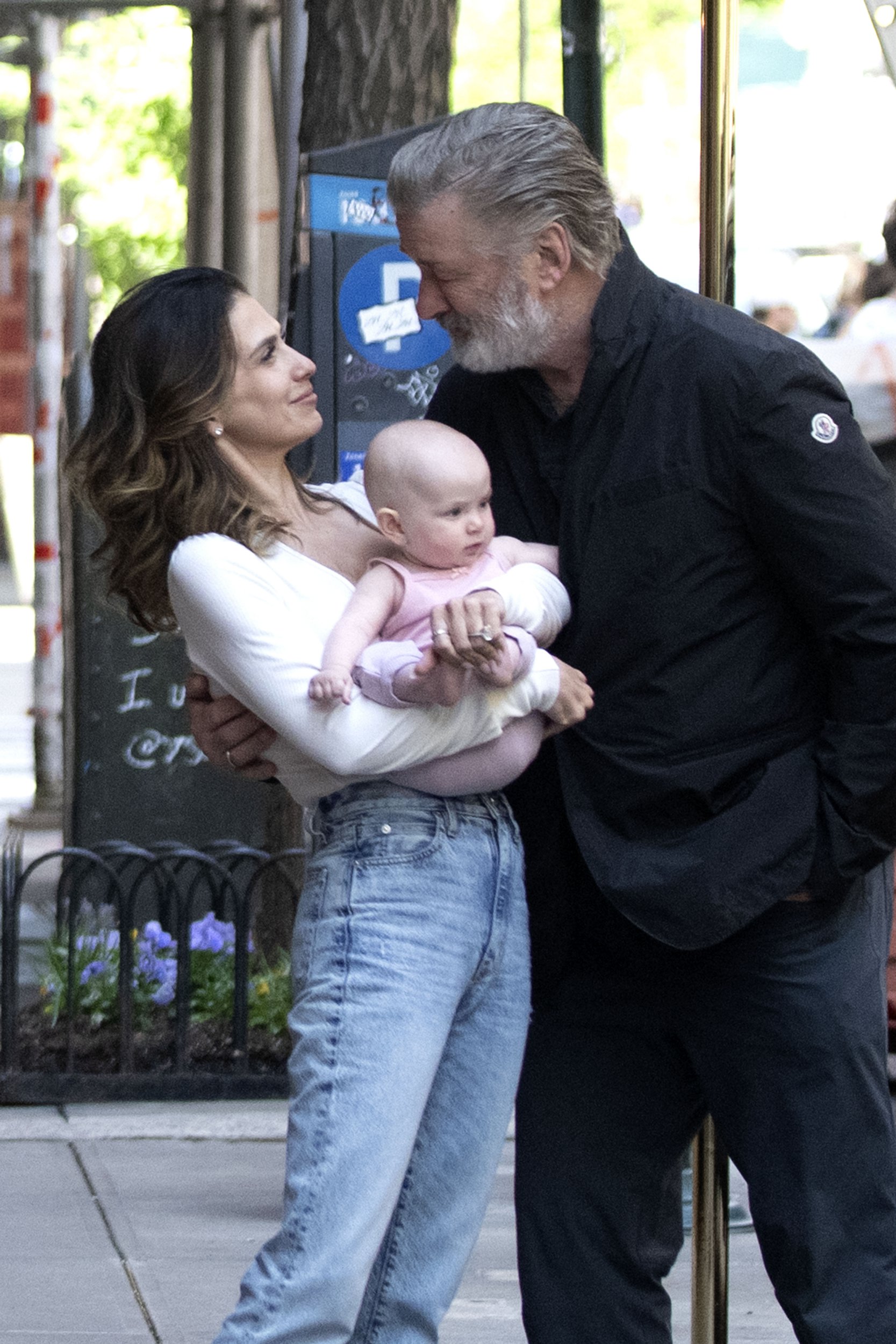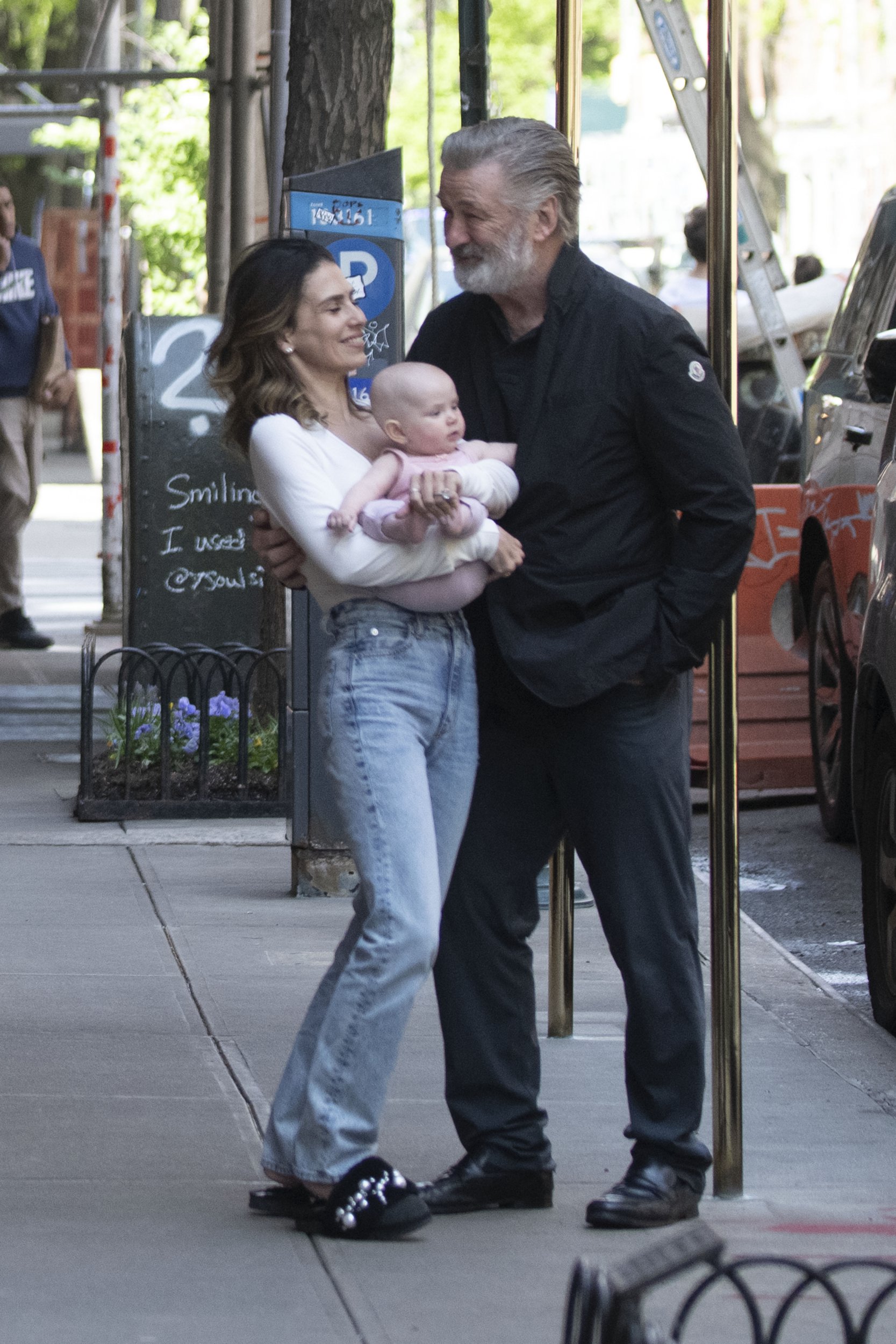 They were seen laughing in front of a camera crew before Baldwin bent to embrace Ilaria – but it is not clear what was being filmed.
Hilaria kept things casual in long-sleeved white top and light blue jeans, coupled with embellished sliders.
Baldwin opted for a black jacket and grey trousers, paired with smart black shoes.
In January, the Hollywood star after a prop gun discharged as he was holding it, fatally wounding Hutchins.
Earlier today, it was revealed that all charges against Baldwin had been dropped – weeks before a preliminary trial was due to begin on May 3.
According to Deadline, special prosecutors Kari Morrissey and Jason Lewis will be submitting paperwork to dismiss the charges without prejudice – meaning they can still re-file the case at a later point.
Baldwin's lawyers told Metro.co.uk in a statement: 'We are pleased with the decision to dismiss the case against Alec Baldwin and we encourage a proper investigation into the facts and circumstances of this tragic accident.'
The production's armorer, Hannah Guttierez-Reed, was also facing involuntary manslaughter charges and had pleaded not guilty.
Deadline reports that these have not been dismissed, meaning the probe has been 'kept open'.
It is not known whether production will be delayed further as a result of the update.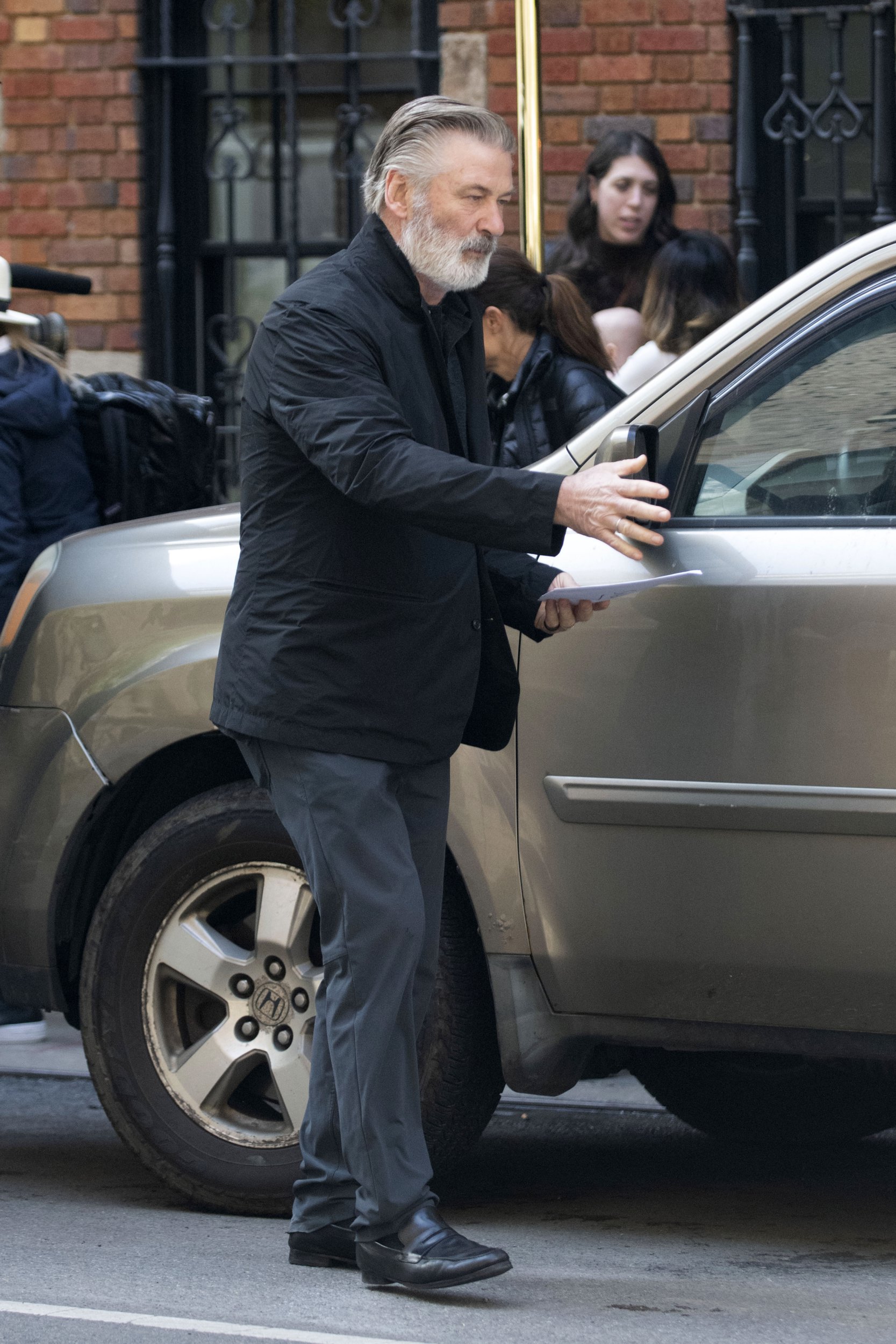 Souza, who was also injured in the shooting incident, previously spoke about on Rust following Hutchins' death.
'Though bittersweet, I am grateful that a brilliant and dedicated new production team joining former cast and crew are committed to completing what Halyna and I started,' he said in a statement.
'My every effort on this film will be devoted to honoring Halyna's legacy and making her proud.
'It is a privilege to see this through on her behalf.'
A spokesperson for the production told CNN that principle photography would recommence today, but have taken steps to ban 'any use of working weapons and any form of ammunition' from the set.