'Barbie is a doctor, and a lawyer, and so much more than that,' 's Barbie deliciously croons in this year's .
And growing up, trust me, I had imaginable.
Santa must have spent hours every Christmas Eve painstakingly assembling and putting the stickers on Mattel's pink cars, houses and planes.
Relentlessly unhooking the smiling, well-heeled Barbie from her prison of plastic and painfully sharp twisted wires.
And much like in 's much-acclaimed film, these dolls proved that Barbie could indeed be anything.
That girls could do and be anything, too.
Barbie had multiple vehicles, great jobs, big houses, scores of friends, and could even get pregnant… without Ken (who remembers *that* detachable stomach?) – but she .
The Barbie I adored could do and be anything she wanted – but she also had a flat-stomach, perfectly preened blonde hair, white teeth, and big boobs
Firstly, Gerwig's new film is a . It has been revered by critics as bubblegum brilliance – with 's role as 'Just Ken' .
Except, what I've been the most excited for is Lawyer Barbie – played by plus-sized icon, . She's celebrated by the little girl in me that had no Barbies that looked like her.
Rooney is proof that we need a plus-sized Barbie doll. That we needed it a long, long time ago.
As a chubby young girl and teen, by the lack of TV shows, books and dolls that even remotely looked like me.
It made me feel isolated – an outsider because of my weight, and my appearance.
Yes, the Barbie I adored could do and be anything she wanted – but she also had a flat-stomach, with perfectly preened blonde hair, white teeth, and big boobs.
Nothing like me.
As I got older, she played into the idea that I needed to be thin to be considered beautiful, and slim to be successful. That fat people would never amount to much because we were seen as lazy, and didn't deserve success.
'You've been making women feel bad about themselves since you were invented,' Ariana Greenblatt's character, Sasha, even tells Barbie in the film. And it's true – until now that we finally have Rooney's take on Lawyer Barbie on our screens worldwide.
Without a doubt, Sharon Rooney's career-defining moment was back in 2013, when she played the self-proclaimed '16-year-old, 16 stone and certified mad' Rae Earl in the Channel 4 show, .
For the first – and perhaps only – time ever, plus-sized representation was in the mainstream, with a fat girl at the forefront.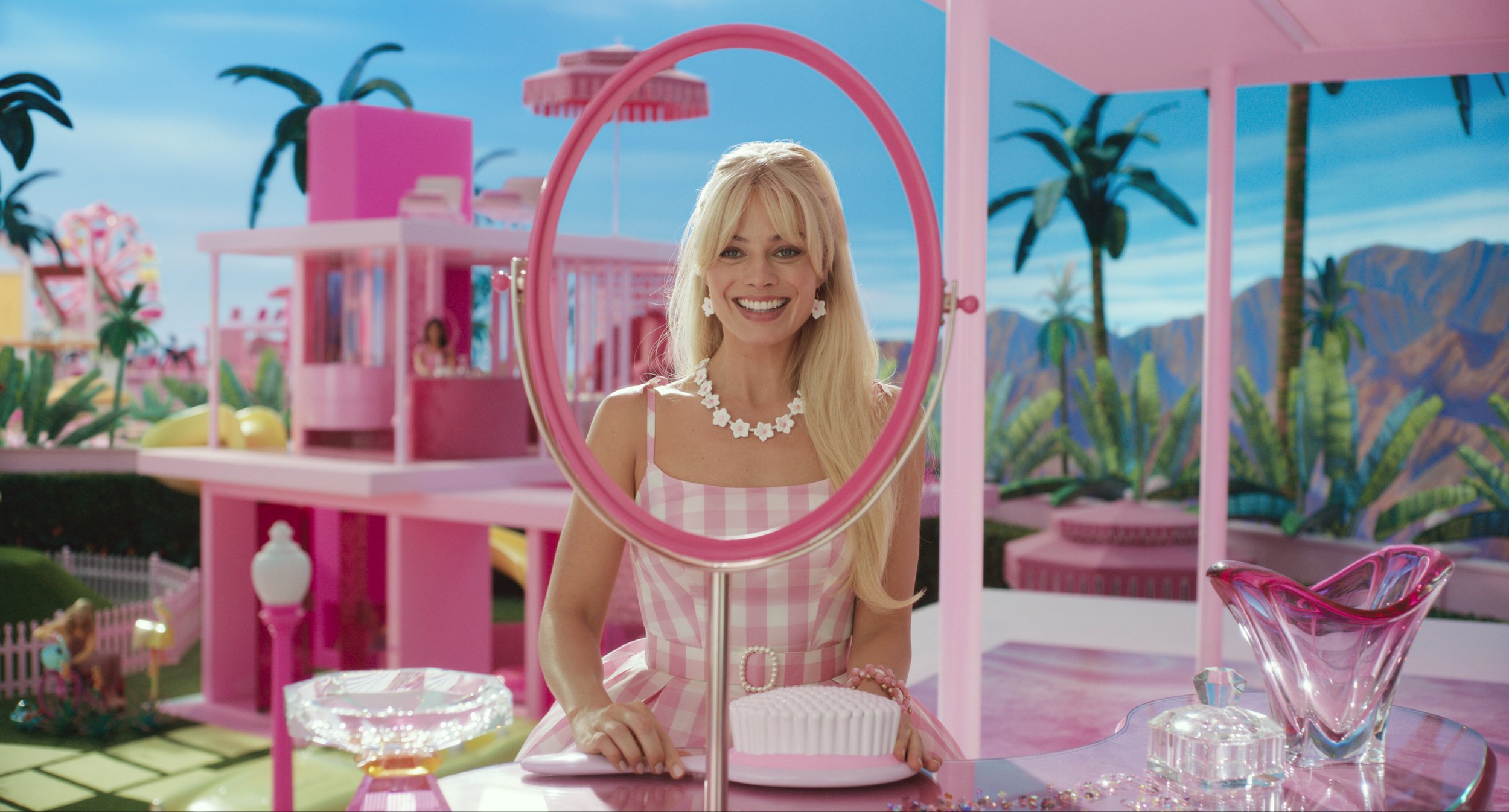 Rae desired and was desired in return – and she proved to chubby teens like me that you didn't need to lose weight to be successful, or sexy.
And, in Barbie, adorned in a green love heart tracksuit, matching hairband, pristine beehive and hoops, Rooney is the fat doll of dreams I wish I had growing up.
From birth, girls like Rooney and I needed a doll that looked like us – one that wasn't frumpy, boring, or Barbie's less successful, less stylish friend, as fat people are often stereotyped.
And it's true that, in 2016 – 57 years after – Mattel finally released a 'curvy' Barbie doll in its 'Fashionistas' range. It even earned the brand a Time magazine cover.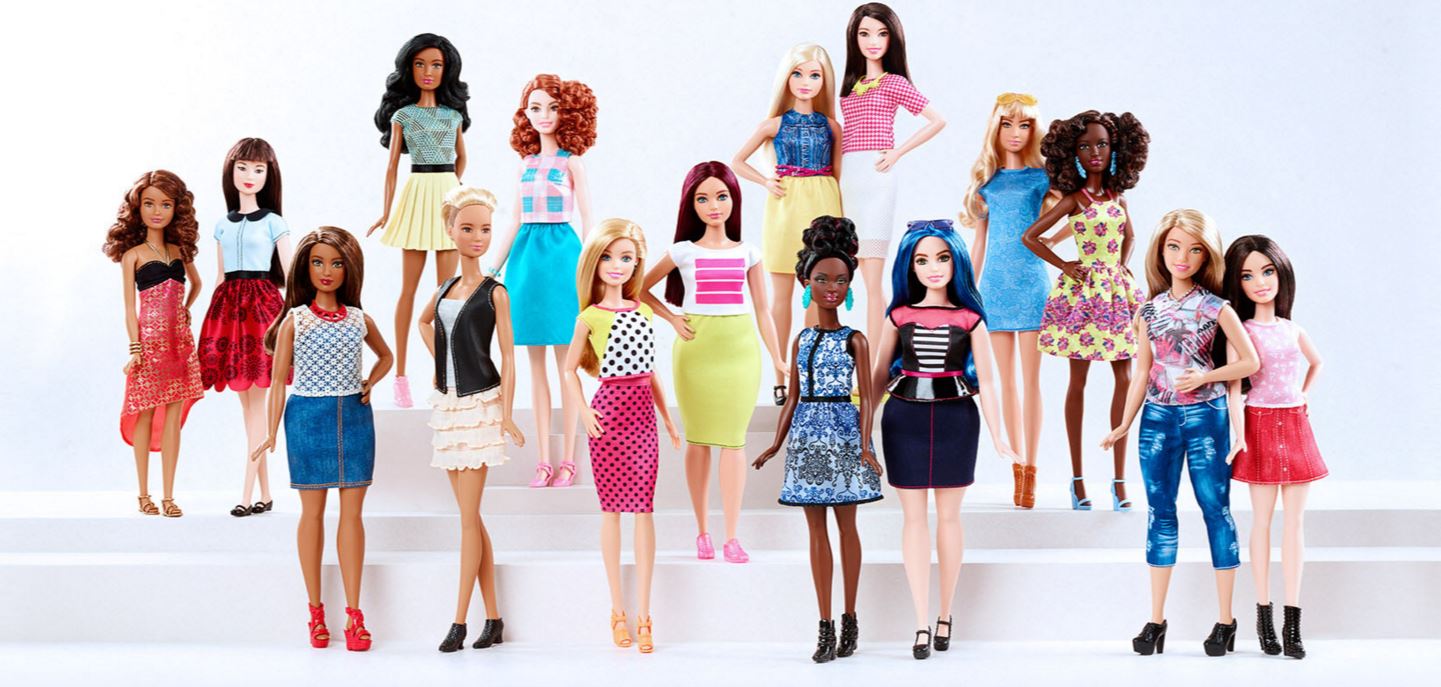 Except, the doll in question wasn't entirely body-positive, or diverse – she had the figure of a. Hardly realistic.
And, sadly, the damage was already done.
Research found that girls identified the bigger Barbie as the doll they wanted to play with the least – with more positive attitudes being towards the taller, thinner, more petite dolls.

What do you think of the new Barbie film? Have your say in the comments belowComment Now
The study's findings suggested that simply having body-diverse dolls on offer wasn't powerful enough to change young girls' attitudes towards image and weight – highlighting the need to continuously expose and accept diverse shapes from birth.
We need a range of plus-sized Barbies (from size 16 to 26, and beyond) today – and not just one 'token fat friend' to stop our girls, and boys, following suit.
We need to see more people like Sharon Rooney on our screens, embracing their fatness and not hiding it or being ashamed of it in the mainstream, or else fat people will continue to be demonised.
I want to see dolls with bingo wings, back rolls, cankles and cellulite talked about and happily played with from birth as if they're part of the norm – and not the theme of a failed experiment.
I want a woman being fat and successful to be normalised from a young age, and not just a rare encounter on our screens, or on our shelves.
The self-esteem of young girls should be a priority, and this vicious cycle needs to be broken.
I'm a Barbie girl, in a fat-phobic world, and it needs to change.
Do you have a story you'd like to share? Get in touch by emailing [email protected]. 
Share your views in the comments below.