' blunder at the grand unveiling of the 2023 stage in Liverpool didn't go unnoticed by people watching at home.
What's more, the presenters of have now chimed in to mock the monarch over the gaffe captured on film.
Ahead of the start of the spectacular singing competition, which won last year, King Charles III, 74, and Queen Consort Camilla, 75, were which would turn on all of the lights surrounding the stage on which this year's competitors are going to perform.
They both went in to push the pink button at the same time… but perhaps should have coordinated a bit more behind the scenes ahead of the highly-anticipated moment.
While the Queen Consort went in with her whole hand to press down on the button, the King only went in with a finger… and so his digit ended up being pushed to one side.
This meant that he didn't actually appear to push the button at all, with the Queen Consort basically doing it on her own in the end.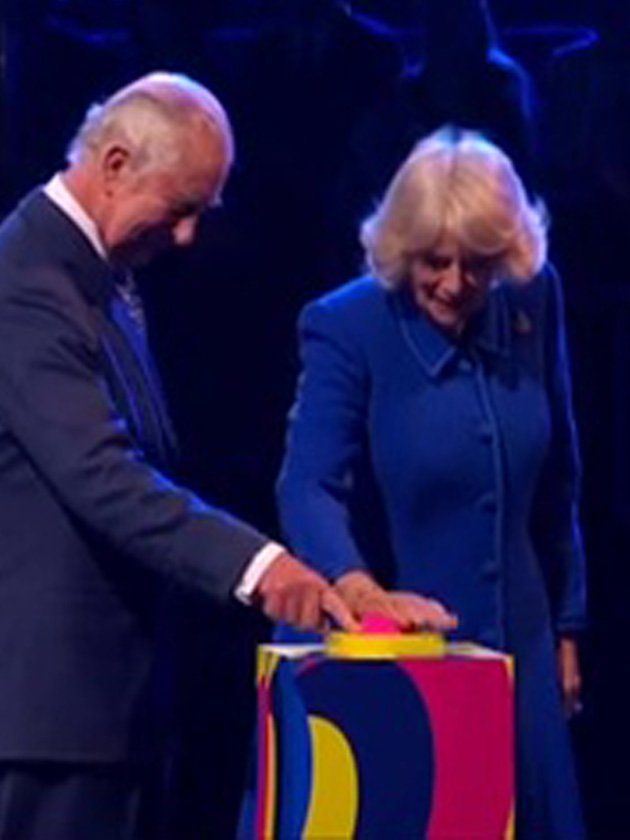 On Thursday's BBC Breakfast, the big moment played out in screen, after which Charlie Stayt brought up to viewers in case they missed the misstep.
'Who doesn't love a countdown? When everyone counts down, and someone hits a button, and it all works perfectly. Or… not quite,' the 60-year-old presenter quipped.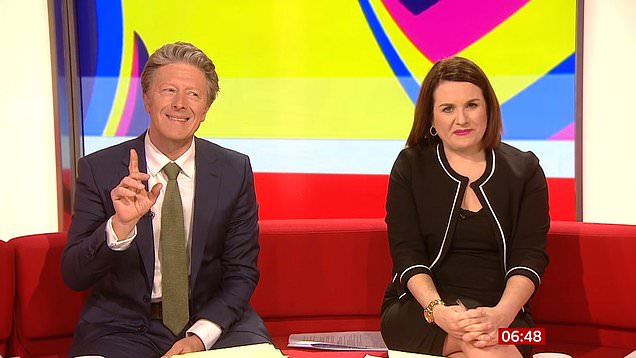 Are you excited for Eurovision 2023? Have your say in the comments below
Comment Now
Explaining what happened, he continued: 'If we track back through Colin's film moments ago, you'll have seen that moment where the countdown happened, and the King was to push the big button, the pink button. Can we see it now?
'So watch closely, he puts his finger there. He gets his finger ready like that, and he doesn't actually push the button. He misses the button, you see it goes down and it's the Queen Consort who actually pushes the button because he just missed it.'
'He has to rely on his wife to get it right,' his co-host Nina Warhurst, 42, remarked, before jumping to the King's defence.
'Easily done though in the heat of the moment when you're excited as I'm sure the King is. Perhaps overwhelmed by everything else that's going on. They got there in the end.'
After witnessing the King and Queen Consort press (or failing to press) the Eurovision button in unison, one bemused spectator tweeted: 'Does King Charles and Queen Camilla not know how to press a button?'
'Honestly, imagine seeing this tweet 18 months ago. You'd 100% think you've travelled to a parallel universe. So utterly surreal,' someone else commented.
BBC Breakfast airs daily from 6am on BBC One and BBC iPlayer.