icon Ben Robinson is officially engaged to girlfriend Kiara Cabral, after popping the question on holiday.
The chef, , met the 29-year-old around seven years ago, when they were introduced through mutual friends.
It took some time for love to blossom, and the 42-year-old initially teased their romance in January, 2020, before they went Instagram official later that same year.
They took things to the next step earlier this month, when the reality star got down on one knee in spectacular style in Italy.
'I pulled all of my friends and family into this wonderful love affair, and with their help we are now proudly engaged and I look forward to a life of love and laughter with the lovely Kiara,' he said of their engagement. 'It's an amazing feeling secure in such a beautiful romance and friendship.'
Ben explained that he 'dropped his knees in Vatican Square' during the luxury getaway, but was convinced that his bride-to-be had actually seen the ring shortly before the sweet moment.
Despite only getting engaged a matter of days ago, the lovebirds already have their big day planned out, and will be taking the plunge next year.
'We plan to marry on Cape Cod next summer at my parents' home, a charming house on the Cotuit shoreline,' Ben continued to , before sharing the timeline of their romance.
'Kiara and I met about seven years ago through mutual friends. The stars had not quite aligned for us back then. I was on a Below Deck roller coaster, and she was too young and too skeptical for that racket. But we remained friends.
'We actually started dating just before the pandemic, and she moved in with me. We started living and working together. We were absolutely inseparable, and it felt right. In fact, over the last four years we have spent less than 20 days apart.'
Kiara has also got the seal of approval from Ben's fellow Below Deck alum, Kate Chastain, who actually lives in the same building as the couple.
The reality star came to fame on the first season of Below Deck, which aired in July, 2013, and quickly became known for his kitchen quips and infectious laugh.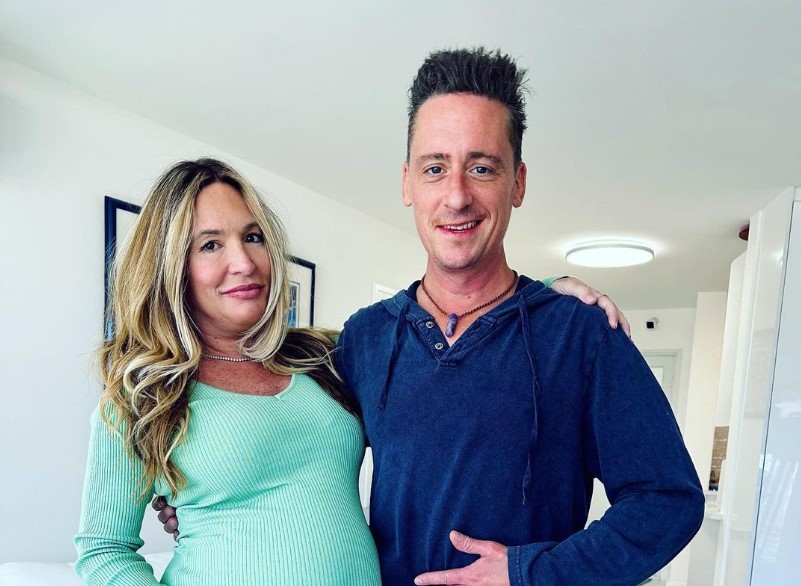 He temporarily departed the series at the end of the second series but returned on board midway through season three, following Leon Walker's exit – and remained in the galley for another year.
As well as the original program, he has appeared on the Mediterranean spin-off, before taking his talents elsewhere.
Kate recently made headlines when she was that her former co-star is actually the father of her newborn son.
The former chief stewardess welcomed first child recently, giving fans a 'hard launch' of Sullivan Cay on Instagram after keeping the identity of his father firmly under wraps.
However, the 40-year-old briefly stepped out of her motherhood bubble to address speculation that her baby boy resembled Ben in any way, after they became close friends on Below Deck.
Sharing a new snap of her son, she told followers: 'For the record, the only thing this handsome guy has in common with any chef is the tendency to get emotional around meal times.'