Fancy wearing 's 'tighty-whities' from Breaking Bad? Well, you're in luck, because they're being auctioned off, so get your bids in now.
The pants, worn by Bryan Cranston during some of the hit show's most iconic scenes, are being put up for sale by memorabilia collectors .
They make their first, and arguably most famous, appearance in the very first episode, after Walt and Jesse's (Aaron Paul) RV crashes in the New Mexico desert.
In the episode, Walt cooks meth with Jesse and apparently kills two drug dealers, Emilio (John Koyama) and Krazy-8 (Max Arciniega), with phosphorous.
With the RV crashed and sirens approaching, Walt, stripped down to his pants and lime green shirt, is convinced he and Jesse are about to be arrested.
He stands, pistol in hand, awaiting the arrival of the cops, only to see a fire engine approaching in the distance – they're not under arrest after all.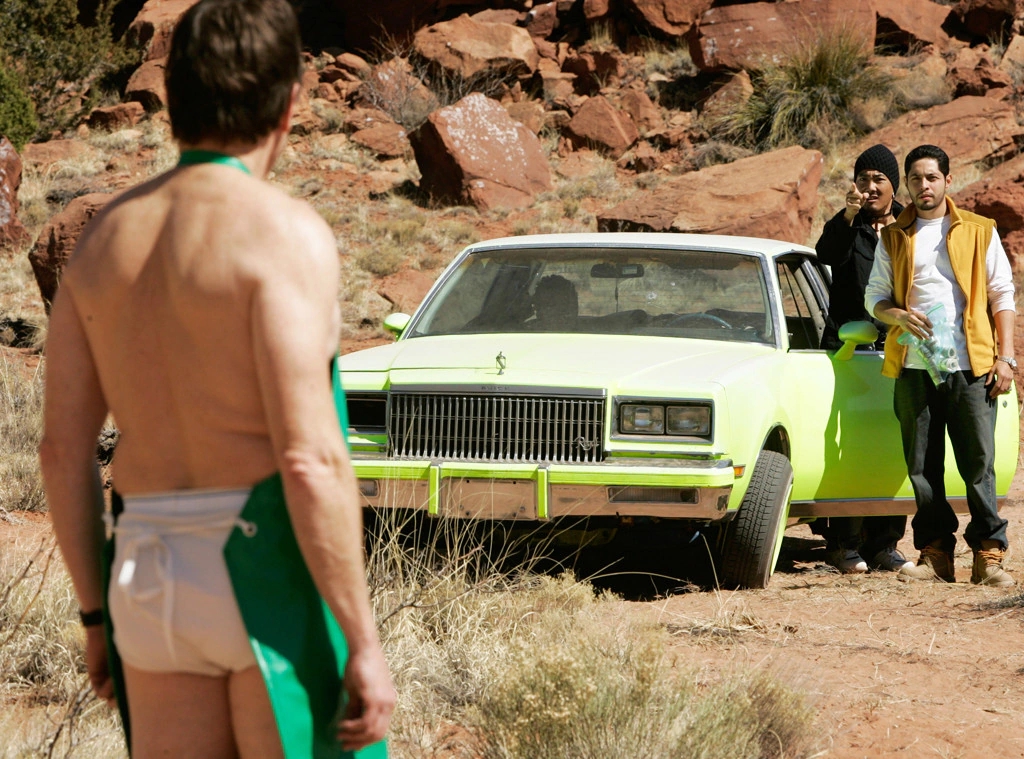 The scene bookended the legendary pilot episode and the shot of Walt in his so-called 'tight-whities' was used as the poster for the first season.
They're expected to be sold for around $5,000 (£4,150) at an auction, which will also contain items from the Indiana Jones movies.
Maps showing the way to the Holy Grail from the 1989 film Indiana Jones and the Last Crusade, the third movie in the saga, are hoping to fetch $6,000 (£4,980).
Cranston, 66, and Paul, 43, both resurrected their roles of Walter and Jesse Pinkman for a recent Super Bowl advert for US snack Popcorners.
The advert was inspired by the first season of Breaking Bad and saw Walt and Jesse making delicious snacks rather than crystal meth.
During an interview, Cranston implied that, after bringing the characters back for El Camino, Better Call Saul, and now Popcorners, .
Speaking to , he said: 'Each time [we bring the characters back], we think "This is the last time we're ever gonna do this", but then Popcorners called and we said we'd do it one more time.'
He continued: 'But this might be the retiring episode of the Breaking Bad universe… It has a shelf life.'
Breaking Bad is available to stream on Netflix.