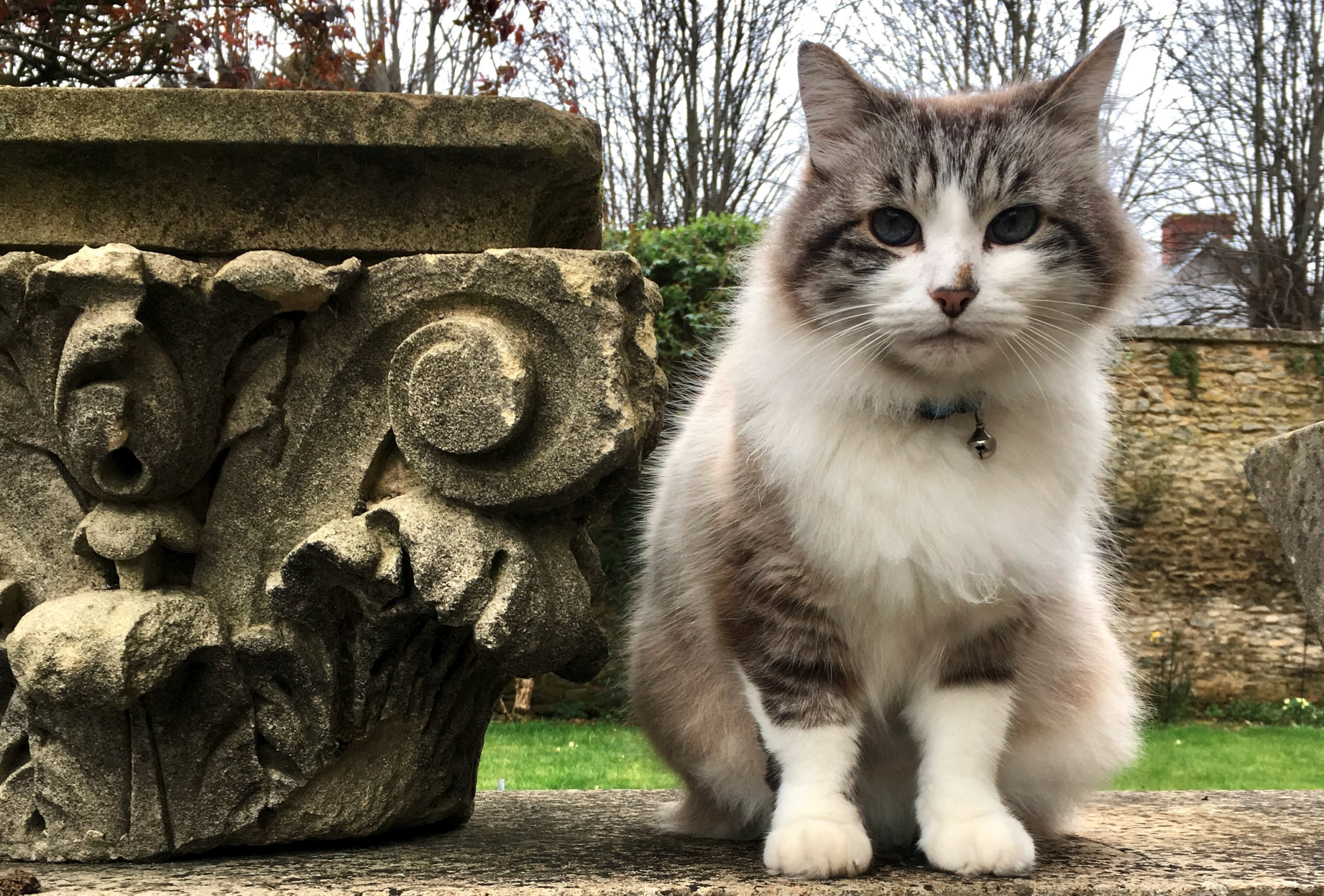 expert Marc Allum has paid tribute to his pet cat Minou who has died aged 17.
Minou is best known for appearing in the opening credits of the show for years, where he can be seen rushing across the screen at the beginning of the programme and almost knocking over a vase.
The feline was put to sleep on March 2 at a grand old age of 17.
Marc rescued Minou – who was affectionately known as Minty – as a small kitten in France.
He said: 'He was the most beautiful cat. He became a symbol of how people like us who collect, live with an inquisitive creature who could meticulously and artfully wind his way through collections of 18th-century glass or ancient vases.
'In fact, that's why he was featured. My life has been peppered with endless anecdotal accounts of cats that had broken family heirlooms.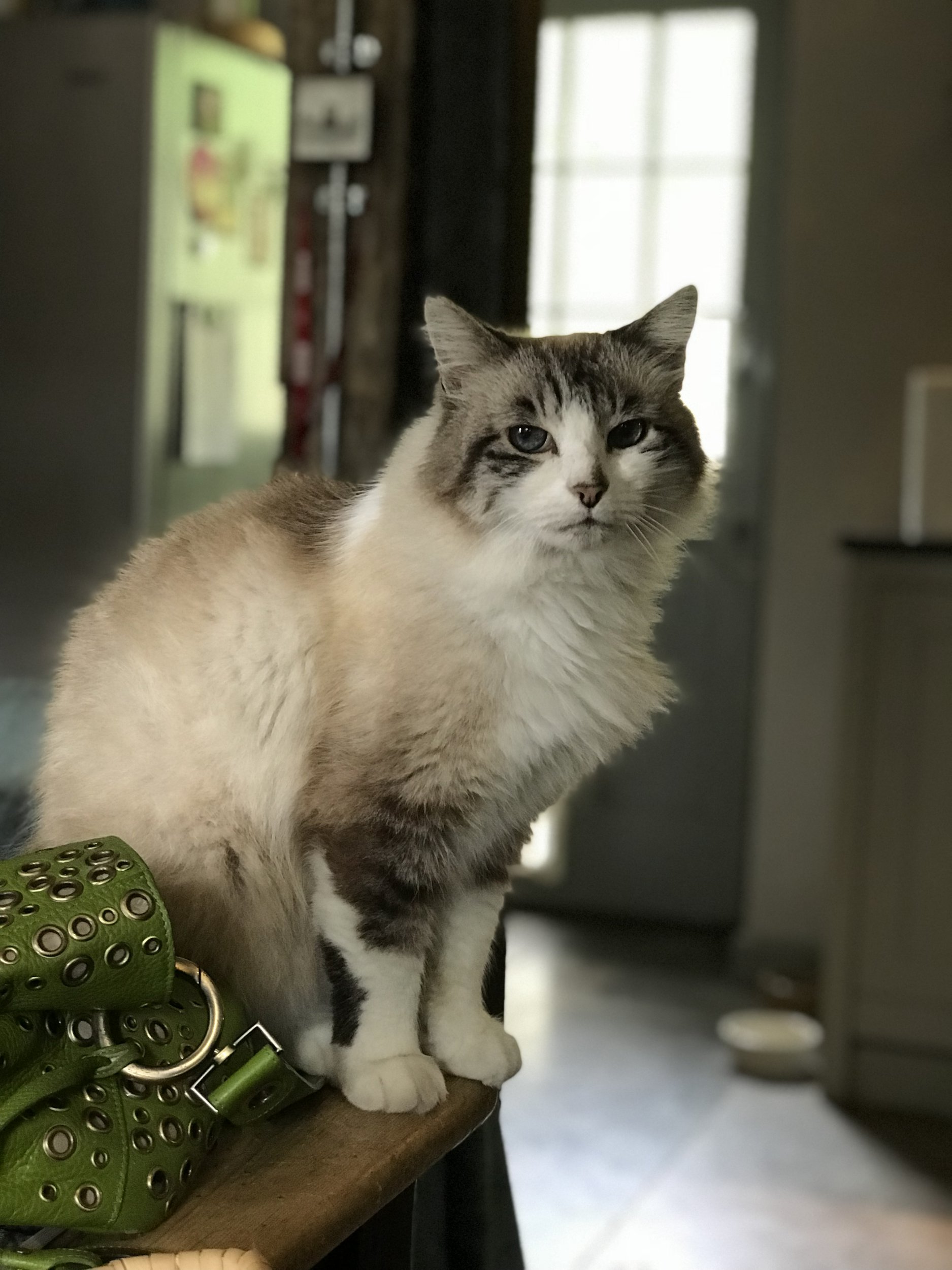 'Minty never did and on the day we filmed him the vase had a fishing wire tied to it as we tempted him through the maze of items with cat treats.
'He'll be massively missed. He was a wonderful one-in-a-million cat who was well known in our town of Chippenham, always sat on the wall affectionately relating to the many passers-by, and watched by millions on a Sunday night.'
This comes after on an episode of Antique's Roadshow, which will be based in Cornwall's The Eden Project.
The special episode, which will land on our screens on Sunday, .
The TV presenter explained: ''The Queen Consort was just terrific fun. She put everyone at ease and was keen to take part in the programme and chat to everyone.
'The members of the public that came along with their items that day got a bit more than they bargained for as they had no idea The Queen Consort was coming!
'Her Majesty got stuck into our Antiques Roadshow games, though 'Guess the Mystery Object' had us both stumped.'