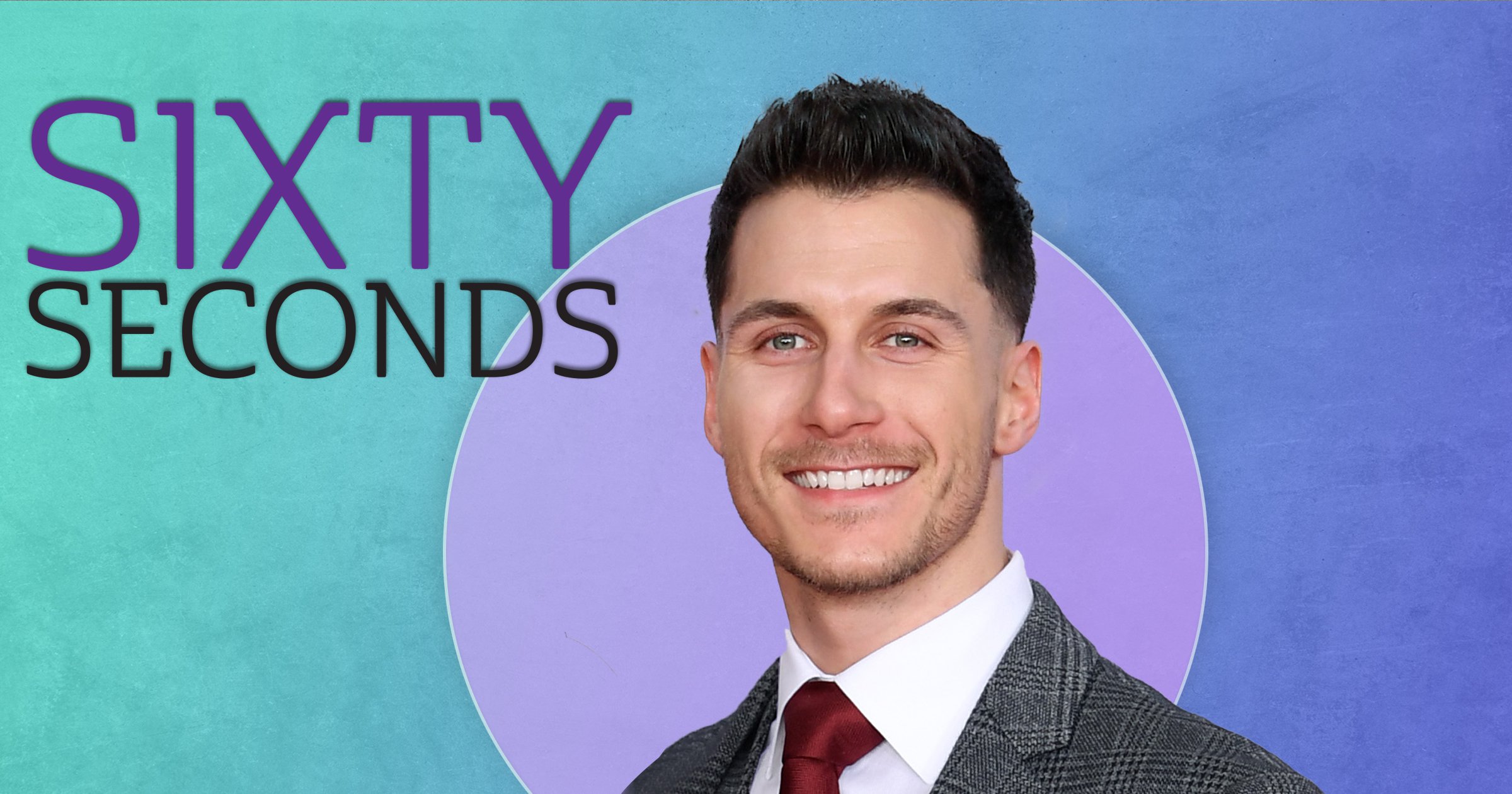 's Gorka Márquez on his new show, his growing family with , and wanting to hang out with .
Is everything ready for your new show?
Yeah, almost there. We start rehearsals soon. We're doing finishing touches. There are new dances but it's not like we have to create a full show from scratch.
Isn't it like a dance-off thing?
It's called Firedance so there's fire and passion and drama and the story is a bit West Side Story, so it's two teams with two leaders, which is Karen [Hauer, also from Strictly] and myself and they meet up. It's romantic, passionate dances and intense fighting numbers and uplifting celebration numbers. A bit of everything. Less the sparkly ballroom numbers you see on Strictly, it's more Latin, tangos, paso dobles and salsas.
How do you get on with Karen?
She makes it so easy and special. Being both Latinos, having the same culture, the same background, the same language…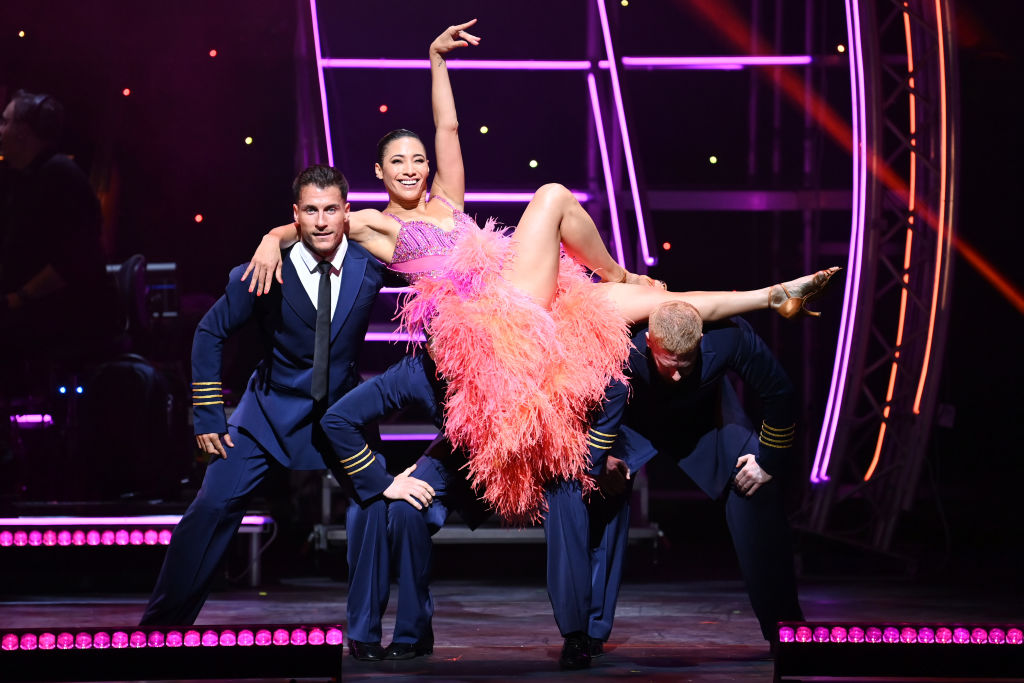 Is it a relief not to have a celebrity to drag around?
Not really. There's a right time for everything. On Strictly, we're there to teach someone, to bring someone into our world and that's rewarding. To see someone who's never danced before do something that you've done every day for a living and get to do it in four days, that's very impressive.
Why are you not on the Strictly tour?
There are so many opportunities to do so many jobs and I'm very grateful, but at the same time I love to spend time with my family. To do my job you have to be in the right space, physically and mentally, and that means sometimes it's good to take time off. Life goes too quick to be always working.
How does it feel to pass Helen Skelton, your Strictly partner, over? Do you feel possessive?
I'm just very proud of what she did on the show and proud she's doing the arena show and I know that she's in great hands with Kai [Widdrington], who's an amazing dancer and an amazing choreographer. They've done five shows and she's already won two, so it shows she's in great hands. I couldn't wait to go to Manchester and see her. I was cheering like a proud dad.
You started dancing at 12. Was that your idea?
It wasn't my idea but I always liked performing. My mum and dad used to go to ballroom lessons, so I used to come along with them after school. Then I wanted to try and it was like, 'Oh, he's actually good'. So, slowly, they put me into ballroom classes for kids and then I did my first competition and won it. I loved the feeling of winning so I thought, 'I want to do this!'
Did friends think it was weird?
To begin with it was because I was the only boy dancing in school but my friends came and watched me and saw that it was about competitions they were like, 'Wow, that's amazing!'
Did you always know it would be your career?
When I was at school it was everything related to sport but when I started dancing I knew that's what I wanted to do. I remember having to travel for competitions, having to miss school and one of the teachers called my parents and said, 'He can't be missing school because he won't be able to make a living from dance.' And I was, 'If I keep working hard, I will make a living from this.' If I had listened to that teacher, I probably would have stopped dancing.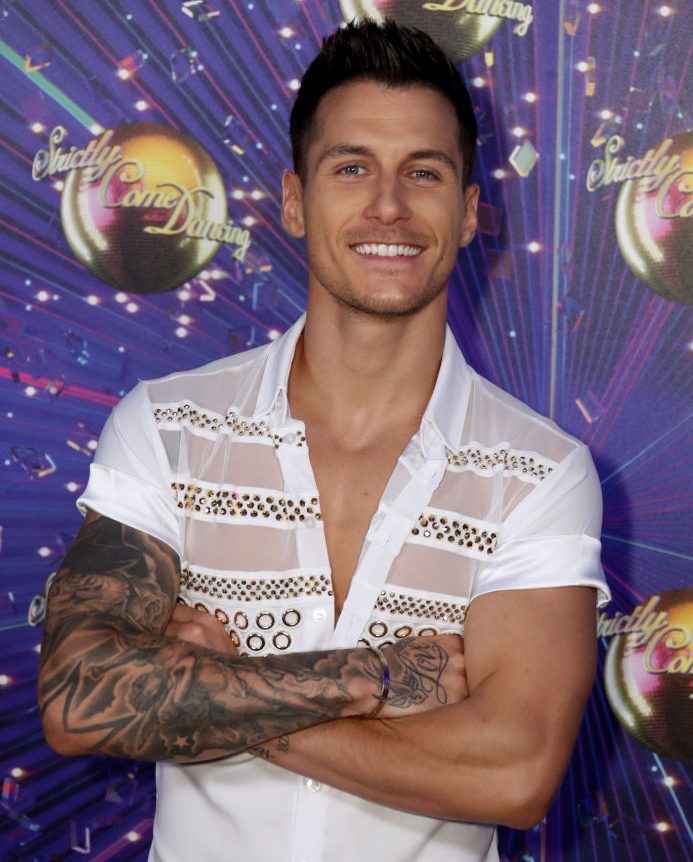 You became a personal trainer…
Yes. But I'm not the person who wants to train someone and a month later say, 'I'm sorry but I'm going on the road'. That's why I don't do it at the moment.
You're always the bridesmaid and never the bride in Strictly: three times finalist, no trophy…
It could be worse. It could be that 
I never make the final. In the final, it's not down to me, it's down to the audience. I would love to win it…
What's your Strictly highlight?
I met Gemma [Atkinson]. Without Strictly I wouldn't have met her and we wouldn't have our beautiful family.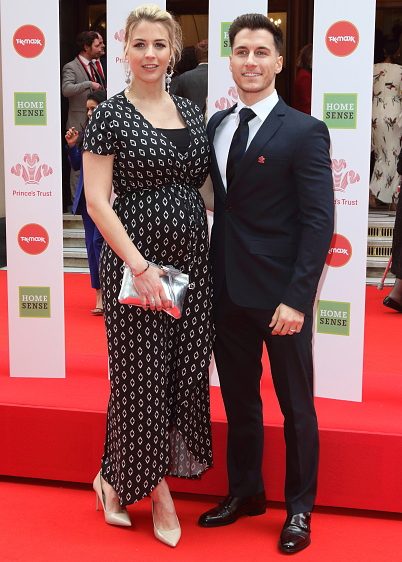 She wasn't your partner. How did you get together?
We got on on Strictly and we're into fitness. On tour we got to spend more time together. Before that she was in Manchester and I was in London.
Your family's about to get bigger. Congrats!
Yeah, we're expecting a baby boy so we're very grateful.
Is there a celebrity you'd love to dance with on Strictly?
I'd love to have David Beckham on the show but just to hang out with.
Would you partner with him?
Why not? It's not up to us to choose. But if the show wants me to dance with a same-sex partner, I'd do it.
Imagine you and Beckham…
It would be a good-looking couple, yeah.
The tour of starts on Feb 23