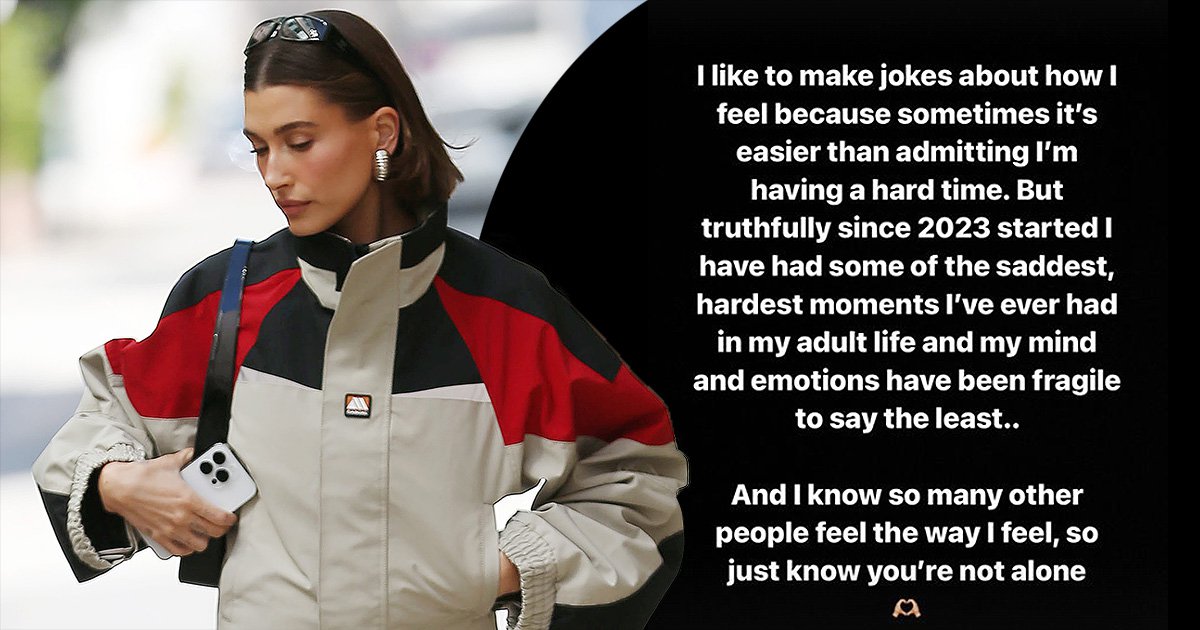 shared an admirably honest post about her mental health on Wednesday.
The runway star, 26, told fans that 2023 had been the hardest year of her adult life and urged people to be kind to one another.
Hailey, who is married to superstar , also said her 'mind is fragile' and assured anyone else experiencing similar feelings that they 'aren't alone'.
In a message posted on Instagram Hailey wrote: 'I like to make jokes about how I feel because sometimes it's easier than admitting I'm having a hard time.'
She went on: 'But truthfully since 2023 started I have had some of the saddest, hardest moments I've ever had in my adult life and my mind and emotions have been fragile to say the least.
'And I know so many other people feel the way I feel, so just know you're not alone.'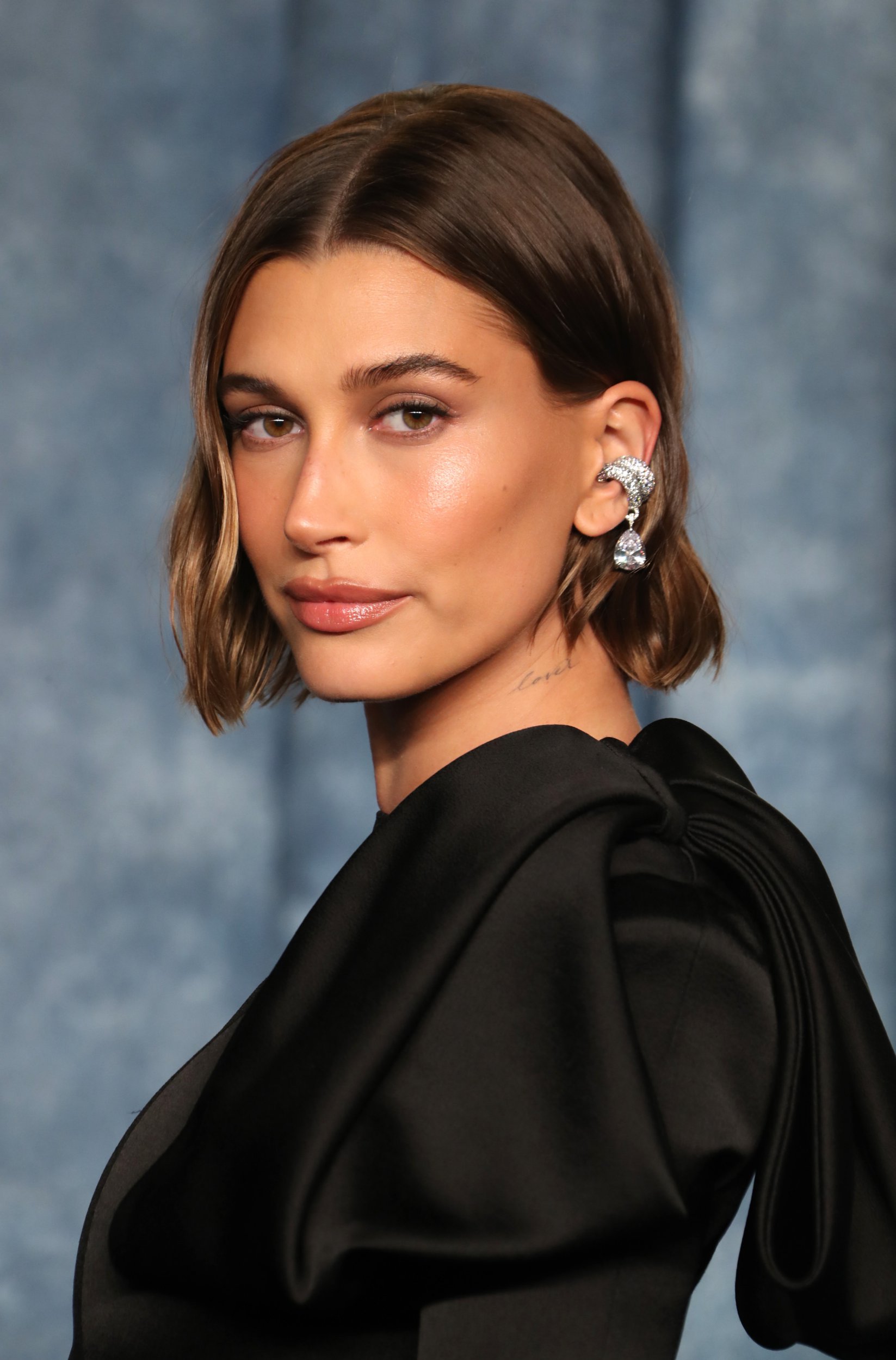 Hailey added: 'That being said, let's keep being there for one another. Let's be there for loved ones and friends and family and strangers.
'Let's just be there for people.. let's keep showing up for each other even when it's hard. We're better together.'
Hailey's candid post comes weeks after she marked .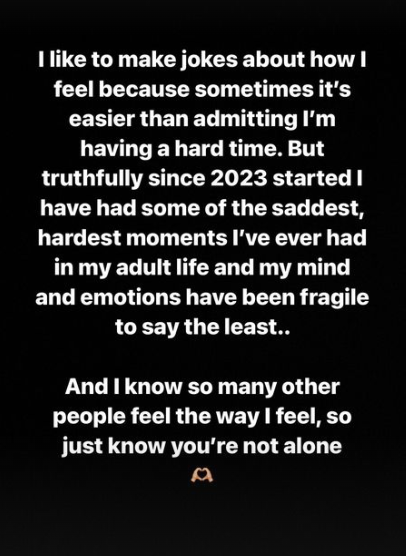 Last year, she ended up in hospital after she while having breakfast with husband , 29.
Hailey later explained to her fans that she experienced a 'really weird sensation' which travelled from her shoulder, all the way down to her arm and into her fingertips.
, Hailey was unable to speak and the right-hand side of her face began to droop.
The frightening ordeal was caused by a blood clot in her brain, with Hailey since sharing information that could help others in the future.
Taking to Instagram, the Victoria's Secret beauty marked the anniversary of her health scare and how she learned that she had Patent Foramen Ovale (PFO), a heart condition in which a hole exists between the left and right side of her heart.
'Can't believe it's been one year since I suffered a mini stroke that led to my PFO diagnosis,' she wrote.
Do you follow Hailey on social media?
Comment Now
She added her YouTube video that was recorded a year ago, explaining how she found out about the condition.
'Given that it's the one-year mark from such a life-changing event, I wanted to share all the information I've learned about PFO and share resources to donate,' Hailey continued.
She then added a donation link to UCLA Health, who helped with her diagnosis.