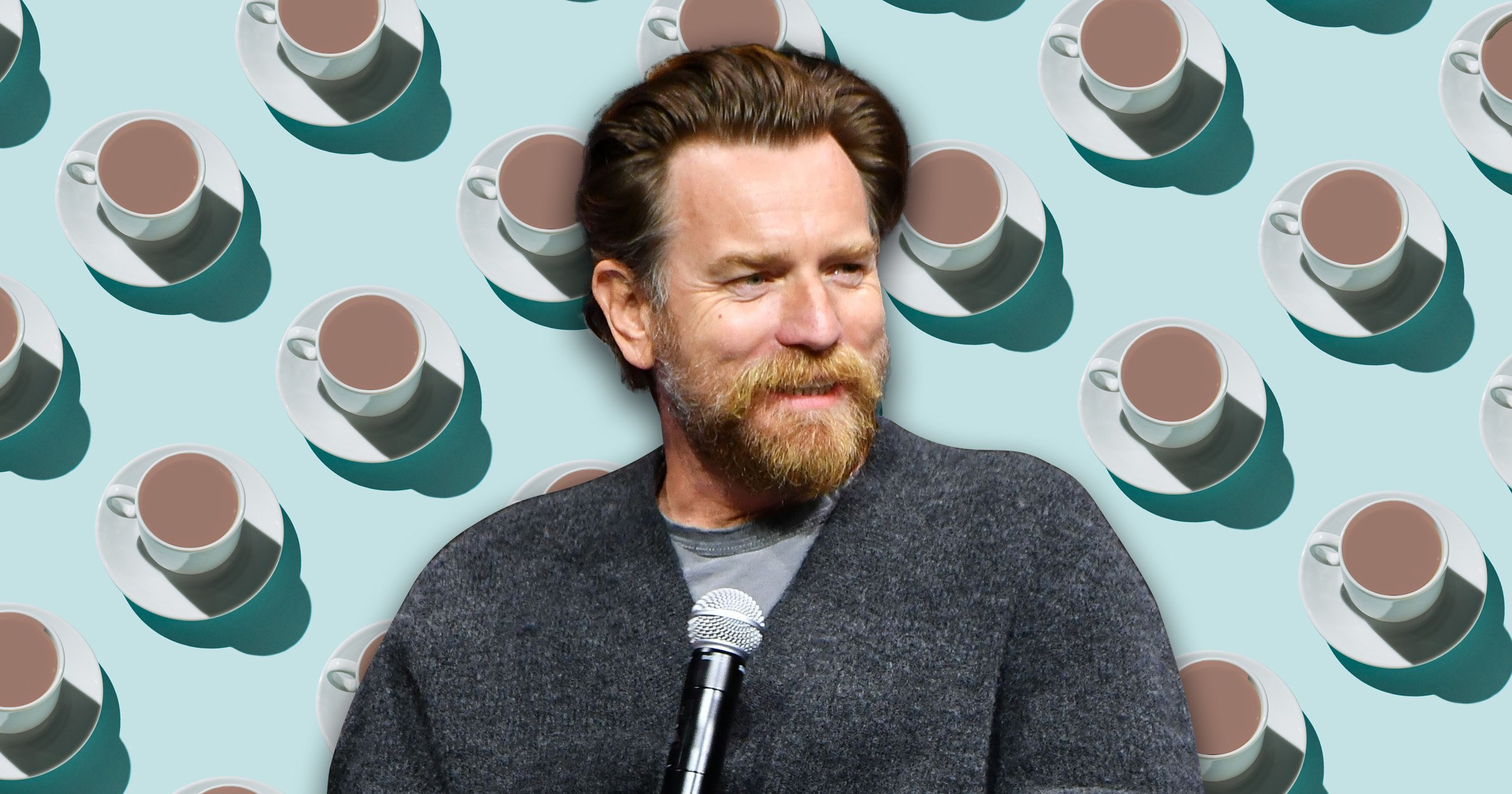 Ewan McGregor spilled some piping hot tea during his appearance at Comic Con, as he shared some very controversial tips on how to make the perfect cuppa.
The actor, who will soon be appearing in the hotly-anticipated TV adaptation of Amor Towles' novel A Gentleman in Moscow, was the subject of a spotlight panel at NYCC 2023 on Thursday, but was unable to due to the ongoing Sag-Aftra in Hollywood.
Instead, the 52-year-old delighted the audience at the Javits Center with a chat about his love of motorbikes, his efforts on the West End and where he shops for knitwear.
However, he dropped a bombshell during the talk that was nothing to do with , and.
'I've just finished working in Great Britain. [It was] the longest stretch in Britain, for me, since I left in 2008,' he began. 'I started drinking tea again in the afternoon there because it just naturally happens.
'I like it but I tend to find it difficult to get a good cup of tea here in America. You're never far from a good coffee, though.'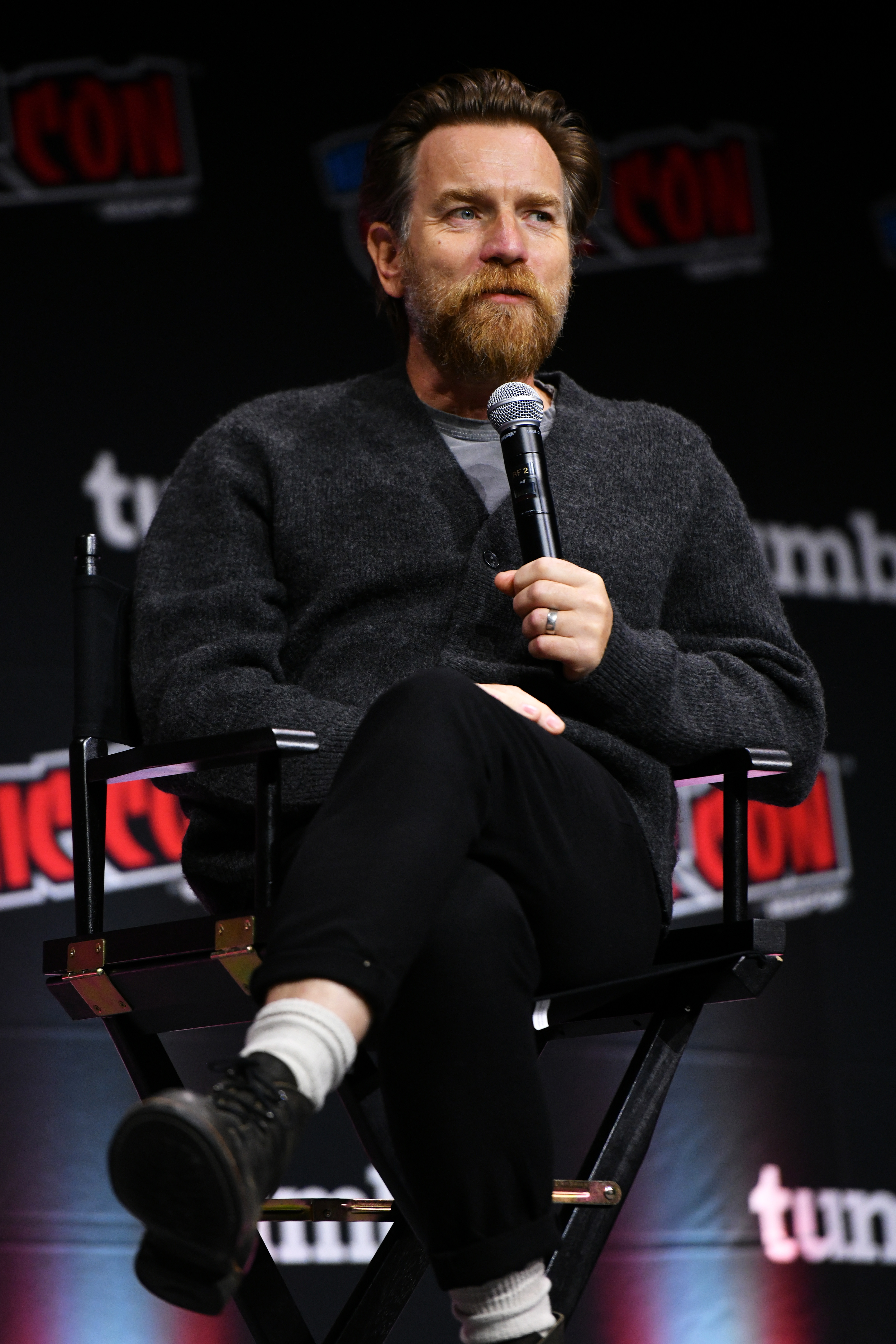 Nothing ignites a debate in the UK quite like , with scientists recently getting involved to put an end to the whole thing.
When asked how he takes his tea, Trainspotting star Ewan waded cup-first into the discussion, firmly planting himself as a milk-first man, continuing: 'Tea is important. In America, it's an art that's maybe not known.
'The best way to make tea is to make it in a teapot. So, you get your teapot – I can hear my grandmother in my head – and you have to heat the pot. I don't know why, there's different theories about why that is.
'You get the boiling water and pour it in the teapot, rinse it around to heat the pot, and pour it out. Then you put the tea bags in and add the water.
'You have to leave it for more than three minutes. Less than three minutes, you get a good color, but you don't get a good taste. But after three minutes, you get both, and that's what you're after.
'When you pour the tea in a cup, there's another rule – in Scotland, anyway – that you have to put the milk in.
'In a proper British cup of tea, you put the milk in first. A little splash of milk and then the tea.'
He jokingly added: 'I don't do sugar or honey. I'm sweet enough.'
A survey taken out by Censurwide in 2022 showed that 20% of UK tea drinkers follow the Hollywood star's efforts and put the milk in first.
Some have suggested that this was to prevent delicate china from cracking before adding boiling hot water.
Unfortunately for Ewan and co, scientists have revealed that adding cold milk to your mug first actually lowers the temperature of the boiled water, meaning your tea won't brew as effectively.

Do you put the milk in first or last when making tea?Comment Now
Jake McMullon, expert tea buyer and blender at Ringtons, previously said: 'To get the best infusion possible, add your tea first, brew to your taste, then add the milk after,' says Jake.
'This also means that you can better judge the strength of your tea, as milk will affect the color and aroma.'
Maybe leave the brews to someone else, Ewan…