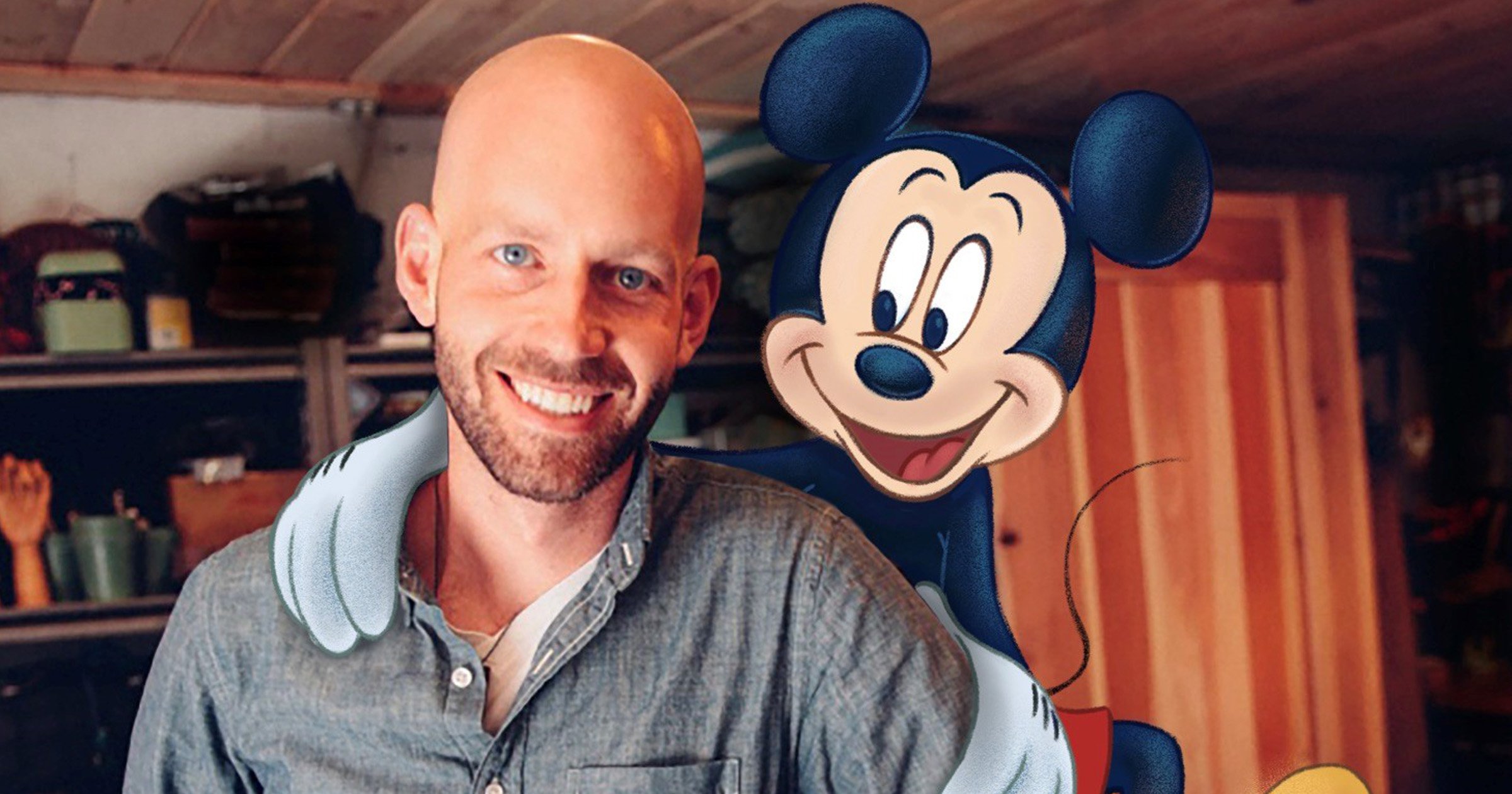 The official voice of Mickey Mouse has called the job a 'constant battle' while giving insight as to just what goes into voicing the most iconic animated character in history.
No pressure, right?
As Disney celebrates its 100th anniversary as a company on October 16, its instantly recognisable mascot has been at the heart for almost as long – Mickey turns 95 on November 18, which was the date he made his debut in the animated short Steamboat Willie in 1928.
Since then, Mickey has been in countless films, Disney Parks parades and shows, inspired his band of Mouseketeers on TV, welcomed fans into his popular Playhouse and popped up in several videogames.
And that's not to mention the merchandise, from soft toys to notebooks, T-shirts, backpacks, watches. Specially shaped pencils and pens and everything in between.
In the history of Mickey so far, there have been four official voices: Walt Disney himself, Jimmy MacDonald, Wayne Allwine and Bret Iwan, who is an artist and former Hallmark illustrator, who's been in the role since 2009.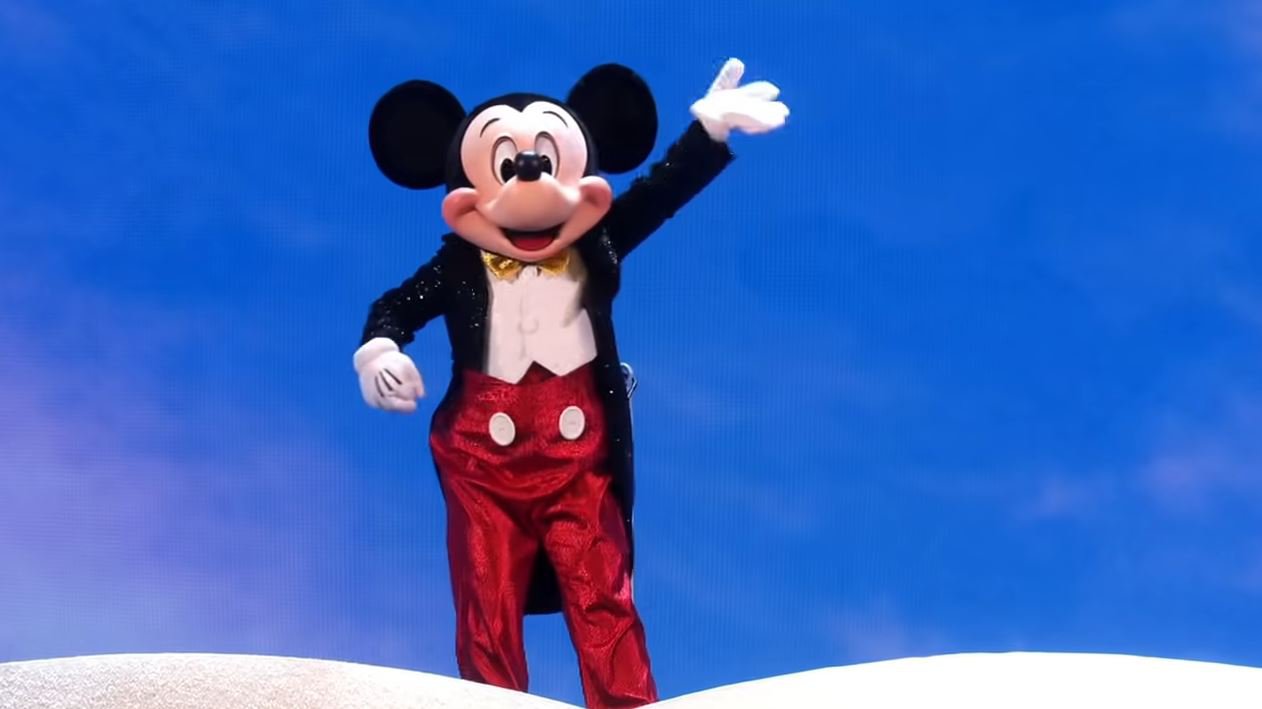 Revealing the behind-the-scenes work that goes into maintaining his vocal health so he can always be in good voice for Mickey, Iwan told Metro.co.uk at the launch event for Disney100: The Exhibition at London's ExCel that it was 'a constant battle' and something he had to be 'aware of daily'.
'Different weather conditions can affect me, how much I've been talking [and] how loud an environment is. So, when I know I have recording coming up, I'm even more cognisant,' he explained.
He also shared that he consumes a lot of tea and cough drops, and always warms up – just like an athlete – while driving to the studio for any sessions in the studio.
However, Iwan knows he can't always give his best Mickey on command.
'Some days are better than others – you can't help it, truly. So it's just kind of rolling with the punches as it were, unfortunately. I wish there was a magic Mickey pill, but there isn't one yet!'
The 41-year-old, who is the first member of the LGBTQ+ community to lend their vocals to Mickey, calls his job 'the dream come true I didn't know I had' because he never foresaw his ambitions to work for Disney panning out quite as they did.
'I grew up being fascinated by Walt Disney and his story and being a huge fan of Mickey Mouse in particular. My dream was to be a Disney animator and as such, I set myself on that path to go to art school and to learn to draw for that reason, but I never dreamed that I would get to voice Mickey Mouse,' he shared.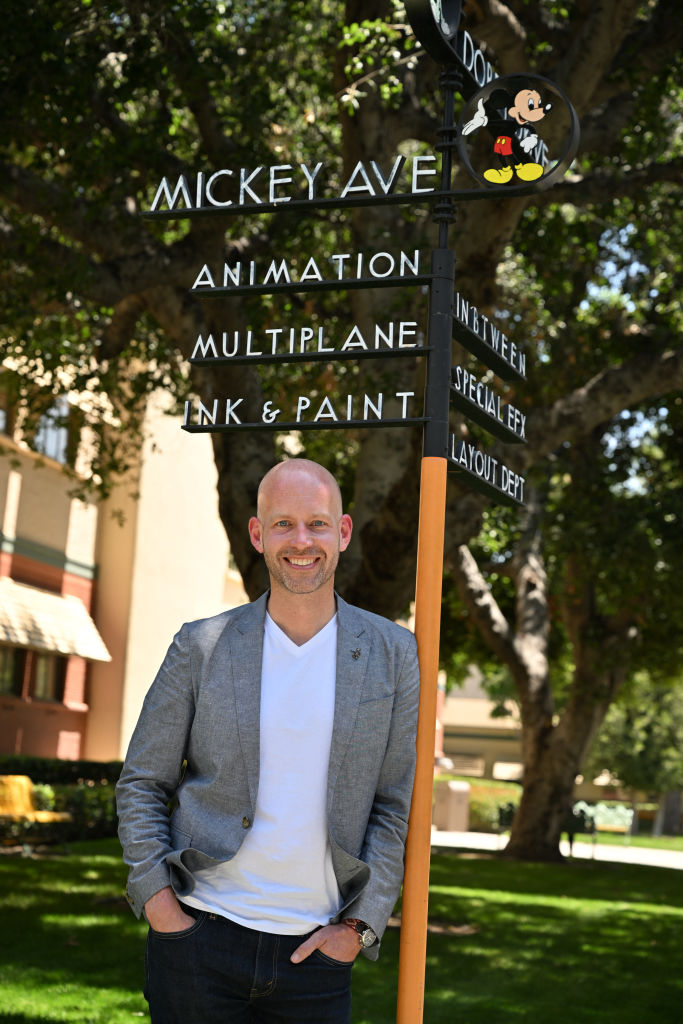 Iwan doesn't remember the exact moment he figured out he could do a good Mickey Mouse impression, but he does recall being unable to ape Donald Duck as well as his grandfather, who was trying to teach him at a family gathering.
'I went home that night and I thought, well, if I can't do Donald, then maybe I'll try to do Mickey because I like Mickey better anyway. So, I started listening to soundtracks – I had a lot of [Disney theme parks] parade soundtracks ON old albums – and I would just talk along with Mickey, as I was listening.'
He eventually became satisfied that he was 'doing it right', but stresses that he was 'never really trying to perfect it intentionally, it was just something I did for fun and something I did for friends'.
'Occasionally, when we'd go to the theme parks, I'd say, "Oh, boy!" and they'd laugh.'
It took him until he was presented with the chance to try out as an alternative to WA, who was in poor health, to actually consider if he could truly do it for the first time – as it's not just a question of aping Mickey's globally recognised falsetto.
'Truly, not until the audition did I really sit down and say, Can I do this? And can I do it for extended amounts of time? And can I act? All these questions I didn't know!'
'But I really thought, well, it's worth a shot. Because why not?' he laughed.
Disney has been marking its centenary with special celebrations across its parks, limited edition merchandise, re-releases of painstakingly restored classic films from its earlier years like Snow White and Cinderella, and its big Disney100 exhibition stuffed full of rare props, costumes and pieces from its archive – which is set to tour the world for five years.
At the heart of this, Mickey Mouse has remained the company's touchstone, mascot and most valuable asset, despite the entertainment giant also owning massive brands like Marvel, Lucasfilm and its Star Wars properties, Pixar, sports network ESPN, National Geographic, ABC and 20th Century Studios.
And that's not to mention all of its incredibly popular animated characters such as X and X.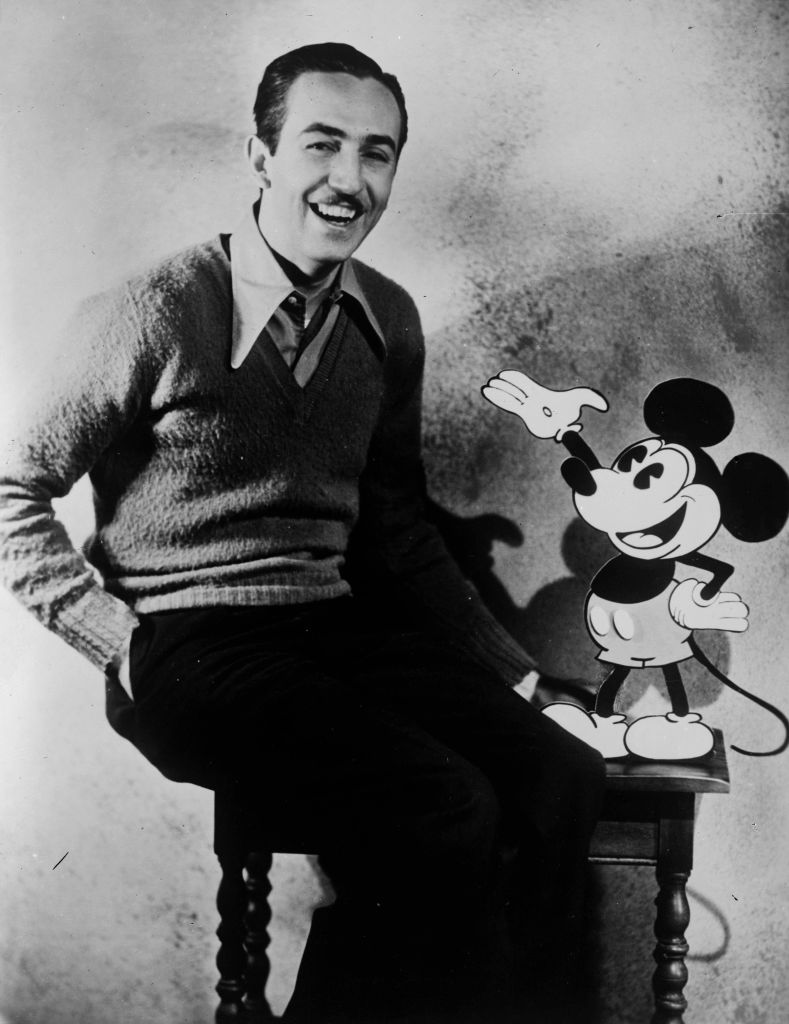 Why is that Mickey has managed to maintain his popularity and relevance over nearly the full 100 years of the Walt Disney Company's mighty existence? Iwan has a theory.
'I think the answer lies in his simplicity. Walt Disney said he was a small personality, assigned to the purpose of laughter and I think that's still holds true,' the voice star suggested.
'Mickey is just a warm, lovable character. He's not faultless, he has his quirks, he's a reflection of all of us and I think we see ourselves in him. And there's something very appealing about this consistent character that, for most of us, has been around our entire lives.
'His goodness, his joy, is comforting. And again those simplistic qualities – not trying to overcomplicate Mickey, but just letting him be this simple mouse, this simple person – really helps him transcend throughout history, whatever is going on.'
Iwan cites that as the factor that will probably 'drive Disney into the future' too.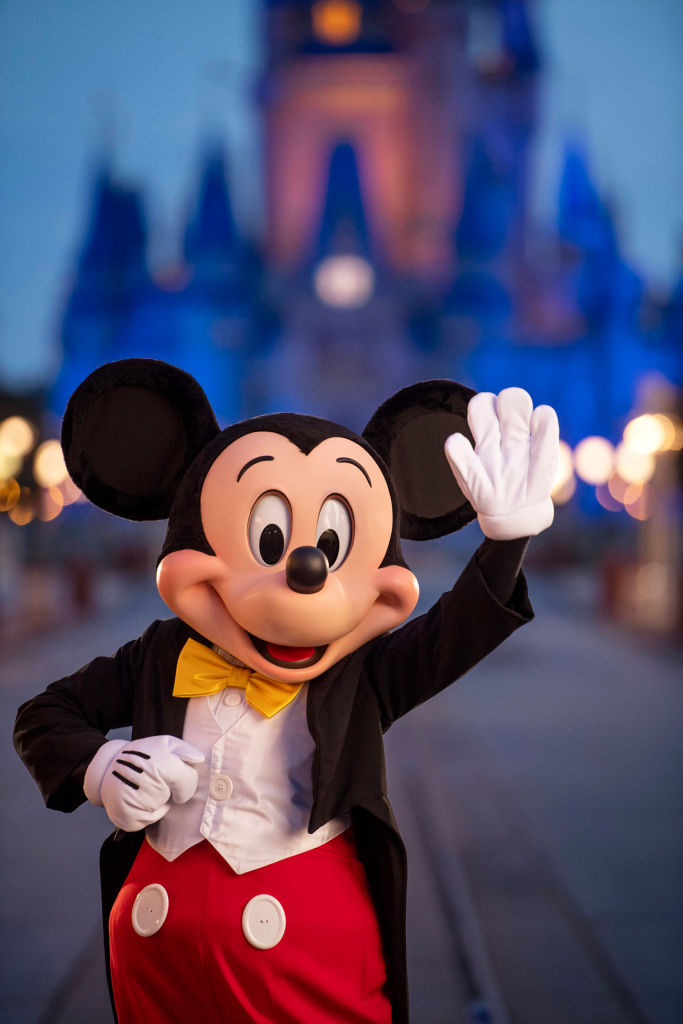 Taking on a role that sees him recreate such a well-recognised voice has seen Iwan – who also painted the official portrait of Mickey in honour of his 95th birthday – come under fire from some quarters of the Disney fanbase, the passion of whom produces some exacting standards and preferences. They take things very (maybe too) seriously, and Iwan is not immune to their criticism.
'I think one of the negatives of being an artist is that we put a lot of ourselves into our work, and that goes whether I'm painting or drawing Mickey or voicing Mickey. So yes, there have been times when I've read a comment or heard a criticism that does dig deep, because I'm highly invested in this character,' he shared.
Iwan also insists that he is simply 'very grateful' to be 'a small blip in Mickey's grand timeline'.
'So I just want to make sure that I'm giving to Mickey, what I admire in those who voiced Mickey prior to me. Of course I've had criticisms – I myself am my own worst critic, trust me. I've listened back to several projects and thought, "Oh, I could have done better or I should have done better."'
He also admits that 'there's days when the voice just isn't where I'd like it to be' and he has heard that on the final edit of a project.
'But hopefully, throughout all of those little nitpicky things, Mickey remains Mickey and his character, personality and appeal rises above any of those technical things,' he added.
Iwan also takes the criticism onboard, and as a way to try and improve his Mickey.
'I take each project as a learning curve, so if something has been received maybe not as well as I'd hoped it would be, I take that to heart – and hopefully let it inform the next project I'm working on.'
Having been in voice as and character as Mickey for almost 15 years, Iwan has been involved in may projects, including Mickey Mouse Clubhouse, Have a Laugh!, several iterations of the popular Kingdom Hearts videogame franchise, as well as newer game Disney Dreamlight Valley and current TV show Mickey Mouse Funhouse.
Iwan has a hard time singling out his favourite project among the ones he's done so far, but collaborators certainly make an impact.
'Again, referencing how big a fan I was when I was a kid, I've had the chance to work with people I've admired for so long, whether that be Imagineers, or animators like Eric Goldberg. I'm a huge fan of his and so anytime I get to work on a project that he's directing or animating is mind-blowing.'
For his part, Pocahontas co-director Goldberg, who has also been animating supervisor for some of Disney's most iconic characters, including Aladdin's Genie and Phil from Hercules, calls Iwan 'fantastic to work with'.
He told Metro.co.uk and other press in a roundtable for the Mickey: The Story of a Mouse on Disney Plus last November: 'He is just one of those guys who gets the character – you don't have to explain to Bret who Mickey Mouse is, he breathes the character, and so it's very easy and fun to work with him.'
When it comes to directing him in the role, as he did for that project, Goldberg explained: 'What you're looking for more is the nuance that you want for what Mickey has to say at certain points to get the narrative across. It's not about you saying, "Oh, you're doing that wrong. That doesn't sound like Mickey."
'It's more about what are the shadings that you can give me? I love working with Bret.'
Iwan's dulcet tones can also be heard across the Disney Parks, including in California's Disneyland and Walt Disney World in Florida.
'I tend to really love doing things for the parks because those are projects that I myself can then go visit and watch the audience respond to and react to in a way that you can't always get with an animated TV show,' he told Metro.co.uk.
It was particularly special for him when he worked on the show Fantasmic!, which runs at the original Disneyland Park and Disney's Hollywood Studios in Orlando, Florida.
'To me, that was a great, quintessential Mickey performance that Wayne Allwine originated, and when they updated the show I got to re-record the lines and add some additional content.
'I'd be lying if I said I didn't cry when I saw it the first time because it was a very full circle moment to think of my seven to 10-year-old self. If you'd told me back then that I got to be a part of this magical journey, I would not have believed it! But the magic keeps coming, I'm very grateful for it.'
For voicing Disney's most famous character, Iwan is able to fly under the radar without much recognition – even when visiting the theme parks and surrounded by some of the brand's biggest fans.
'Believe it or not, it happens very rarely. But the times it does, I'm always shocked honestly, I'm always humbled. I'm like, "You know who I am?" Because don't get me wrong, Mickey is the celebrity and Mickey is the star. I just get to stand alongside him occasionally.'
As a fan himself, he calls any interactions 'wonderful' as 'it's like we get to share in the fandom'.
'But also, to hear how much people appreciate the stuff I've worked on or the ways that I've contributed is very motivating to me. It's inspiring to keep going to know that the stuff you've done is well received – there's nothing better than that.
So, any chance I get to interact with fans, I'm always just kind of like, "Hey, it's a friend!"
And who doesn't want to be Mickey's pal?