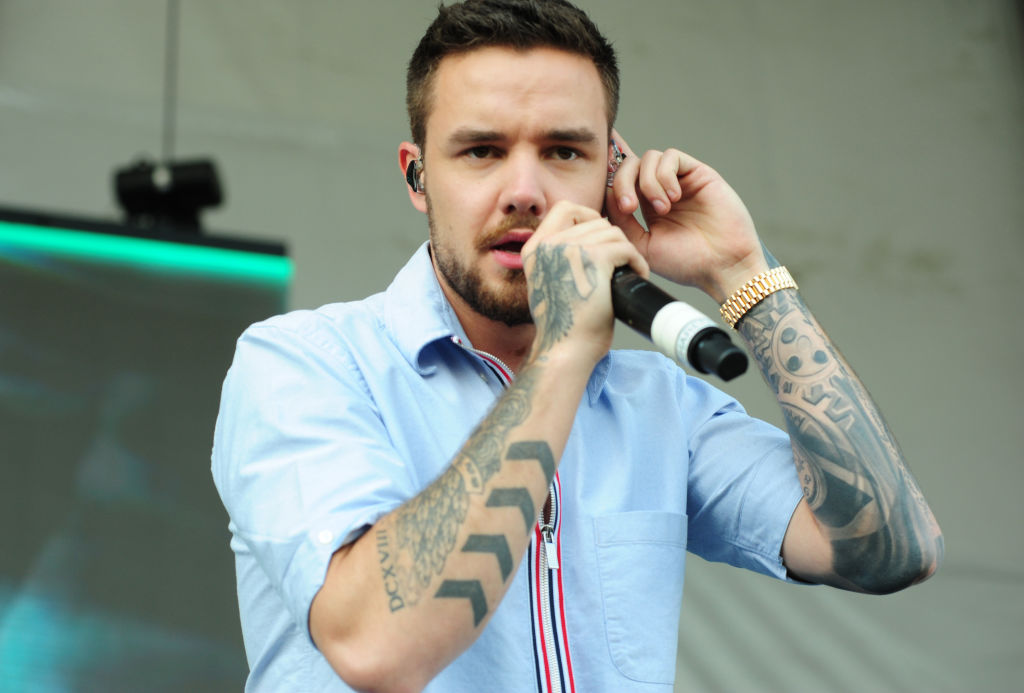 Fans of and have been sent into a frenzy over the announcement that they could possibly be getting ready to lock horns with each other in the boxing ring.
On Wednesday, the singer and the boxer , which featured an image of them staring into each other's eyes, revealing that an announcement was going to be made the following day.
The post also disclosed the location of their supposed bout as being Old Trafford in , the stadium best known for being home to the football team .
While the picture made it look as though the 29-year-old One Direction musician was preparing to throw on his boxing gloves, others have speculated that perhaps there's more to this than meets the eye.
Others also pointed out how surprising it would be for former Love Island star Tommy, 23, to spar with Liam so soon after his huge victory against YouTuber Jake Paul, 26.
'Liam, this is the wrong direction for you,' one person quipped, under the impression that Liam was about to announce a fight.
'Whatever it is, I hope there is no boxing involved,' another said.
Some theorised that perhaps Liam and Tommy could be collaborating on new music, which would definitely make for an unexpected turn of events.
'It's going to be a rap battle guys,' one person suggested, while someone else wrote: 'Are they gonna have a riff off?'
Others took the sight of the Old Trafford stadium as a hint that they'll actually be taking part in this year's Soccer Aid, a charity celebrity football match that raises money for Unicef UK.
What do you think the announcement is about? Have your say below
Comment Now
'Announcement "I'm joining Soccer Aid 23 in Old Trafford this year!"' a fan predicted, with another remarking: 'I hope you're both just doing soccer aid and you haven't agreed to fight him because let's be fair Liam he'll batter you.'
However, some people are still convinced that a boxing match could actually be on the cards, which would be a huge double bluff if true.
A concerned individual commented: 'DON'T TELL ME THIS IS A BOXING MATCH DON'T HURT OURR PAYNOO,' as another comment read: 'Biggest fight in the last 30 years happening right here.'
Whatever it is, the duo sure have succeeded in getting everyone's attention.