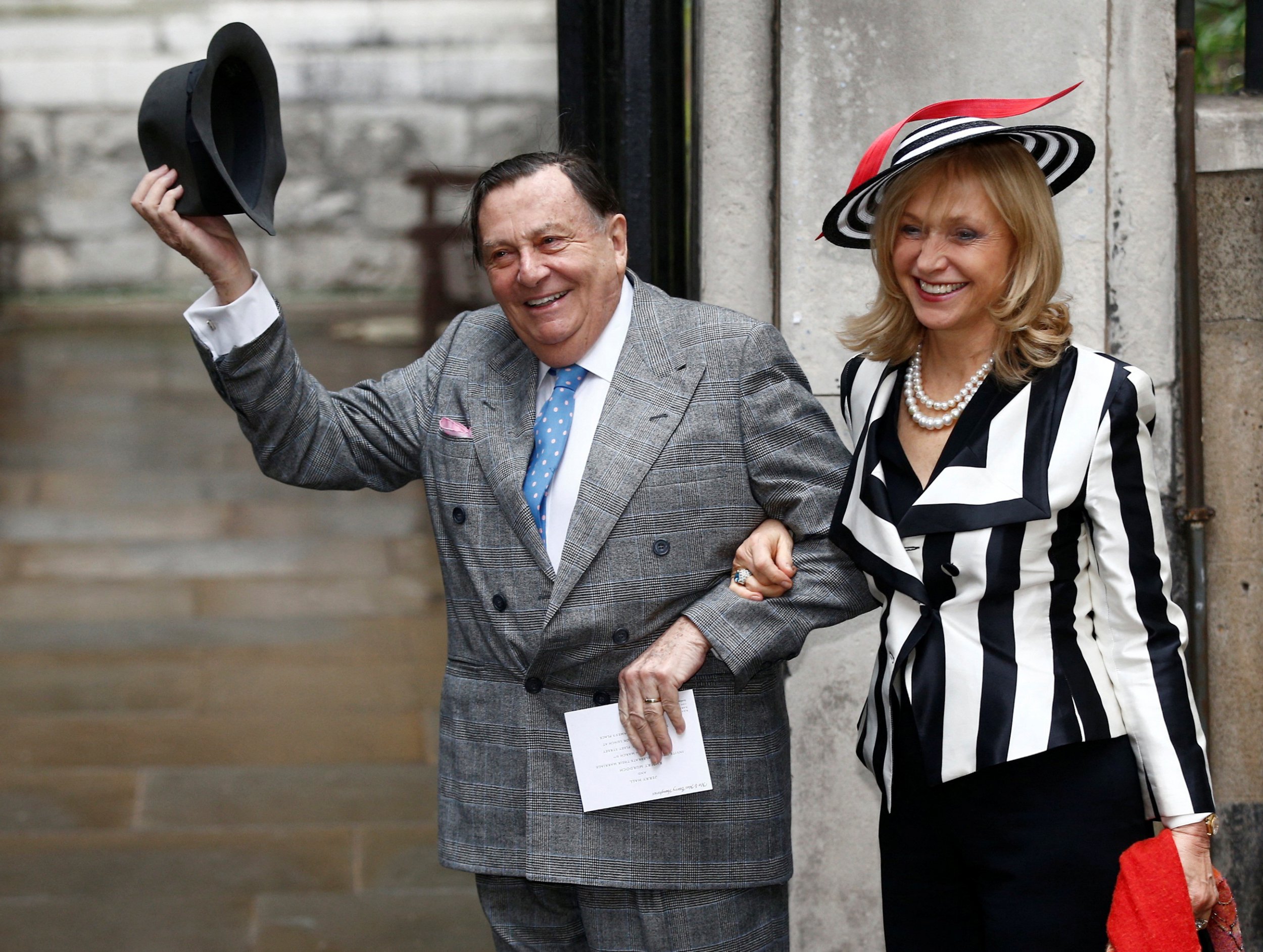 for legendary Australian entertainer – best known for his drag alter ego Dame Edna Everage –
Humphries passed away after being readmitted to Sydney's St. Vincent's Hospital in following recent hip replacement surgery.
Humphries enjoyed a long and successful acting career, appearing in Oliver on Broadway and in the West End, as well as starring in movies including Nicholas Nickleby, Finding Nemo, Spice World, Sgt Pepper's Lonely Heart's Club Band and The Hobbit: An Unexpected Journey.
Offscreen, meanwhile, he also hit the headlines for his colourful personal life – but who was he married to, and how many children did he have?
Who was Barry Humphries married to?
Barry Humphries was married four times during his life.
He first tied the knot with Brenda Wright in 1955, as his acting career was starting to take off – with him debuting the character who would become Dame Edna, then known as Mrs Norm Everage, just weeks later in Melbourne.
The marriage lasted just two years, with the couple eventually divorcing in 1958.
Humphries' second wife was dancer Rosalind Tong, whom he married in 1959.
Humphries was battling alcohol addiction during his marriage to Rosalind, culminating in a devastating drinking binge in which he was found unconscious in a gutter after the family returned to Melbourne.
This incident led to him having treatment for his addiction and quitting booze for good, later saying on 60 Minutes in 2018: 'It's about 45 years since I had an alcoholic drink so I need to discuss this with my friends in the audience to remind me about what it was like.
'You can move on and you forget really what a danger you have experienced. You've got out of the lion's den so don't go back for your hat.'
Humphries and Tong split in 1971, after which he did not marry again for another eight years.
He wed his third wife, Australian artist Diane Millstead, at London's Marylebone Registry Office in 1979.
That marriage ended in divorce in 1989.
Humphries married again in 1990, to fourth wife Elizabeth 'Lizzie' Spender – and this time it was for keeps, with the couple remaining married until his death.
He said of his previous marriages: 'I didn't know what to do. I was very clever in some areas and very stupid in others.
'Most people would agree that I was not ready for marriage or early parenthood. But I've come round to it.'
Did Barry Humphries have children?
Barry Humphries had four children from his four marriages.
He and second wife Rosalind Tong were parents to two daughters, Tessa, who was born in 1963, and Emily, born 1965.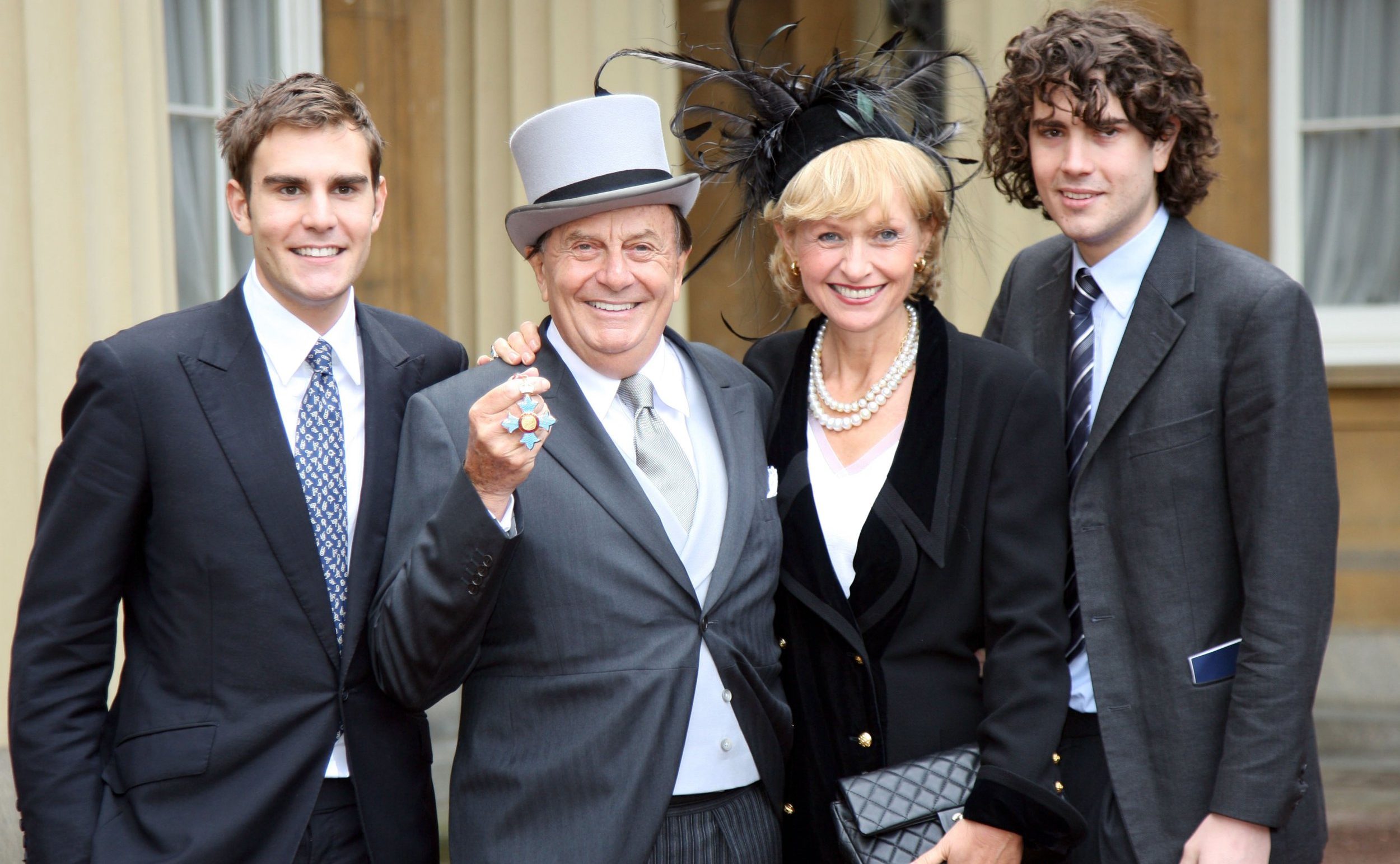 He also fathered two sons with Diane Millstead – Oscar Valentine, born in 1981, and Rupert, who was born in 1982.
Several of his children have followed him into the industry, with Tessa working as an actress, appearing in the Australian soap Sons And Daughters, while Rupert has done voiceover work for video games.
His son Oscar, who is an art dealer and journalist, hit the headlines in 2017 after claiming online he was changing his name due to being 'disinherited' by his father.
However, the pair settled their differences, with Humphries present at Oscar's wedding in 2018.
Reports have also said he was estranged from his daughter Emily who had not spoken to him for 20 years – but she is said to have joined others at his bedside in Sydney this week
Peter Ford, a reporter at Channel Seven's Sunrise in Australia, told The Sun: 'I'm pleased to say that the estrangement has now been patched up, that's a good thing'.
Follow Metro across our social channels, on Facebook, and
Share your views in the comments below