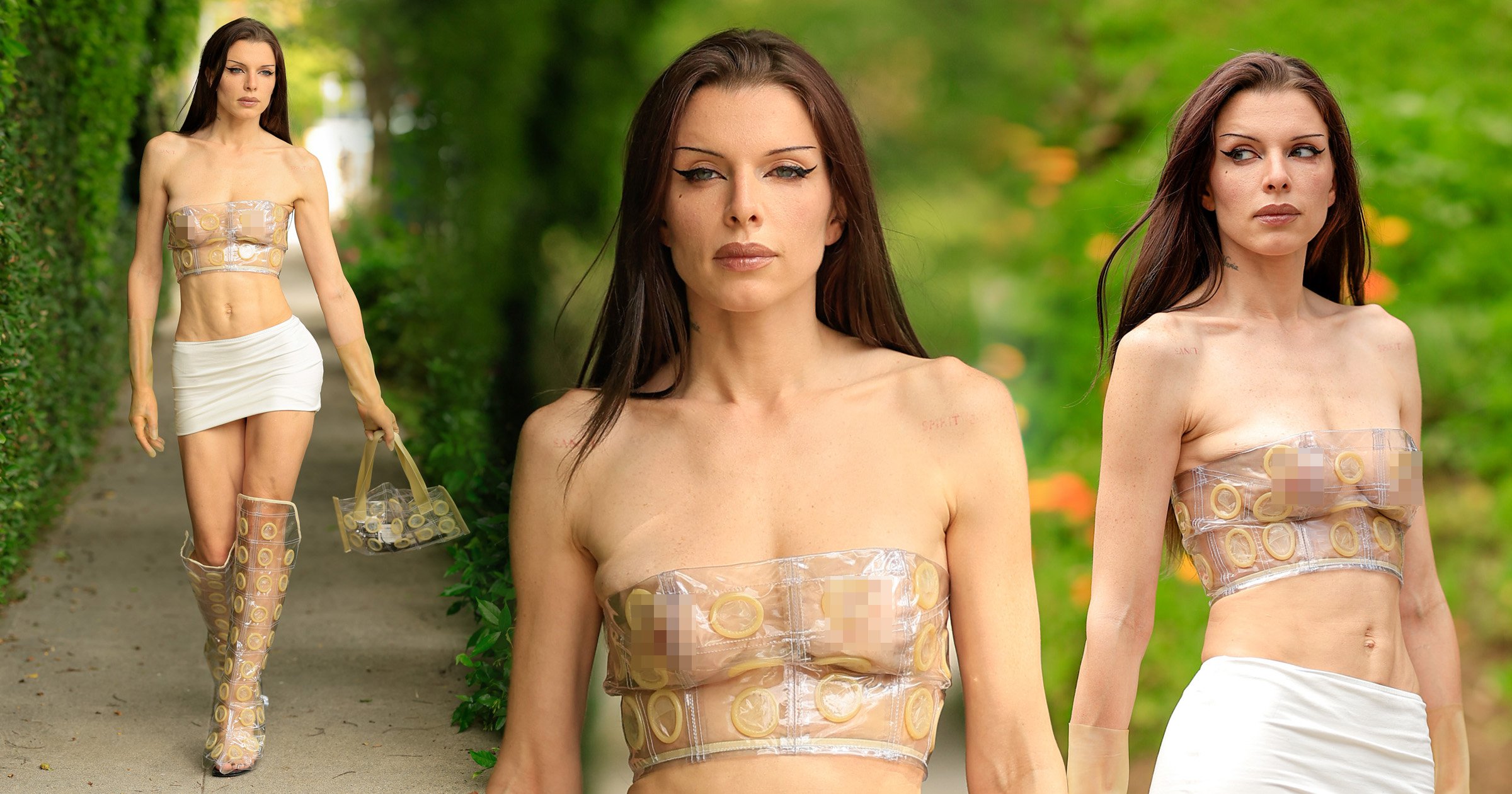 debuted her latest risqué look as she walked the streets of Los Angeles dressed head-to-toe in condoms.
The sex-positive look saw the actress and model, 33, covered in more than enough protection as she wore a translucent tube top covered in birth control with a white mini skirt.
She also accessorised with a bag and boots wrapped in condoms to complete the statement outfit.
It comes days after the Uncut Gems star was spotted in a similarly casual look .
Julia was dressed in another unique crop top made up of ties wrapped around her middle in varying patterns and shades of brown, as well as one looping over her shoulder and running down her side as a sort of strap.
She is well-known for her wacky ensembles, including accessorising with , wearing , and creating a dress out of a .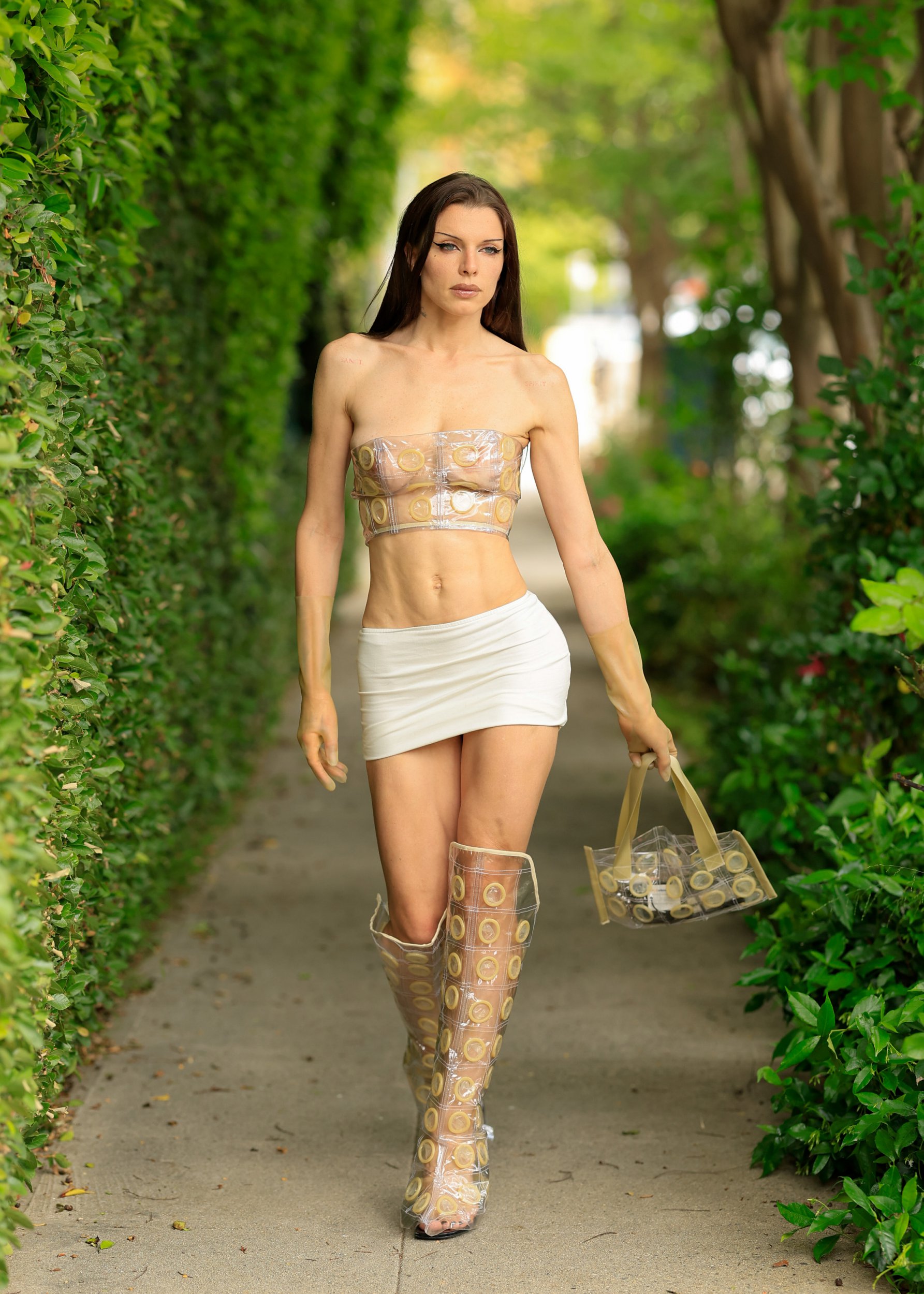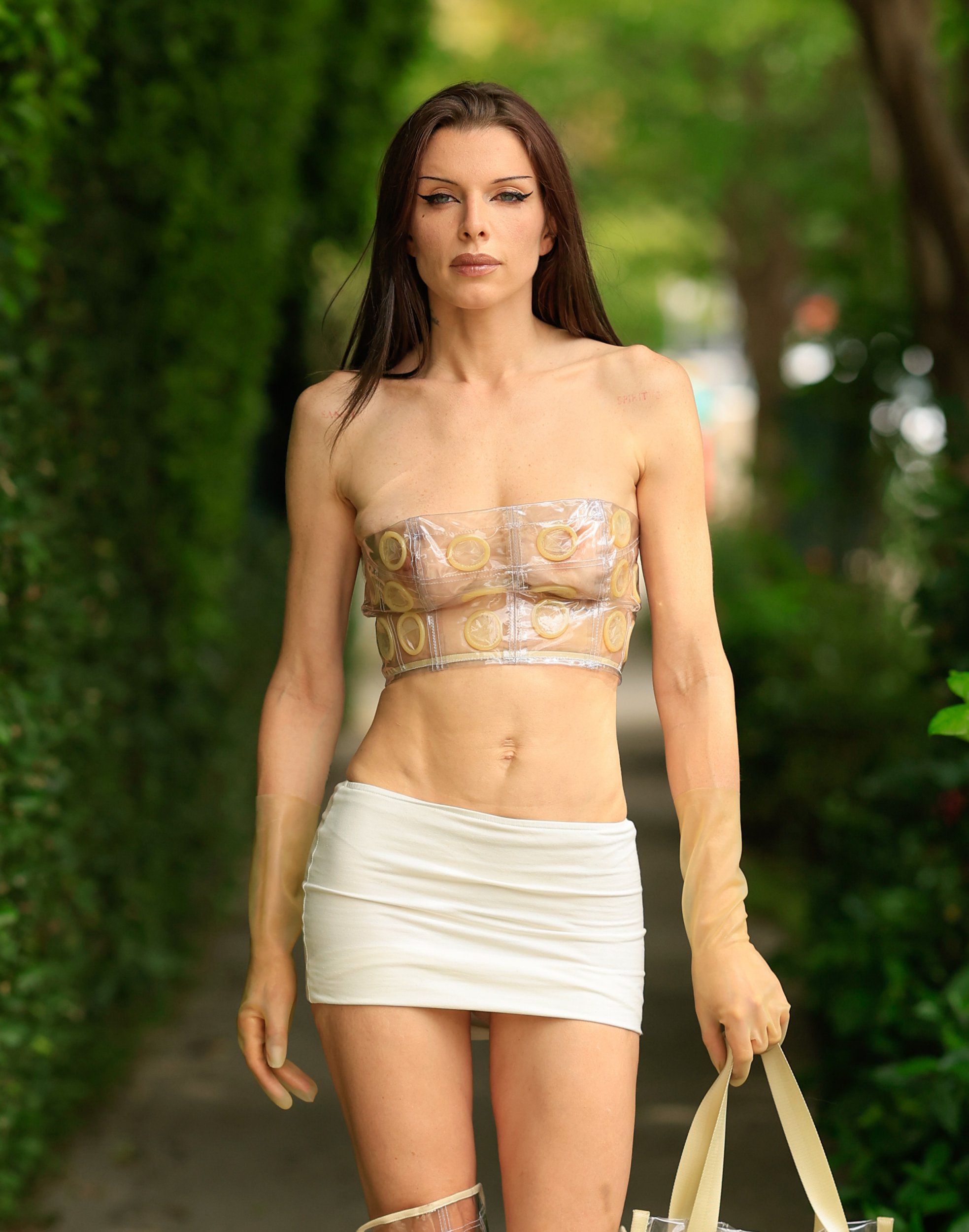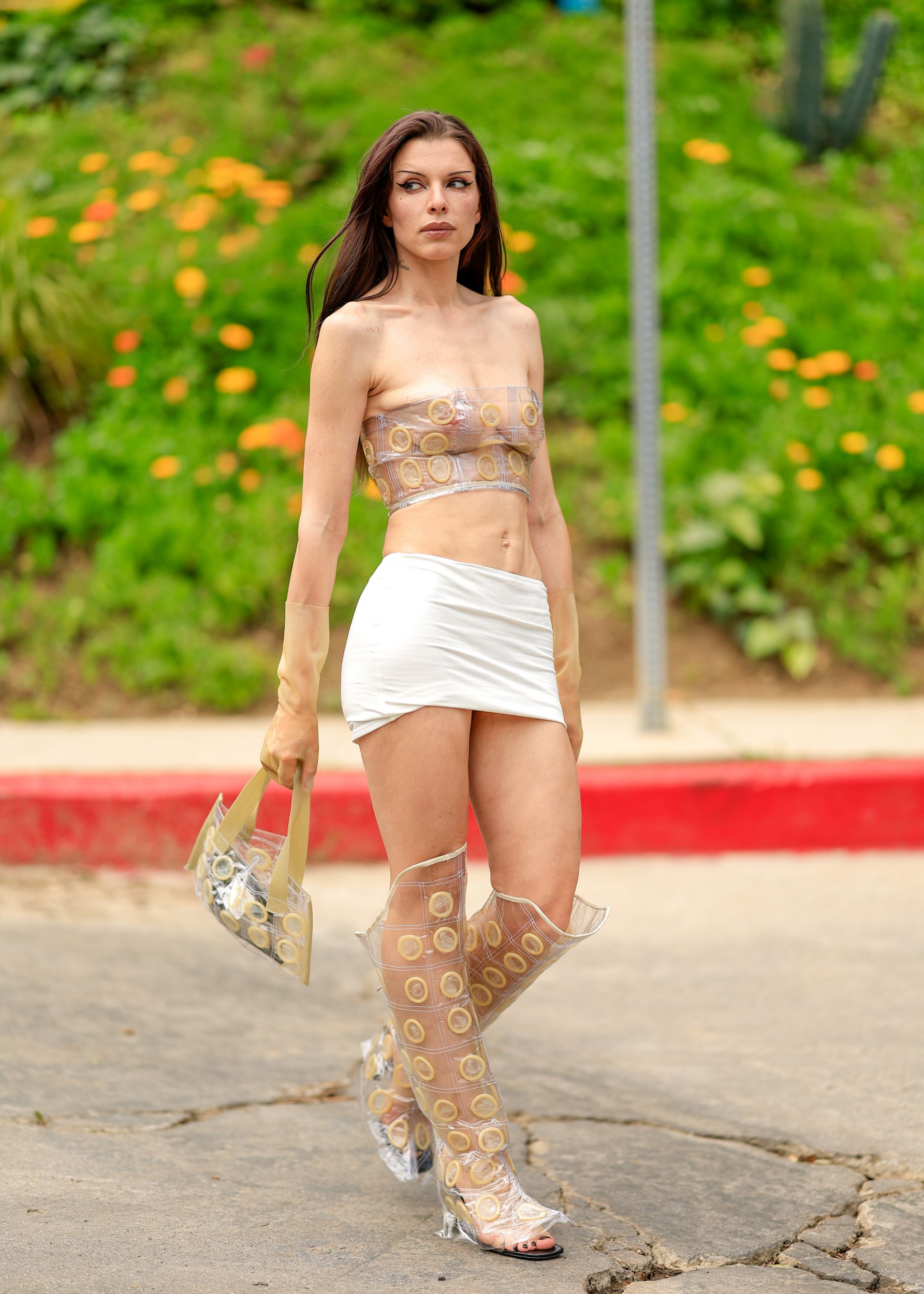 Julia also shocked onlookers at this year's Oscars with a dramatic black latex look featuring a bag made of
Earlier this month, the fashion icon blasted the Met Gala and urged Vogue editor Anna Wintour to quit.
This year's event paid tribute to former Chanel designer Karl Lagerfeld, with stars attending the gala in outfits inspired by his legacy.
Not Julia, however, as she made it clear she has no intention of ever going to the event, even if she was invited, saying it's all about 'politics, privilege and who your parents are'.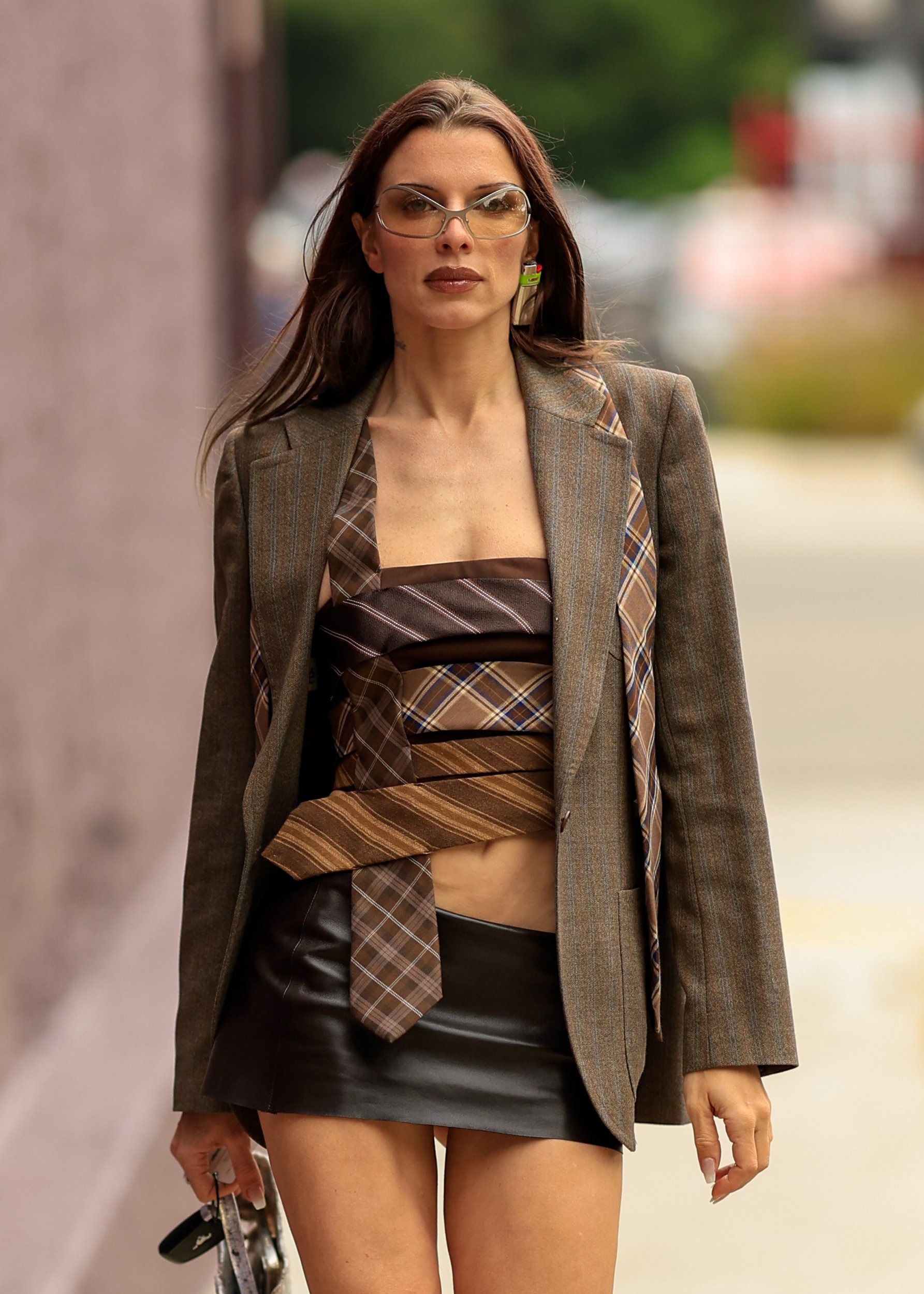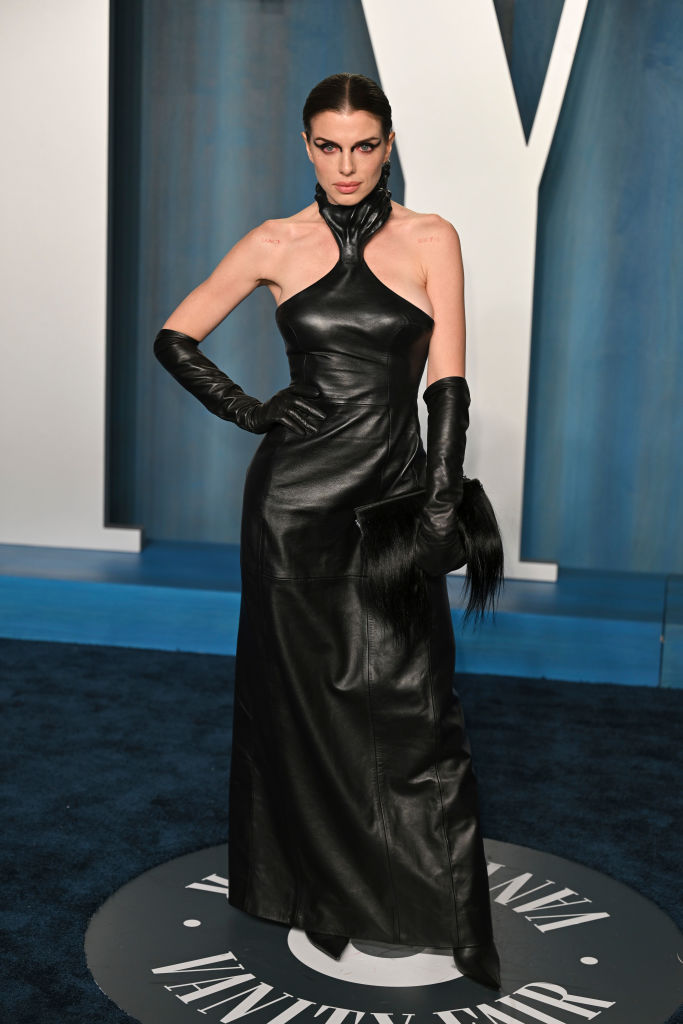 Are you loving Julia's condom look?
Comment Now
She : 'To be honest with you, the Met Gala has never spoken to me – I mean look at who is running it.
'If it was about fashion I'd be there but it's not. It's about politics, privilege, who your parents are and how much money you make.'
As for Anna, Julia said: 'She just won't quit – how long is she going to keep going? There is a disconnect. American Vogue is not my favourite: it needs to be more fun and fresh and new energy.'
She also questioned the very public celebration of Karl, saying he 'upheld supremacy and imperialism ideals'.